Oh my gosh you are going to love these free faith SVGs with the most adorable graphics!!!!
These are just in time for summer, sun, and pointing us to Christ! <3
Free Faith SVGs
What better way to kick off summer than with some amazing faith SVGs (that are FREE by the way, yay!)?
These were so much fun to create, with the inspirational phrases that remind us of how much God loves us, and the absolutely adorable little pineapples, watermelons, suns, and rainbows! It's hard to look at these and NOT smile and that's the point!
There is so much negativity out there. We constantly have to fight it and these are sure to brighten your day with fun, bold colors, and sayings to help get your mindset right for the entire day. 🙂
Here are the super encouraging phrases you will receive with these SVGs:
Jesus died so I could live
Thank you Lord for the great things you have done
God is love: kindness, mercy, hope, and faith
VBS fun
Simply click below to view and then save them to your computer! Please note, all SVGs are for personal use license only.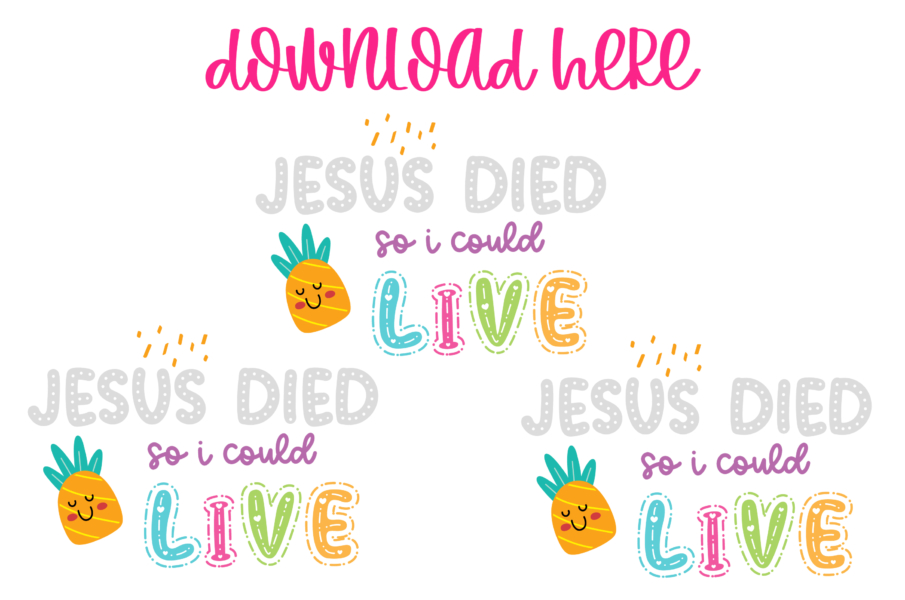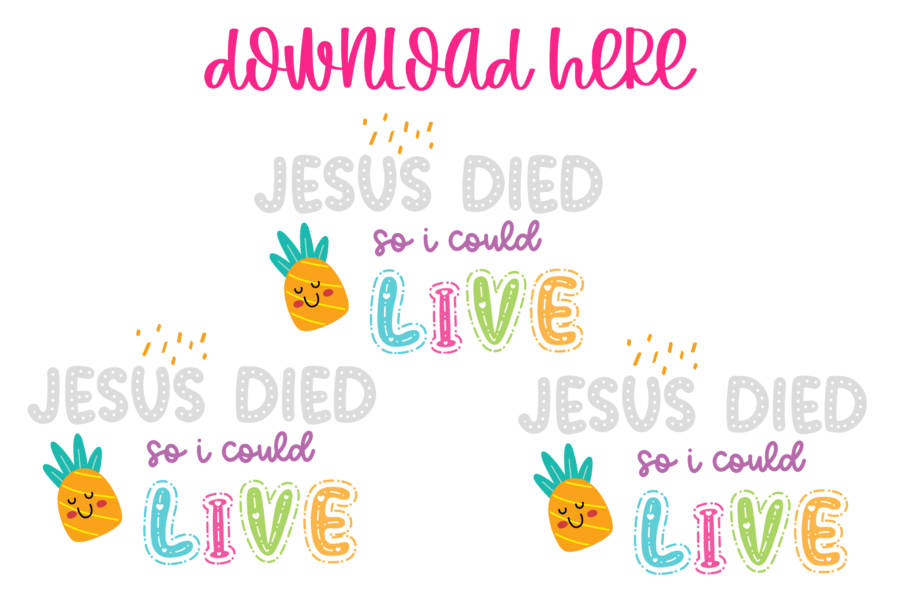 Download Jesus Died So I Can Live Here.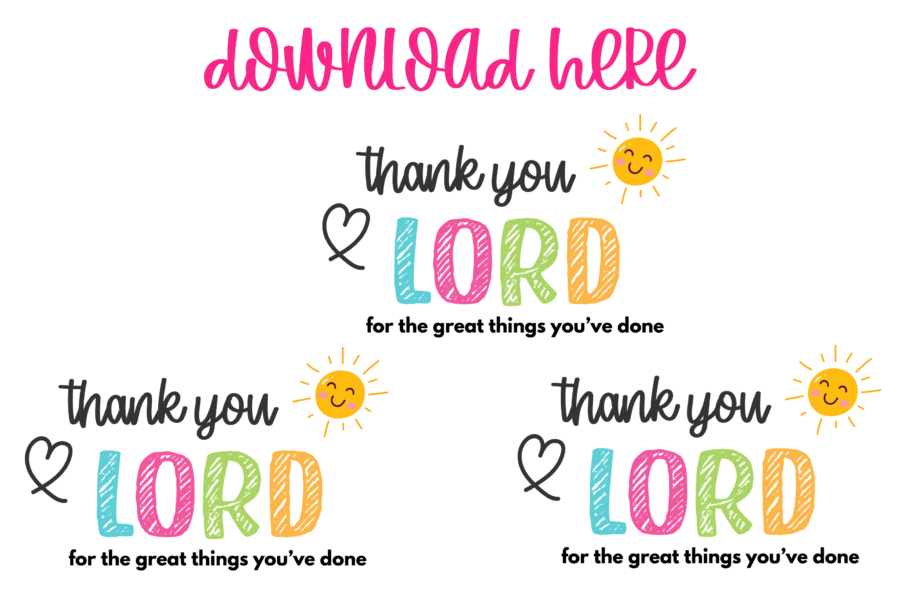 Download Thank You Lord Here.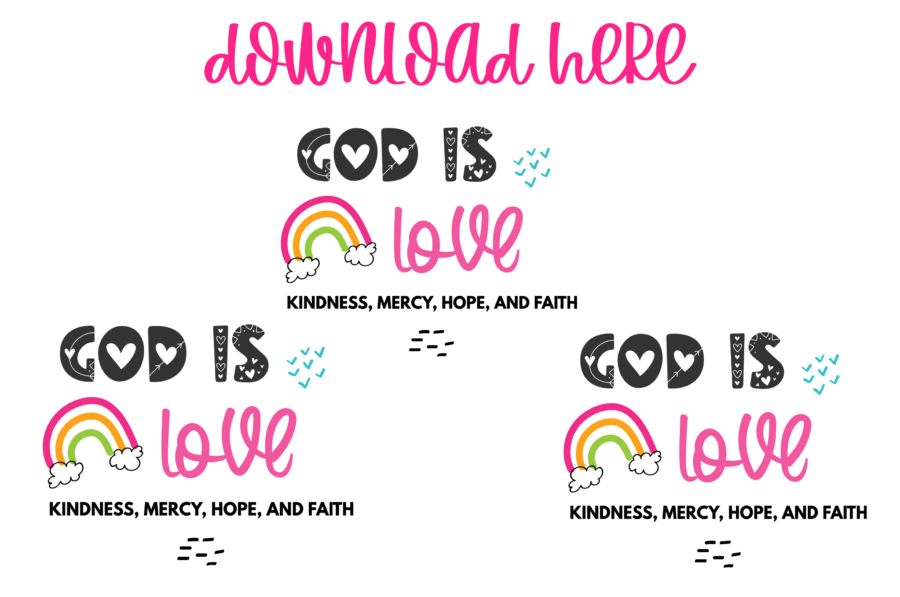 Download God is Love Here.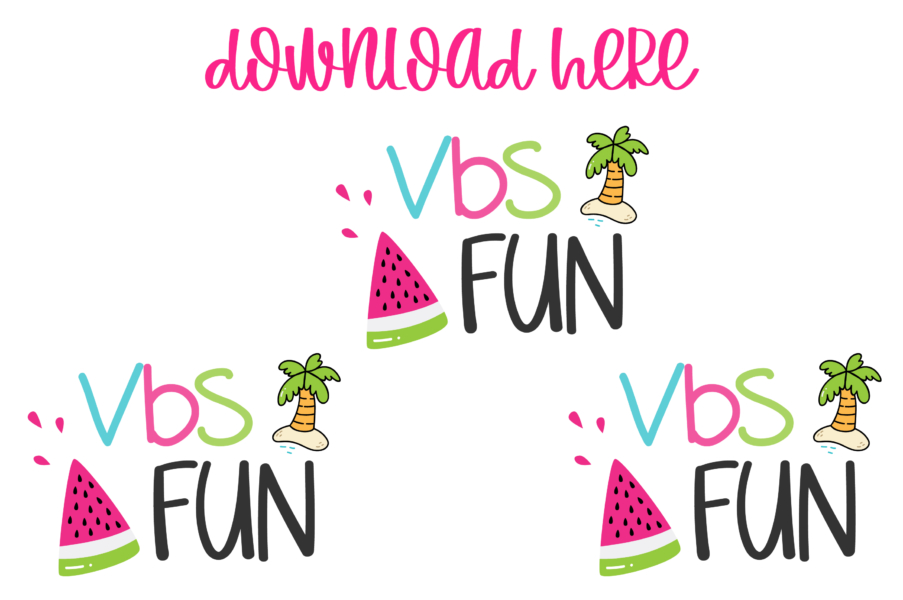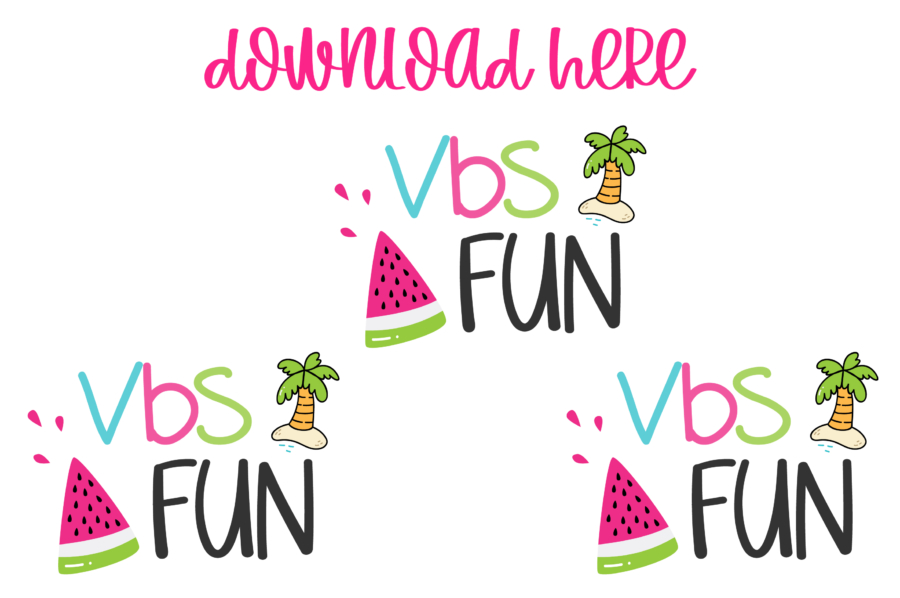 Download VBS Fun Here.
Creative Ways To Use These Faith SVGs
There are endless possibilities when it comes to using these! Here are just a few suggestions…
Use For Your Summer Decor
SVG's are absolutely fantastic for using on home projects and decor, and these faith ones are no exception! You can print these out with a Cricut/silhouette machine on vinyl or sticky paper, and place them on any surface to get your home summer-ready, while still having that faith-based influence as well.
You can print and place these on cups, purses, binders, computers, even canvas pillows for your living room! I can definitely see these being cute gifts to give others too, especially on a tumbler since summers are hot and you need lots of water to drink. 🙂
Decorate Your Sunday School Class
Brighten up your Sunday school classroom with these fun and bright faith SVGs! These would be a great addition whether you teach adults, kids, or are able to decorate some part of the church.
You can put them on posters, use them for cards to mail to Sunday school class members you haven't seen in a while, give them to the kids (if you teach) with a special note from you on the back. These will definitely brighten everyone's day when they see them!
There is even a VBS SVG included – eeeep! 🙂
Make Fun Crafts
These would be so great to use on crafts! You can make cards, summer memory scrapbook pages, or even decals/window clings for your cars and windows. Help spread that positivity and the love of Christ all at once when you use these and make crafts together with your family.
What a great way to share Jesus with your kids too; involve them in making these things together and explain what each of them means.
I hope you enjoy these free faith SVGs as much as I did when making them, and I pray they bless you and your family! 🙂
Need help uploading your SVG into Cricut? Click here to see our full tutorial!