Are you looking for a fun way to share some Easter happiness with your family, friends, or followers? Then you will seriously LOVE what I have for you today!
Check out these awesome FREE Easter text cards!
Free Easter Text Cards
Making cute little graphics and designs for different holidays is something I really love to do (okay, maybe obsessed, I just LOVE designing!!!!!), and especially for Easter because of its meaning!! 🙌
So I wanted to create something totally different and unique this time, and instead of actual printable Easter cards, I made some super fun "text-able" cards! Don't worry…the printable versions are below for all you printable lovers like me. 🥰
But for these, all you have to do is save each image to your phone and share them with your family, with friends, or save them as wallpapers for your phone.
If you are a blogger, or just online or on social media, these Easter text greeting cards would be so fun to share to your stories as well! They are free to download so there's nothing stopping ya!
There are also some Christ-focused text card images because Easter is really about Jesus' death and resurrection – even though the fun Easter stuff like egg hunts, candy, and cute chicks are great, it's so important to remember WHY we really celebrate and share that with others too! I personally love the blue cross text card. That's my favorite!
Here are just a few creative suggestions for using these text cards…
For moms, text these to your kids to brighten their day
You teens and kids can text these to their friends
Bloggers can use these for Instagram/Facebook stories or posts
Save these images to use as wallpapers on your phone
You can even print these off and make physical cards to send out to kids' classes or friends
You'll be getting 24 text images that are Happy Easter themed, that you can share however you like!
Simply right-click on the image below to save it to your mobile device, then text it to your friends…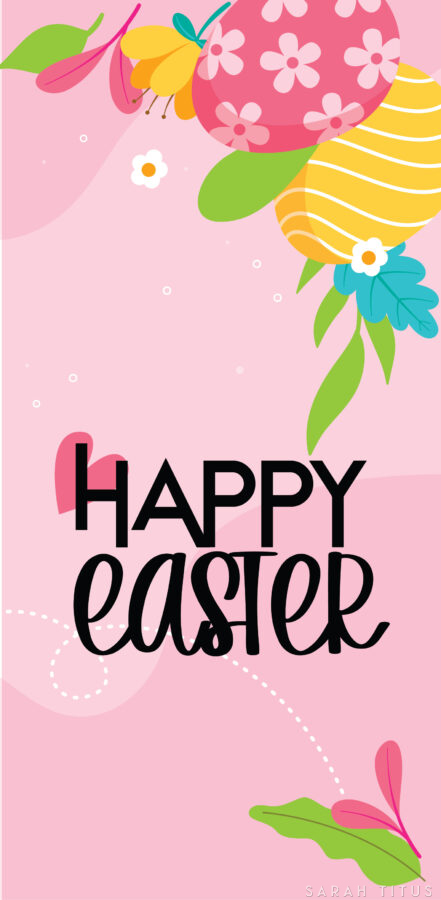 Would you rather print these instead of text them? No problem! Here's the printable PDF downloadable file!