Don't you just LOVE how stickers can totally change the look and feel of your digital notebook, planner, or journal?!!
They are the perfect way to really customize your digital documents and put your own unique twist on them. SOOO much fun! 🤩
These 30+ free digital planner stickers (box overlays) will be a gorgeous addition to your collection.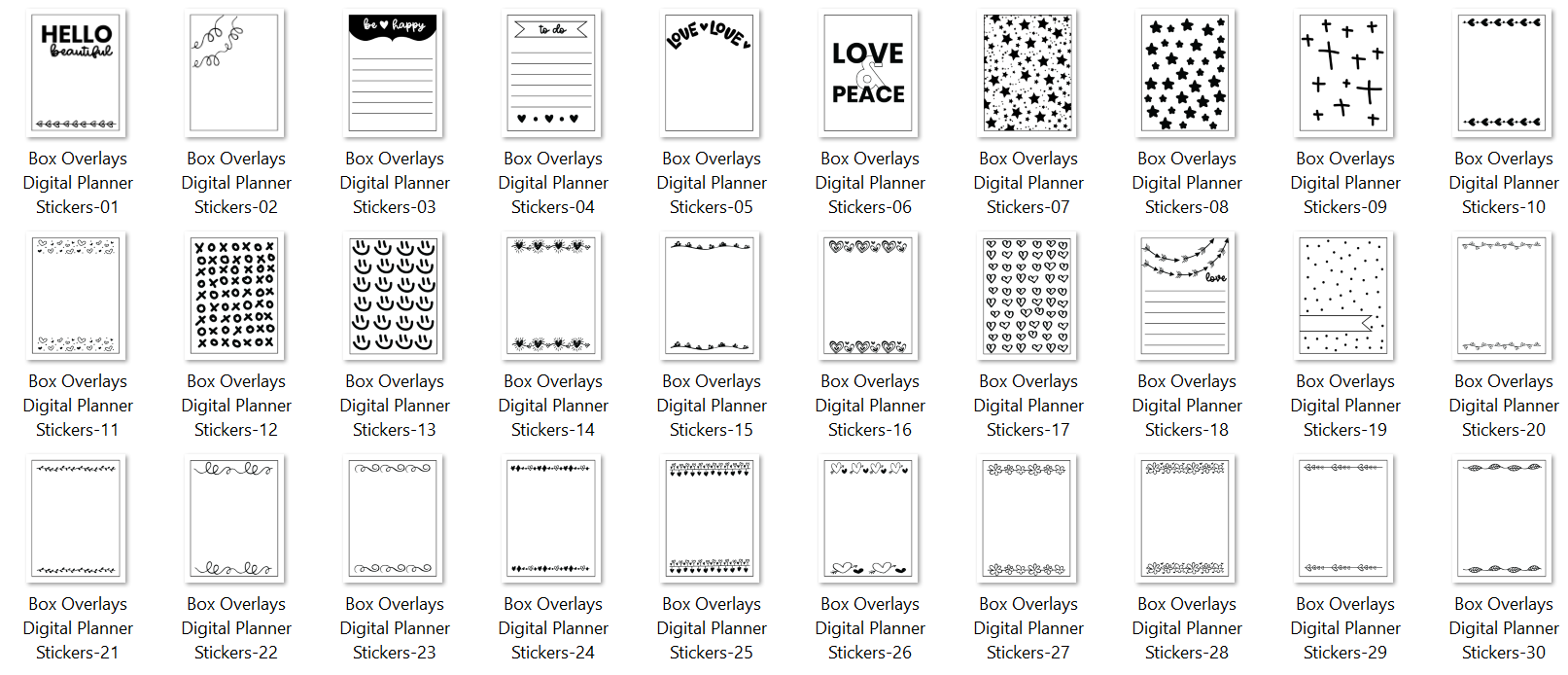 Free Digital Planner Stickers – Box Overlays
Inject personality and style to your planner with these cute box overlay sticker designs. Not only do they look beautiful, but they are also super functional too! Box overlays are perfect for making your lists, to dos, and "notes to self" pop out from the rest of the page so you don't miss anything important.
These would also be great for printing to use as physical stickers as well!
There's stars, hearts, smiley faces, crosses, and much more that would look AWESOME on phone cases, laptops, iPads etc. as well!
Kids and teens would enjoy decorating their pencil cases, notepads, and binders with them too! Wouldn't they also look great for personalizing books and backpacks?!
Some of the designs in this collection would also make super cute gift tags!!
I can totally see these with cute messages or quotes on your mirror or fridge. Or how about using them as lunch box notes for your loved ones. How nice would that be?!
There's a ton of ways you can use these stickers.
Grab the box overlay digital planner sticker PNGs below and enjoy! 🥰