If I'm completely honest with you, I hate Father's Day…with a passion.
I don't have a dad. Never did. Before I was born, my dad left my mom. So growing up, it was just me and my mom. I didn't grow up around a lot of men. My ex-husband, to whom I was married 14 years, was an okay dad. Nothing really to write home about, but not bad.
He occasionally spent time doing activities with his kids. But now that he's gone (he asked me to give up God or he'd leave; I chose God, he left), he never spends time with them. Ever. He doesn't call them, doesn't write, doesn't visit. There is absolutely 0% communication or effort on his part with them. He has his own life now with several other kids and that's fine. That's his choice.
For those reasons, I've just never really been big on Father's Day. I've never had a reason to…until now.
Father's Day Journal Free Printables
I have a few people in my church in whom I am close to (within Biblical boundaries) and I see how they are good with kids. I see how they love them. They work with them, they care. They invest their lives into little ones. They invest into my kids, as that leadership role, even though they are not technically their dad. They invest as more of a mentorship type thing. And, for the first time in my life (tears), I see the relationship between a father and a child.
It's beautiful. And it's something I never had opportunity to see before. I can't believe how much I missed out by not seeing the beauty of that relationship, and I know that I only see 1/1,000th of it. Little by little, my heart is opening toward this topic. A topic in which I'll admit, hurts.
Life isn't always fun and joyful. It gets messy sometimes. But I'm glad that I get to see this now, because it really shows me, in a more personal way, how much God's love is for US…His children.
I'm thankful. I'm grateful for the men in my church that have taken fancy to my kids and invest in them when my kids don't have that father-figure in their lives. So, for that reason, I've created these beautiful Father's Day journal prompts free printables.
It's meant to be a gift from a child to their father (or father-figure) and I think that the dads out there, will really enjoy this PERSONALIZED snapshot of their children at whatever age the children are when it's given to them.
If you're looking for a gift this Father's Day, you don't have to go out and spend a ton of money…all you need to do is have a working printer and give something from the heart. Truly from the heart. From your little one's heart to theirs. I hope you both enjoy these special Father's Day journal free printables, as I know my kids will! 🙂
Simply click the pictures below to download the templates…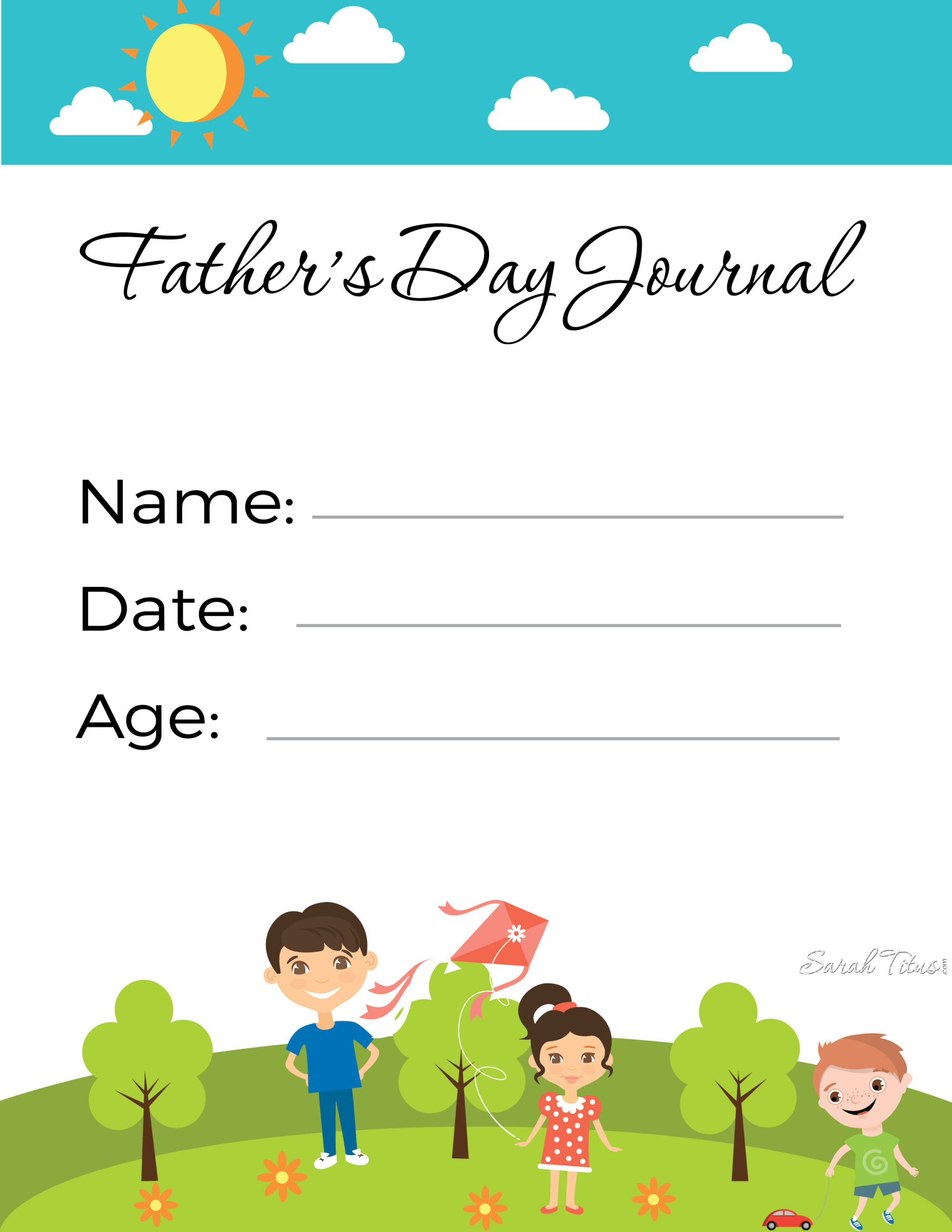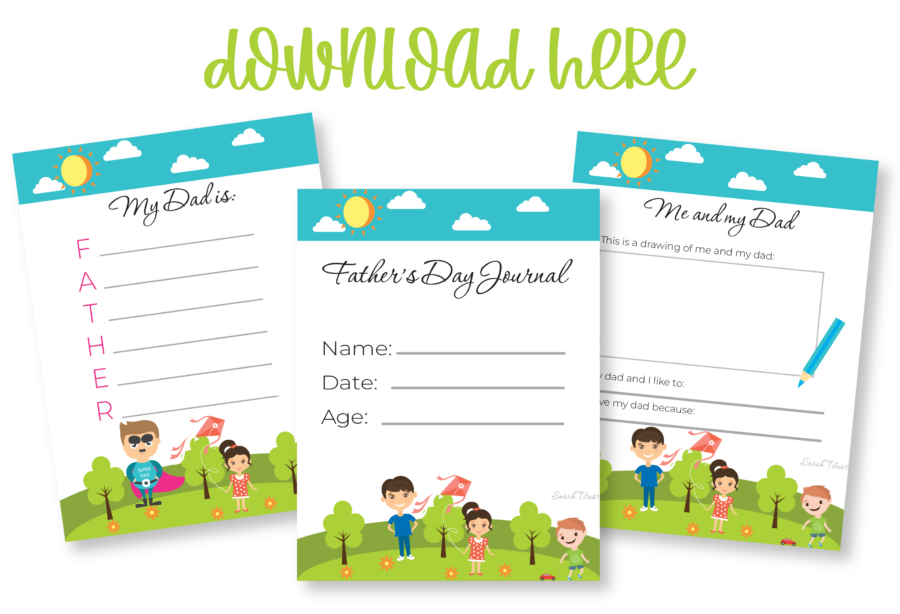 Download the Father's Day Journal Free Printables PDF here.