How many times have you heard people say they're afraid of the dark? I always thought that, too, when I was small. But then I realized the truth…I was afraid of what was IN the dark.
Darkness is a lack of light, and when there's a lack of light all kinds of things can hide there. That's the scary part.
But since darkness is a lack of light, all that needs to be done to expose what's in the dark is add some light.
And that's exactly what God is…light! "This is the message we have heard from Him and announce to you, that God is Light, and in Him there is no darkness at all," I John 1:5.
Darkness comes against us in so many forms. And that is why He tells us over and over again to not be afraid. There is nothing He doesn't see, no darkness He cannot illuminate, no power He can't overcome. He is all in all.
And that's why we don't have to be afraid.
Psalm 56:3-4 is a verse that we should all memorize. "When I am afraid, I put my trust in you. In God, whose word I praise—in God I trust and am not afraid. What can mere mortals do to me?"
This is a powerful statement. Anytime you're afraid, say this verse to yourself. The more you say it, the more it'll take root into your heart and become an automatic truth in your life.
Get rid of your fear – trust in God. Grab the free don't be afraid wallpaper below to remind yourself of this amazing truth!
Don't Be Afraid Wallpaper
Look at the graphic on these wallpapers I've created. The powerful waterfall is something that can be very destructive. But it's also very beautiful. And if you take a moment to imagine yourself right next to that waterfall you will hear the calming sound of that water falling.
Isn't that crazy?! Something that's so destructive can be so beautiful and calming.
But that's how God works. He takes those things that can be destructive, devouring things in our lives and "works them out for our good" (Romans 8:28).
He is always working for our good. And THAT'S why we don't have to be afraid.
Download these wallpapers and let them calm you and remind you He is working for you, and you never have to fear.
Don't Be Afraid Just Believe – Mark 5:36
Need help saving them to your device? Click here for the full tutorial.
Phone (1849 x 3798 px):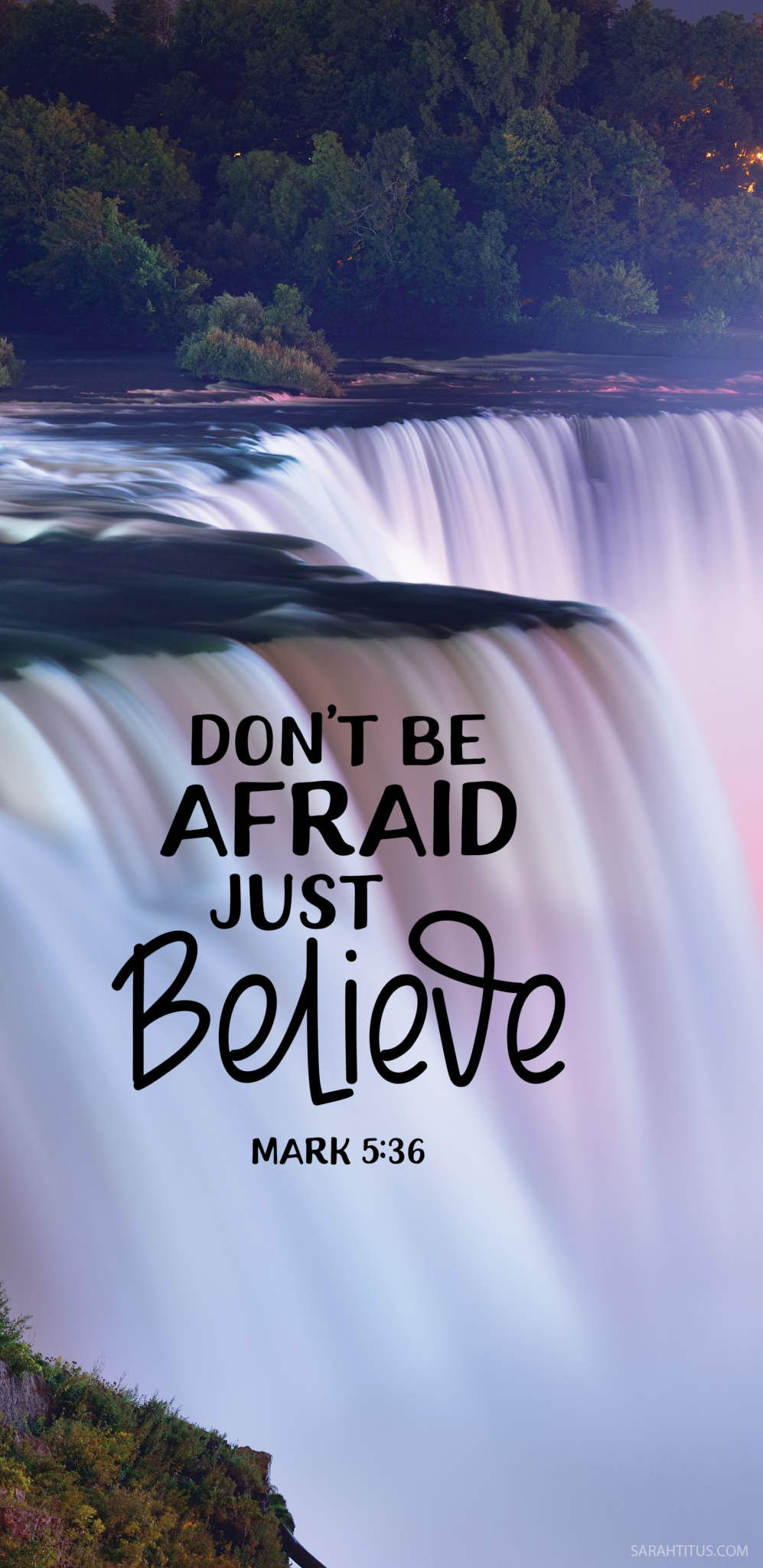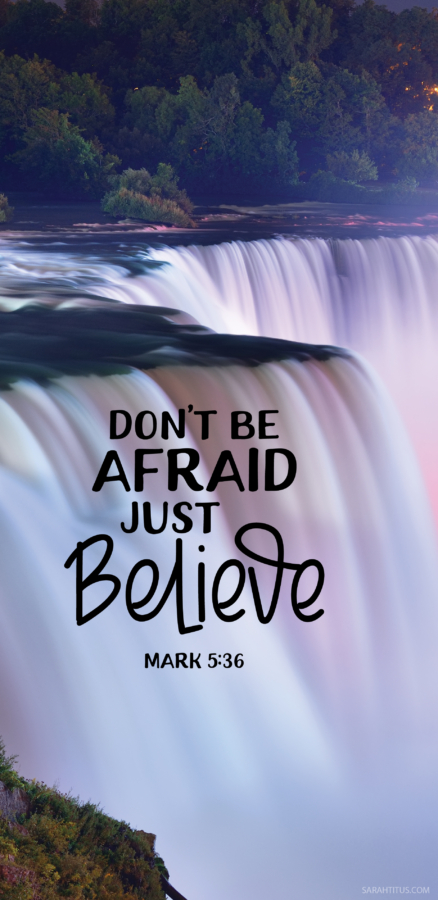 Laptop (2550 x 2048 px):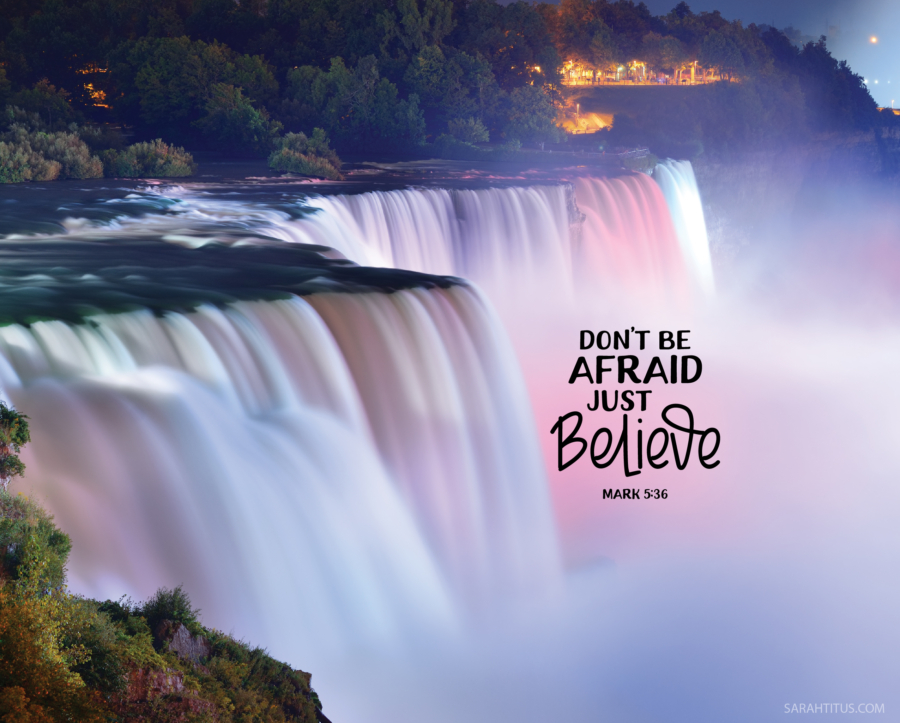 iPad (2550 x 3382 px):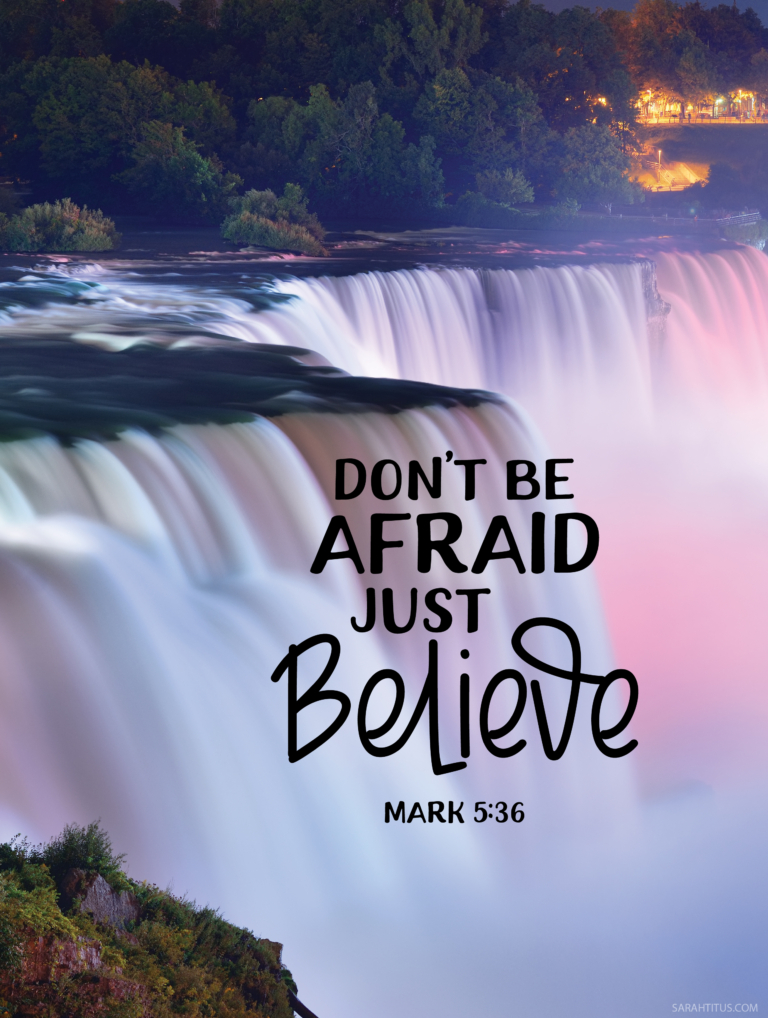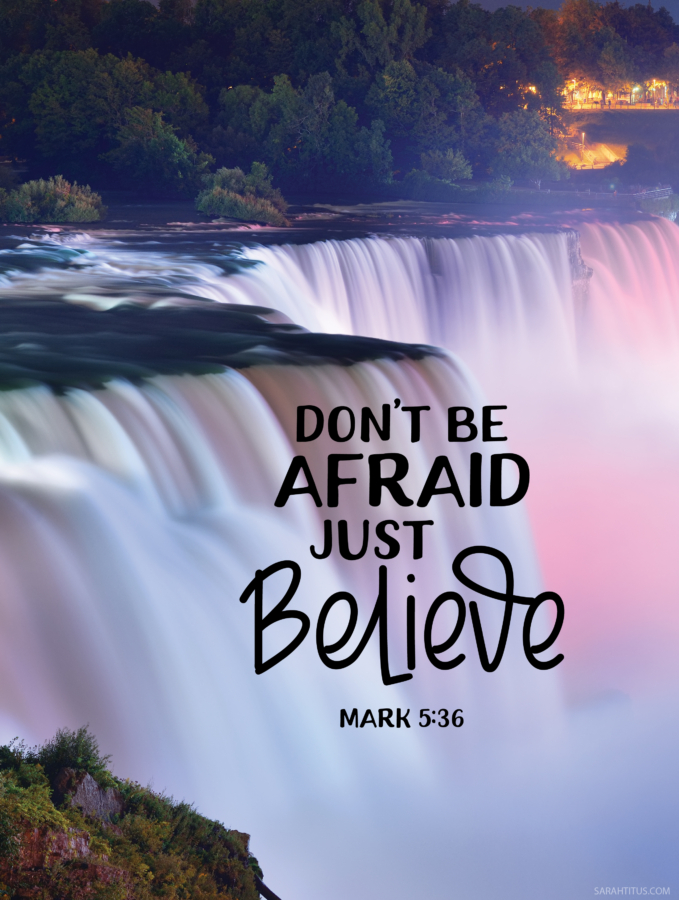 Instagram (2550 x 2550 px):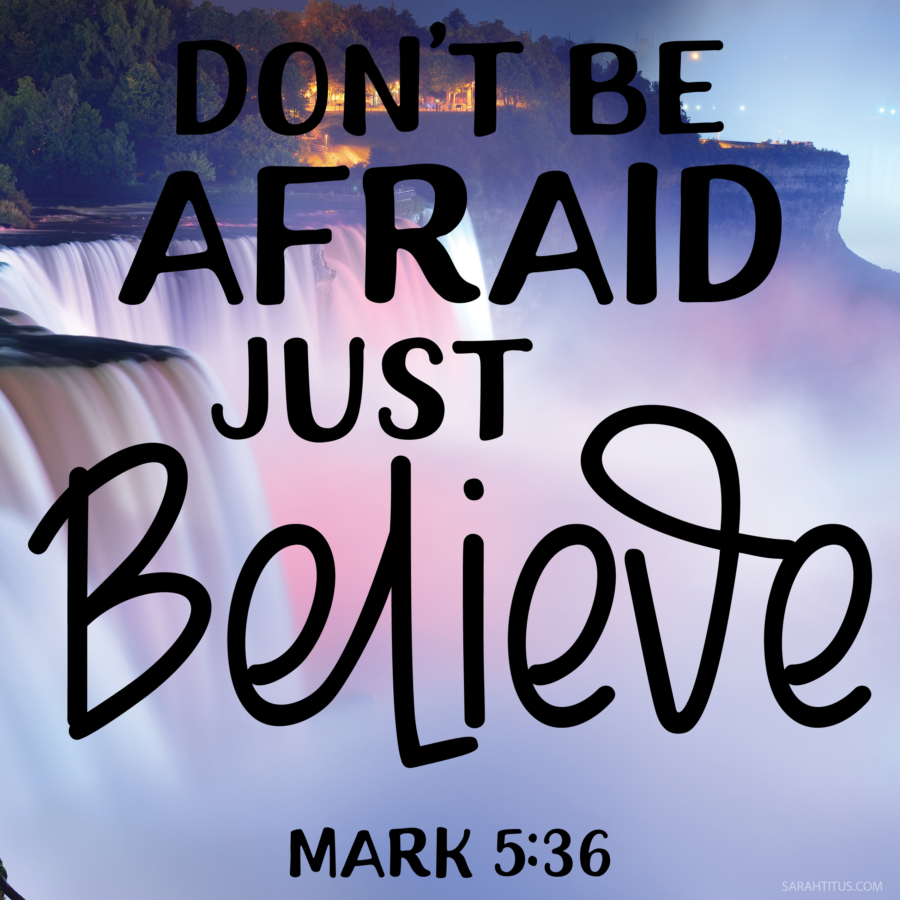 Desktop Computer (2550 x 1435 px):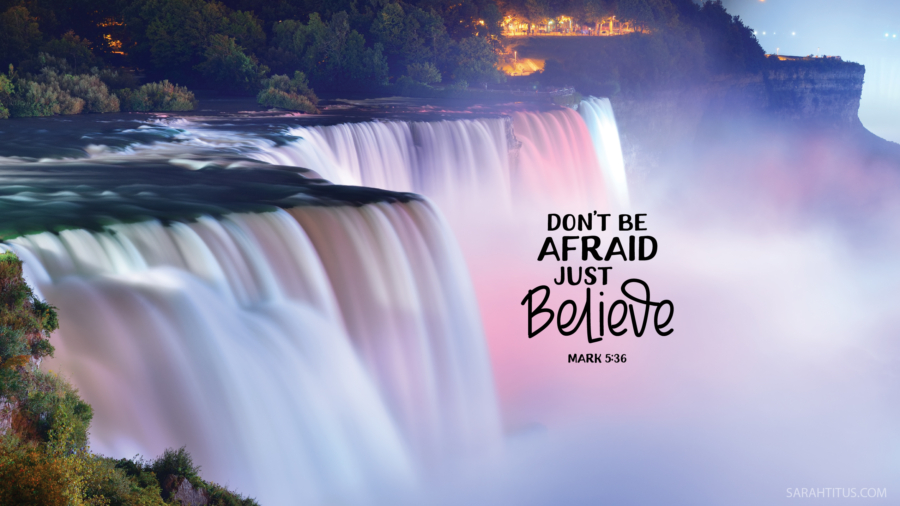 Facebook Cover (2550 x 948 px):

Pinterest Cover (2702 x 1548 px):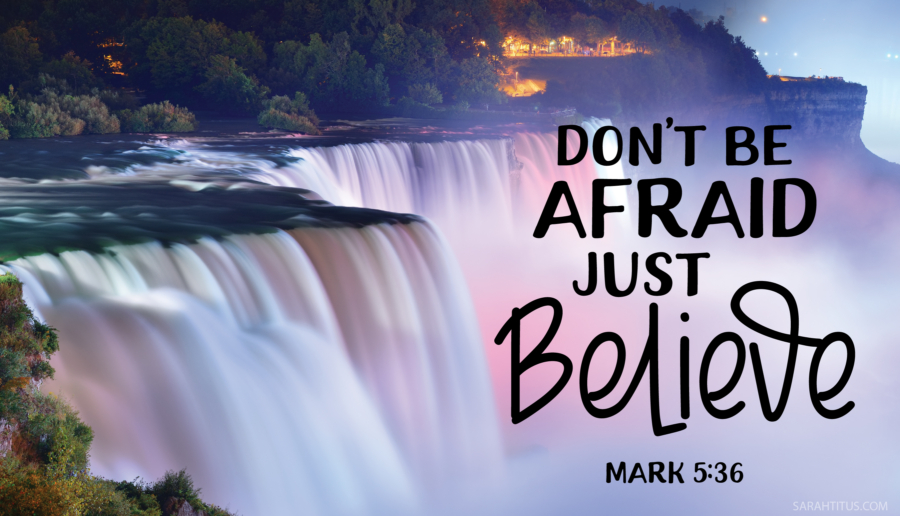 Enjoy!!! 💕🎁