I like meat just as much as the next person, but I'm not about to spend $6/pound for a cut of steak.
Here's a couple tricks I've learned over the years that save me the most amount of money on meat.
1) Buy in bulk from a meat store.
Often times you can purchase half a pig, half a cow, etc. and get the meat super cheap. Where I like to get my meat, they have a meat pack that is $100. It is 45 pounds of meat. Included is bacon, steak, hamburger, pork, chicken, etc. It's a very nice, well rounded meat pack. This is what saves me the most, but the downside is you have to have a freezer to store it. Alternatively, you can go in on the meat pack with a friend.
2) Albertson's meat department sales.
Most Albertson's have a fresh meat department, and what they don't sell that day, they package up and put on the store shelves, and price it. Now, some stores, at the same time they price it, they also discount it to $1.99/lb. It goes really fast, so you'll want to be sure and check what time of day they do this. In the town nearest to me, they do this at 6pm every day. Sometimes, they have only 5 pounds left over, sometimes they have 20 pounds. A few trips to the store for a few days at the specified time will score you a months' worth of meat at a fraction of the price, and the freshness is amazing.
Every time I'm in an Albertson's store, I check their meat, because I know most of the time, I find it for a really great deal. Albertson's has other meats usually discounted too, even in the lunchables / pre-packaged meats section. Last time I went there, they had sausage links for $1.99 with $1.50 peelie coupons on them! Definitely a stock up price if there ever was! They put white peelie sticker coupons on the meats they want to get rid of quickly and the coupons need to be kept on packages and the checker takes off the coupon as she's ringing you up. It is a fabulous way to save money on meat if you're not looking to buy in bulk.
3) Zaycon Foods
Zaycon is basically a drop shipper. They come into your town every now and then. They will email you before they come to a city near you and let you know they're coming. Then, they will take orders until the time they arrive. I have purchased from them before, and the meat is some of the choicest of meats. It is all very, very cost effective. Skinless boneless chicken breast usually runs  $1.89/lb and they have other products as well. You buy it in bulk, so you'll want to make sure and have the room in your freezer or split it with a friend. Just type in your zip code and they will let you know when they will be in your area.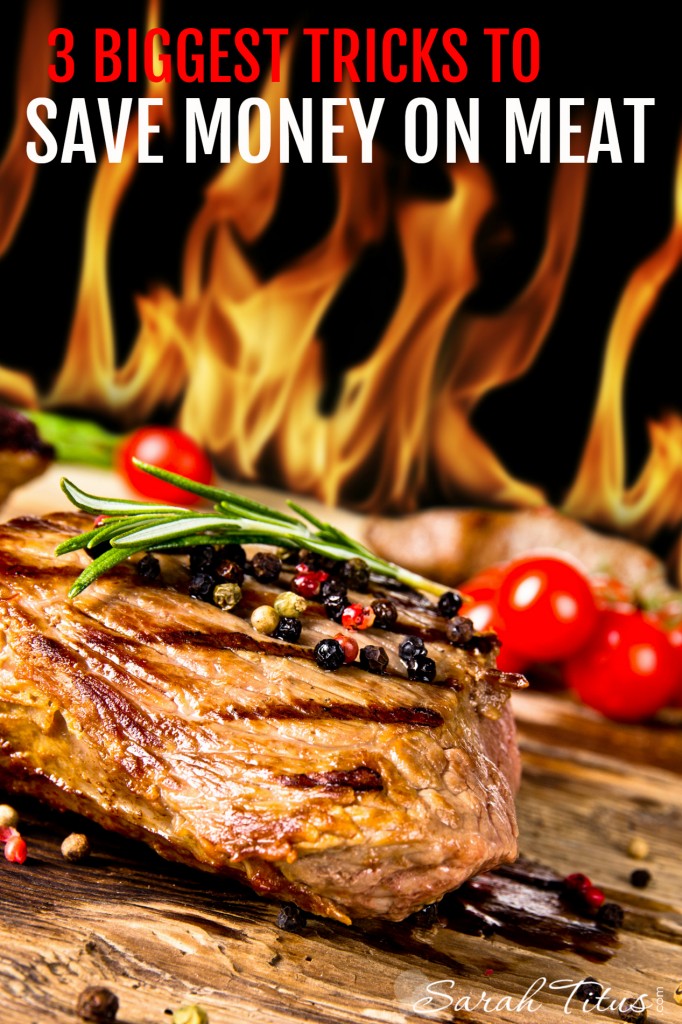 How do YOU save on fresh meat?