Have you gotten a digital planner yet?
Apps like GoodNotes and Notability make it easy to keep all your planning at your fingertips.
One of the great things about these planners is you can make them as pretty as you want!
Nothing makes me feel better than when I open my planner pages, and they're colorful, organized and happy, whether that's a paper planner or if you use a digital planner!
Today, I'm pretty-fying your digital planners with these free Christian digital stickers for planners!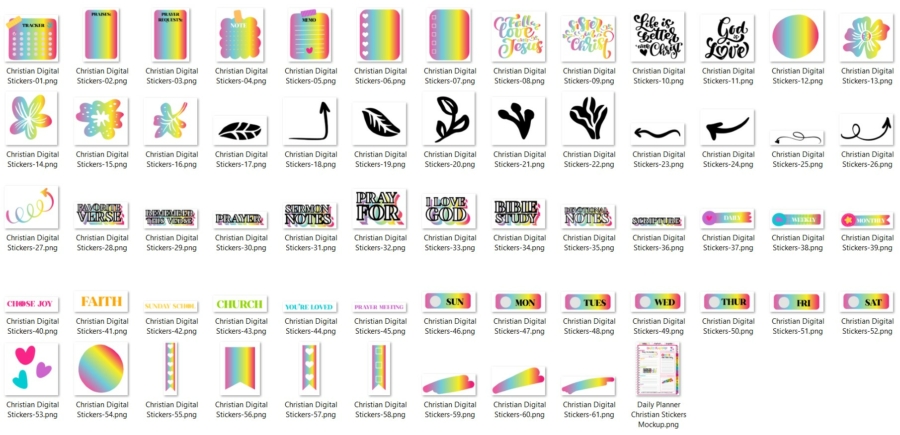 Christian Digital Stickers For Planners
It's great to open your planner and see "God is Love" – that will always brings a smile to your face.
Or the reminder that "Life is better with Christ" – that can turn your entire day around.
Encourage yourself with these cute stickers!
I've also created some great graphics for making lists or tracking habits (who doesn't need to make sure you're drinking enough water every day?!)
Here's an example of how you can use them: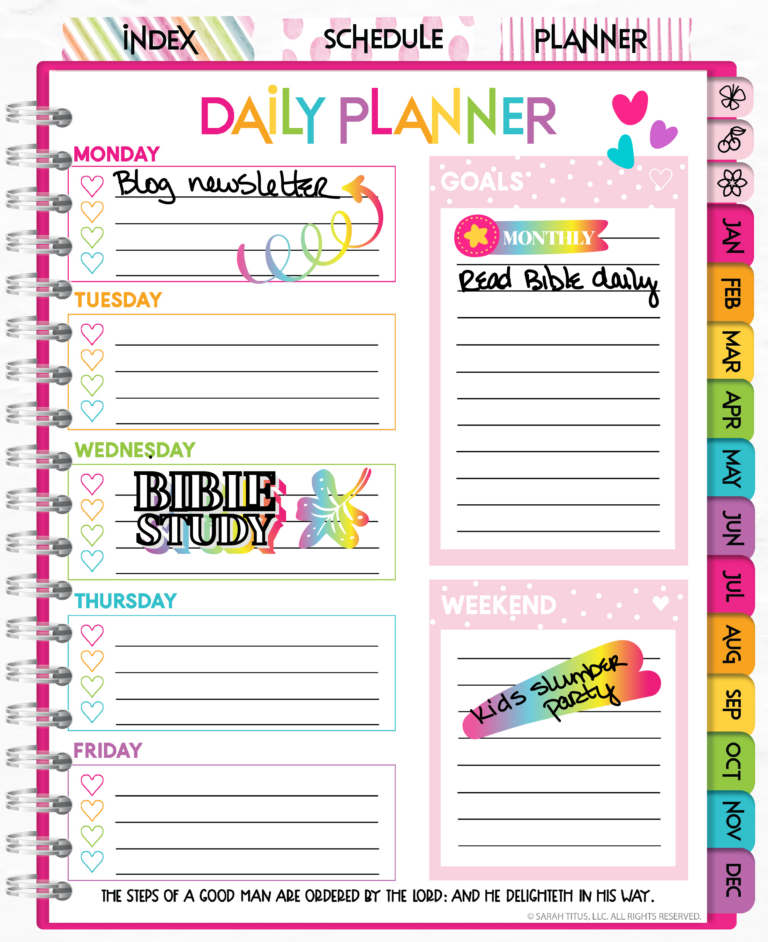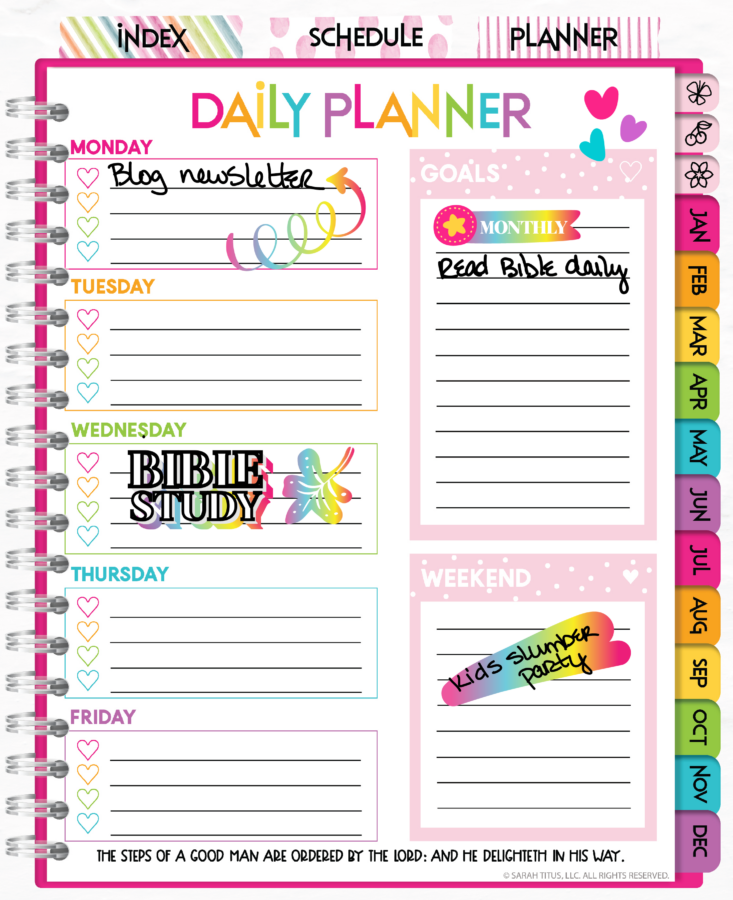 There are plenty of labels included to help you remember to pray for people, mark the days you go to Bible study, remember verses, take notes, etc.
And there are plenty of fun digital stickers like arrows to help you highlight and point out things to remember, colorful stripes to put text on so it will stand out, and flowers, hearts, circles, ribbons, etc. just to brighten things up.
One of the things I love about these stickers is that while digital planners are functional, stickers make them fun! I can really put my personality on the page using these stickers.
I hope you enjoy them as much as I do! They are free too, so download and pretty up those planners!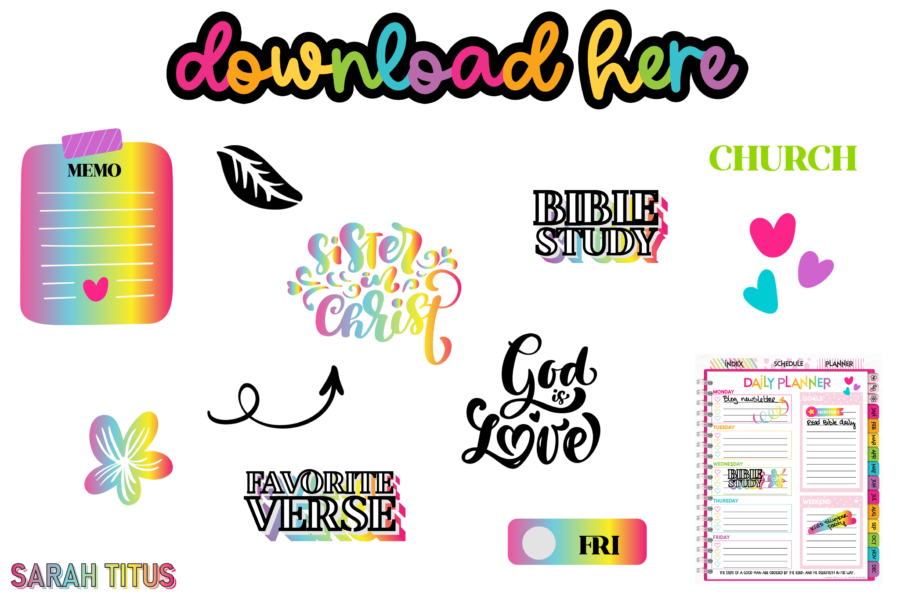 If you'd like to print the stickers, you can download the pdf here.