Hello guys! My name is Missy from Graceful Little Honey Bee and today I'm sharing my 8 top tips for the budget savvy bride.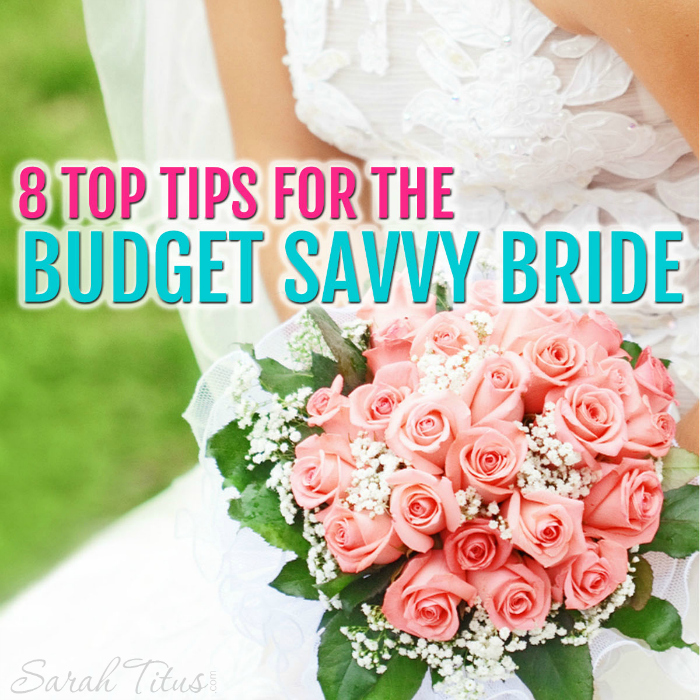 Wedding Budget Tips: 8 Top Tips for the Budget Savvy Bride
I'm no wedding expert, but with the help of my fantastically frugal mom we were able to pull off a beautiful wedding for less than $3,500 including the bridesmaid dresses and cowboy boots (Yes, everyone wore boots. We did after all, get married in a barn) and you can too! Here's how…
Set a Budget
The best and smart way to keep more money in your pocket when planning a wedding is to sit down with everyone involved and set a budget. It needs to be realistic, depending on how many people will be invited, which venue you want, etc.
Make a list of each item that you plan to spend money on and give them a separate dollar amount. Your list should include things like venue, food catering, dress, cake, photographer, flowers, music, decorations, misc., etc. Take this list with you so that you know how much can be spent in each category.
DIY Everything
The more you can do yourself, the more money you will save. Think about what resources you may have and use them for homemade items. Can you design your own invitations? Make the decor items? Bake the cake? Arrange the flowers? With the help of Pinterest and your imagination, the sky is the limit with what can you can DIY!
Go for an Odd Day and Time
One of the best things about our wedding was the venue. It was a gorgeous horse stable out in the country and I had my heart set on it, but the price tag was a little steep for our budget.
We decided to change the time and day of our wedding in order to get a discount on the venue. We got married at 3:30 on a Friday afternoon which may not be for everybody, but it suited us just fine. I think we ended up getting around 40% off of the half day venue price for renting it at an odd time and promising to clean up by a certain time.
Most people get married on Friday or Saturday night, but if you're flexible and ask around you may find that you can afford more than you think.
Ask Family and Friends
More often than not, friends and family love being involved with weddings if you just ask. Make a list of people who may be able to do something for you such as take pictures, bake a cake, arrange flowers, etc. and give them a call. You may be surprised with how willing people are to give you a hand. Be sure to write a personal thank you note and consider giving a gift to everyone who helps out.
Keep it Simple
Simplicity is beautiful in my opinion and it also costs less, which is a huge perk. I tried to keep things as simple as possible with my wedding, which ended up saving us a lot of money. For instance, we ordered our own flowers and made bouquets and a few simple well-placed arrangements. Also, I kept the bridesmaid outfits simple by ordering solid color dresses from Target.
Don't Serve a Full Meal
By getting married in the afternoon we were able to save money on food by serving only cake and a few snacks. If having a full sit down meal isn't something that is important to you then you can save a lot of money by serving refreshments and drinks instead.
We served cupcakes, lil' smokies, cheese, fruit, and chocolate candy. Sounds random, but it's exactly what I wanted at the time.
Focus on What's Important
Most girls spend a lot of time dreaming about their wedding day, but it's only one day. Yes you want it to be beautiful, but what really matters is your fiancé and the lifetime commitment that you're making to one another. So try not to stress about the details, relax, and enjoy the ride.
Were you or are you one of the many brides on a budget? What tricks did you do or do you plan to do to save money at your wedding? I'd love to know!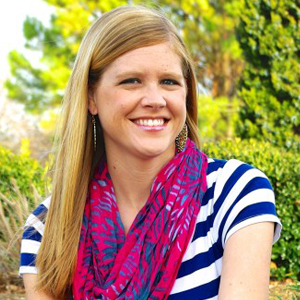 Missy is a stay-at-home mom of two who has a heart for encouraging women to live a simple and Godly life. She shares her frugal and simple living tips over at Graceful Little Honey Bee.