What if I told you a couple of almost painless changes will help you save more money and give you more breathing room in your tight budget?
Just because you want to save money and be frugal doesn't mean you have to sacrifice everything. Believe me, I know.
My husband and I have two kids, two cats, three cars, a mortgage, all being paid by one income! Through the years we've learned that some of the best and biggest ways to save money is by being creative and changing lots of little things that add up to big savings.
Keep in mind that not every tip will work for you and that's okay. Pick a couple to try & go from there! Have fun with it too!
17 Almost Painless Money Saving Ideas
Save On Household Expenses
Turn your water heater down a couple of degrees
Water heaters are notorious for being one of the biggest electricity users in the home. You'll hardly notice the difference but that small change will save a lot on your energy bill.
Buy electronics re-manufactured
Re-manufactured items are things that have been returned to the manufacturer, fixed, and then resold at a fraction of the original cost. Worried about the risk? Most re-manufactured items still come with a warranty. I've bought a re-manufactured DSLR camera, a smart watch, many cell phones and I've not had a single problem with any of them!
Make your own laundry detergent
It's not as hard as you think! In fact, it's quite easy and saves a ton! I've used this recipe for liquid laundry detergent for years and am happy with how it keeps my clothes clean.
Use a programmable thermostat
Turn your air conditioning up two degrees warmer in the summer and two degrees cooler in the winter. A programmable thermostat will help keep your heating and cooling system running efficiently and saving you money by using less energy when you don't need it.
During the nighttime you can program the thermostat to run the heat and air less. You can also use a programmable thermostat to turn your system off while everyone is out of the house for work and school, or vacations.
Consider changing to a video streaming service
Streaming services are a fraction of the cost of cable. They are offering more shows and movies all the time, so most likely your favorite show will be available.
Make fancy coffee drinks at home
There are lots of great recipes for coffee drinks on Pinterest. You can make your favorite drink anytime you want and you won't have to pay for an expensive drink or leave a tip!
Save On Personal Care
Buy your clothes a year ahead of time
At the end of the season, check out the clearance racks and stock up on clothes you'll need for next year. If buying clothes for children, anticipate what size they will be one year from now and buy clothes in that size.
Use bar soap instead of liquid body wash
Your money will go further with bars of soap because they are less expensive and they last longer than body wash. Bar soaps smell just as lovely as the more expensive body washes, so you'll hardly notice the difference!
Try doing haircuts at home
My husband and both of my kids haircuts are done at home, saving us a lot of money. You can also cut your own hair. Check out the how-to video here.
If you do go to a salon for a haircut, ask for just a cut
A cut and style will be more expensive than a regular cut. Also, try to have just one person work on your hair. I usually go in when my hairdresser is alone so I only have to tip one person. You're still getting the professional services without having to pay as much!
Get haircuts less often
I try to spread out my haircuts by 9 or 10 weeks and my hair still looks fine!
Save Money On Food
Make meals with minimal ingredients
Some of my favorite recipes have only 3 ingredients in them. There are a lot of great meal ideas on Pinterest that will be easy on your wallet!
Shop from your pantry at home
Be creative with the food you already have on hand and you'll end up having to buy less once you get to the store!
Check for discounted meat
Meat is usually the most expensive portion of a meal. Stores will put meat on sale as it gets closer to the expiration date. You can buy the meat and use it right away or store in a freezer to use later.
Use leftovers
If you cook a big roast, set some of that meat aside as an add-in for your next meal. For example, if I have leftover meatloaf, I save some for the next day to make meatloaf sandwiches. Omelettes are a great options for leftover meat as well.
Eat More Eggs
Eggs are a great and inexpensive source of vitamins and proteins. We make omelettes and egg sandwiches a lot. Usually about once a week we have omelettes for dinner and it's one of my favorite meals!
How We Saved Over $100,000
I can't say this tip is almost painless since it involves paperwork, but it is by far the one tip that has saved my family the most money. If you own your home, check into refinancing your mortgage to a lower rate. We've re-financed our house THREE times. That allowed us to save over $100,000 dollars in interest! There are some fees involved, so do the math and see if it is worth it in your situation.
What little changes can you make today? How many of these 17 almost painless money saving ideas do you already do and which ones are you going to implement? Do you have any money saving tips you'd like to share in the comments?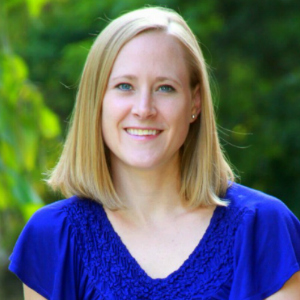 Carrie is the face behind the blog Carrie This Home, where she gladly shares the fact that she doesn't have it all together. A little bit of coffee and a lot of Jesus gets her through the day as a busy wife, mom and part-time blogger. Her passion is to share encouragement and tons of great ideas her readers can "Carrie" home to make life a little easier.