Do you ever feel like your heart is out of sync with what God wants for your life?
Like no matter how hard you try, you just can seem to get in step with Him.
We all have desires. We desire things like love, happiness, financial stability, our kids to be healthy and happy. Though our desires have good intentions, they can often lead us astray if we're not careful (Hebrews 3:10).
The key is to make sure that the desires of our heart sline up with God's desires for you!
Here are 10 ways to realign the desires of your heart to God's desires!
10 Ways to Realign the Desires of Your Heart to God's Desires
But first…
How Do You Know What God's Desires Are?
The starting point for all of this is to know what God's desires are. Thankfully, He has given us a love letter, in the form of the Bible, where we can learn about who He is and what He desires for our lives. In order to know His desires, we must…
Be In The Word
If you want to know what God desires for your life, you need to spend time in His Word. The Bible is full of verses that tell us about God's desires for our lives. For example, Psalm 37:4 says, "Delight yourself in the Lord, and he will give you the desires of your heart."
When we take time to delight in the Lord, He promises to give us the desires of our heart. That verse literally means, He will put HIS desires into our hearts FOR US. Listen, you can't get any more easier or clearer than that!!!
Listening to Biblical sermons online (here's a list of my personal favs and for the truly committed, my favorite sermon series EVER: an in-depth study of David), throughout the week as much as you can, is a good way to be in the Word also! I love to create printables while listening to sermons or listening to godly Christian music (here's the playlist I listen to on repeat right now while I'm filling up inventory in my brand new Freepik account).
Being in the Bible, listening to sermons, listening to godly music and having the Bible read to me (Bible Gateway) are all a very big part of my day….every single day! And I'm not alone in that…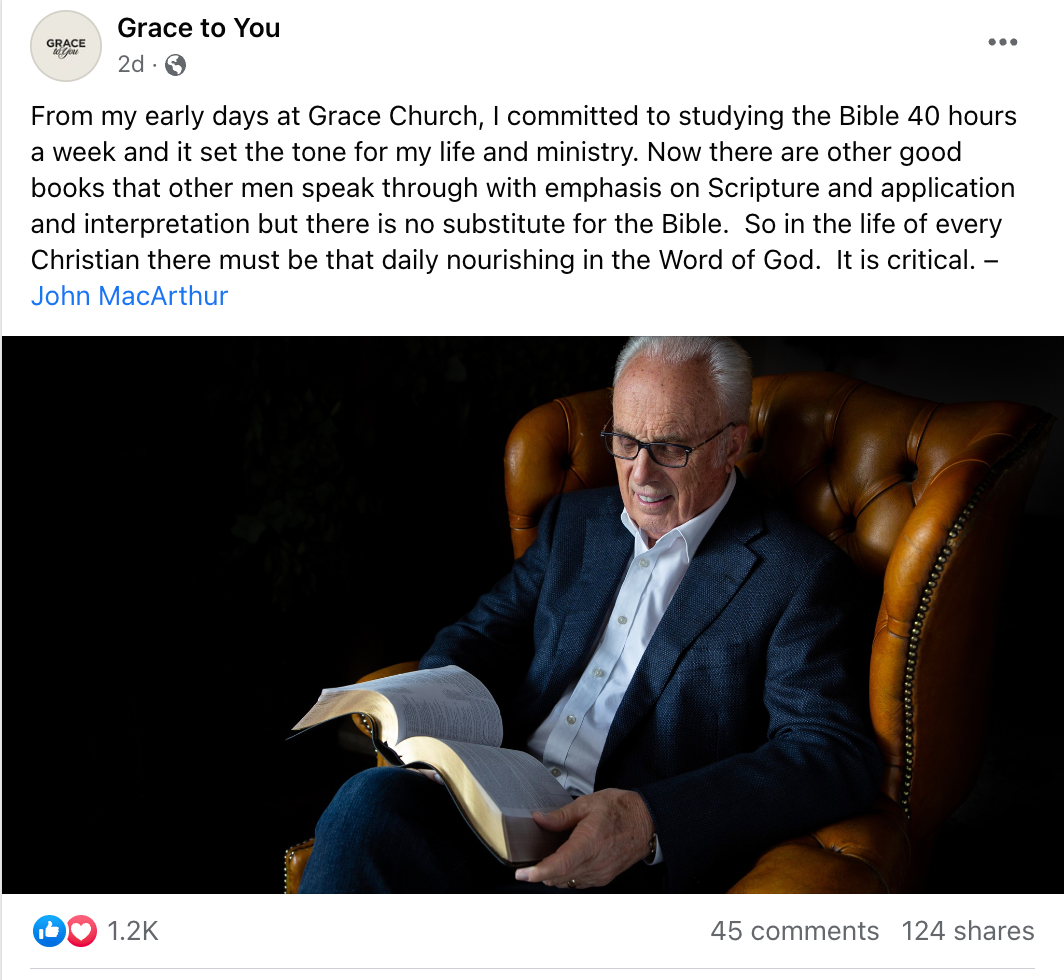 Now, one could argue that he's a Pastor and that's his JOB to be in the Word, and it is, but we are ALL leading SOMEONE whether we realize it or not. I lead on this blog. I lead my son. You lead your family, your extended family, your friends. We are all leading and Christians and non-Christians alike are watching us.
How we think, how we respond to problems, how we live our lives and if we are not putting the Word of God at the forefront of our days, then something else is competing with God and that's no bueno.
Pray
Prayer is another great way to get to know God's desires for your life. Listen, God is NOT NOT NOOOOOOTTTTTT silent! It's just that we don't listen to Him like we should! 💯
When we pray, we are opening up the lines of communication with God and asking Him to reveal His desires to us.
Philippians 4:6-7 says, "do not be anxious about anything, but in everything by prayer and supplication with thanksgiving let your requests be made known to God. And the peace of God, which surpasses all understanding, will guard your hearts and your minds in Christ Jesus."
When we pray and make our desires known to God, He gives us peace in return. This peace is a sign that we are on the right track and aligned with His desires for us.
Seek godly counsel
Another way to get to know God's desires for our lives is to seek godly counsel. This could be in the form of a mentor, a Pastor, or even a close friend who is walking in the Spirit (make SURE whoever you get advice from IS walking in the Spirit at the time you seek advice!!! Super important). 💎
When we seek counsel from others, we are opening ourselves up to hearing God's desires for our lives through them.
It's funny how God all arranges our lives to help each other. I will have people email me out of the blue at random times, saying, "This is what I feel God wants me to tell you." And…it IS! It's insane how much God connects us together and uses us for each other and we can be used even for strangers! 🥰
Listen for the still, small promptings of our hearts
In addition to all of the above, we also need to be listening for the still, small "voice" of God- not an audible voice but those impressions, those nudges, those pokes at your heart and conscience. This is the voice that speaks to us in the quiet moments when we are alone with Him.
So how do we hear Him? We must be getting quiet with Him on a regular basis. ❤️
God often uses these moments to reveal His desires for our lives. If we are not paying attention or don't take time to sit and drink the Living Water (Psalm 23), we can easily miss it. Those times are VITAL to a life on fire for Christ!
Be part of a Bible-believing, Bible-practicing church
A final way to get to know God's desires for your life is to find a Christian community of believers. This would be a local church, and if a godly church is not available in your area, a small group, or even an online community. When we are around other Christians, we are able to learn from them (Proverbs 27:17) and grow in our understanding of God's desires for our lives.
As Christians, we believe that the Bible is the Word of God. Within its pages, we can learn about who God is and what He desires for our lives. The Bible is a love letter from God to His people, and it is our starting point for understanding His will for us.
The Bible tells us that God is love, and He desires for us to have a relationship with Him. He wants us to know Him and to follow His commands. When we seek to know God's will for our lives, we must start by studying the Bible and learning about who He is. Only then can we begin to understand His desires for our lives.
Alright. After we have the foundation of knowing how to know God's will and His desire for our life, let's get into how to apply it to our lives and how to align our thoughts to Him.
There are many things in this world that can pull you away from God. Your heart's desires can sometimes take you down a path that is not in line with His will for your life. However, it is possible to realign the desires of your heart to God's. Here are ten ways to do so…
1) Pray and ask God to align your heart with His
As Christians, we are called to align our hearts with God's. When our hearts are aligned with His, we are able to walk in His ways and fulfill the purposes He has for our lives. One way to ensure that our hearts are aligned with God's is to pray and ask Him to align them for us. Pray that He will give us a hunger and desire for Him more and for His precepts.
This is not a one-time prayer, but rather a continual surrendering of our hearts to God.
Every day, we should take some time to pray and ask God to align our hearts with His. 💯 This may look different for each person, but the important thing is that we are intentionally seeking God's heart in all that we do.
When we make this a priority, we will find that our lives begin to reflect His glory in a greater way and things start to align very naturally, to His Will.
2) Study the Bible and spend time in His Word
The Bible is a holy book for Christians. In it, God reveals Himself to us and His will for our lives. The Bible also contains many promises that God has made to His people. When we study the Bible, we are able to learn more about who God is and what He has planned for us. Colossians 3:16.
Spending time in His Word also allows us to grow closer to God. As we read the Bible, we can ask God to reveal Himself to us and help us understand His Word. We can also pray that God would use the Bible to change our hearts and lives. By spending time in the Bible, we can draw closer to God and experience His transformational power in our lives.
3) Worship God and praise Him daily
The act of worshiping God is an incredibly powerful way to connect with God and it's NOT just for Sunday church service!!!!!!!!! When we take the time to bow our heads in respect, offer prayer, and give thanks for all that He has done for us DAILY, we open up a way for His grace and guidance to enter our lives.
Worship also helps to humble us and put our egos aside, so that we can see ourselves as part of something much larger. Instead of worshipping ourselves (the works of our hands, our beauty, our own image, etc.), we are worshipping the Creator, and He is a jealous God (Exodus 34:14). He will share HIS glory with NO ONE, as it should be. For He ALONE is worthy!!! 🙌
Worshiping God on a daily basis can also help boost our mood and increase our sense of well-being.
I'm constantly spending time worshiping God. Singing to Him through songs, praising His holy name, praying to Him glorifying Him and all that He does in my life, creating "offerings" for Him (i.e. Christian printables, blog posts like this, Christian graphics, etc.)
When I am worshipping God, I find myself becoming more and more joyful, even in the midst of being surrounded by negativity on every port. If you don't already set aside WORSHIP time for Him daily (apart from prayer time and reading your Bible time), you REALLY should. It is SOOOO vital to my own walk in Christ- I cannot even tell you all the ways it helps me become more like who He's called me to become!
And by making time to praise Him each day (and realizing that worship time is not just for Sundays), we remind ourselves of His goodness and His love for us, which can fill us with hope and peace that spills out from us into our families, friends, blog, etc. Ultimately, worshiping God is a vital part of living a fulfilling and meaningful life.
4) Listen for His guidance
When I was a teen, our church played this game where we had to walk through the dark through several rooms and corridors to come out the other end of the church. Everyone came out just fine, but not me. I went in around the middle time of everyone who went in but came out dead last. It was SOOO hard for me and I was so embarrassed that I couldn't find my way in the dark.
It taught me a valuable lesson that without God and His light, it's like stumbling around in the dark. You can't see anything and life is basically pointless.
You can't be sure of what's ahead of you and it's pretty easy to get lost or hurt yourself. The same is true when we try to navigate our lives without God's guidance.
We don't usually even realize we're doing it, but when we don't set aside dedicated time to listen for His guidance, we're essentially walking through life blind.
Thankfully, God is always there, waiting to help us find our way.
If we take the time to listen for His promptings to our heart, his convictions, He will guide us step by step along the path He has laid out for us (Psalm 37:23). And even when the way is dark and scary, we can trust that He will never forsake us (Hebrews 13:5). So whatever you're facing today, don't go it alone. Listen for His voice (John 10:27) and guidance, and let Him lead you forward.
5) Spend time with other believers who will encourage you in your faith
As a Christian, it is important to surround yourself with other believers who will encourage you in your faith. Spending time with people who share your beliefs can help to keep you focused on your faith and provide you with support during difficult times.
Additionally, being around other Christians can help you to grow in your faith and learn more about God. Attending church services, participating in godly Bible study groups, and volunteering for Christian organizations are all great ways to meet other Christians and deepen your faith.
6) Serve others and reach out to those in need
As we go through life, it's easy to get caught up in our own problems and stresses. We can forget that there are other people in the world who are struggling, too.
That's one reason why it's so important to reach out to others and serve them in any way we can.
It doesn't have to be a big gesture; even the smallest acts of kindness can make a difference in someone's life. When we serve others, we not only make their lives better, but we also make the world a little bit brighter. 🎁
7) Give generously of your time, talents, and resources
We all have something to give, whether it's our time, our talents, or our resources. And when we give generously of ourselves, we make the world a better place.
When we give of our time, we can help others in need or lend a hand to a friend or neighbor. When we give of our talents (that which God gave us), we can share our skills with others and help them to reach their potential. And when we give of our resources, time, and talents, we can support those who are working to make a difference.
No matter how much or how little we have to give, every act of generosity makes a difference!! ❤️
8) Live a life that is honorable and glorifies God in all that you do
The Bible tells us to live a life that is honorable and glorifies God in all that we do. This means living a life of integrity, doing what is right, even when it is hard. It means being honest in our dealings with others and being faithful in our commitments. It means speaking kindly and treating others with respect.
When we live our lives in this way, we are showing the world that we are followers of Christ.
We are also setting a good example for others to follow. When non-believers see us living lives that are honorable and glorifying to God, it may be the first step in them coming to know Christ for themselves.
If a Christian sees the way you live, and starts to think to themselves, "Why is THEIR Christianity so much different than mine?" it can lead to them realizing they are not GENUINELY saved and lead to their true salvation. This is what happened to me!!! Most "christians" are deceived. The world is not full of a lot of people who think they are bad, but a world full of people who errantly think they are GOOD!!!!!
9) Seek godly counsel when making decisions
We all face choices in life, some of which are more difficult than others. When faced with a difficult decision, it can be tempting to go it alone or to seek counsel from the closest person to us at the time. However, the wisest course of action is to seek godly counsel, those who are walking in the Spirit.
By consulting with someone who is grounded in biblical truth, we can gain valuable insight into the situation and make a decision that is honoring to God. In addition, godly counsel can help us to avoid making impulsive decisions that we may later regret. When it comes time to make a tough choice, remember to seek godly counsel. It could be the difference between making a wise decision and a costly mistake.
10) Trust in God's perfect plan for your life and submit to His will for your life
It can be difficult to trust in God's plan when things are not going the way we want them to. We may feel like we know what is best for us, and it can be hard to let go and let God take control in those moments. However, it's important to remember that God is perfect (Psalm 18:30) and His plan for our lives is the best for us too (Jeremiah 29:11).
We may not always understand why He does things the way He does (Isaiah 55:8-9) in the timing that He does them (Ecclesiastes 3:1-8), but we can trust that His plan is always for our good.
Submission to God's will can be difficult, but it is worth it in the end. When we submit to God, we are acknowledging His sovereignty and entrusting our lives into His hands. It is an act of faith that allows us to experience the fullness of God's perfect plan for our lives.
If you struggle to submit to God, smell the essential oil Wintergreen. If it's medical-grade (doTerra is), it will help you submit to Him!!! Anytime I'm struggling with submitting to God, I smell that oil and it always helps me! 🥰
It comes down to this…
What is your number one goal in life?
Is it to be happy, wealthy, and successful?
While these things may bring happiness for a short time, they will never completely satisfy the deepest desires of our hearts. Our ultimate desire should be to align our hearts with God's desires for us. When we do this, we find true fulfillment and lasting joy. 🎉💎🥰