Organizing homework assignments has never been so easy! These free printable binder covers for school will make you WANT to do your homework. Gasp, right!
Free Printable Binder Covers For School
These pretty binder covers look so professional and can be a lifesaver when your child has tons of assignments to complete.
I've found that when their school binders aren't somewhat organized, it's easier for kids to forget about assignments, or not be aware of when they're even due.
But with these printables, it's a simple yet effective way to keep everything in order, and keep up with those deadlines and important due dates!
Super helpful!
My daughter, 13, helped me design these covers. We really had a lot of fun creating them!
She is using them as dividers in her binder right now. 🙂 You could use them as binder covers or dividers, whatever works best for you.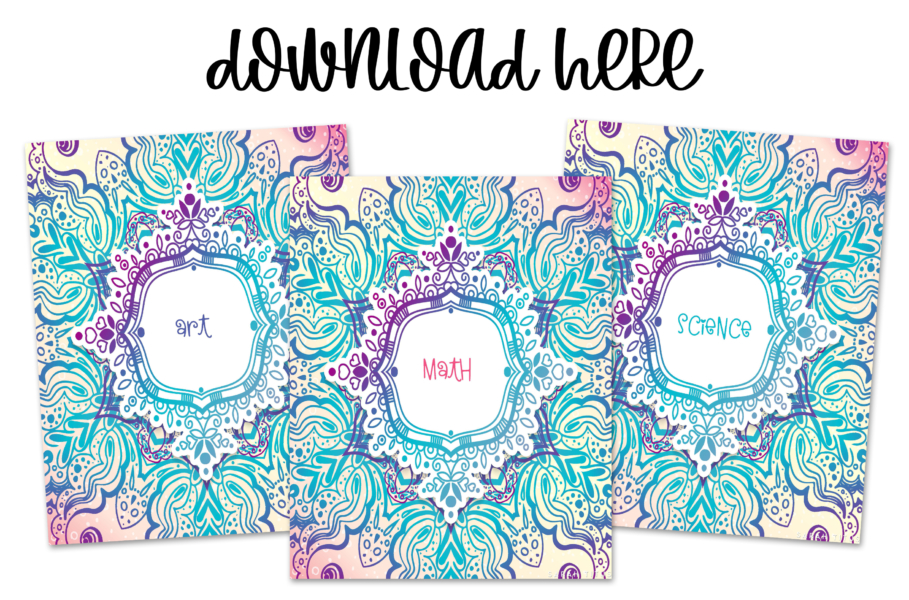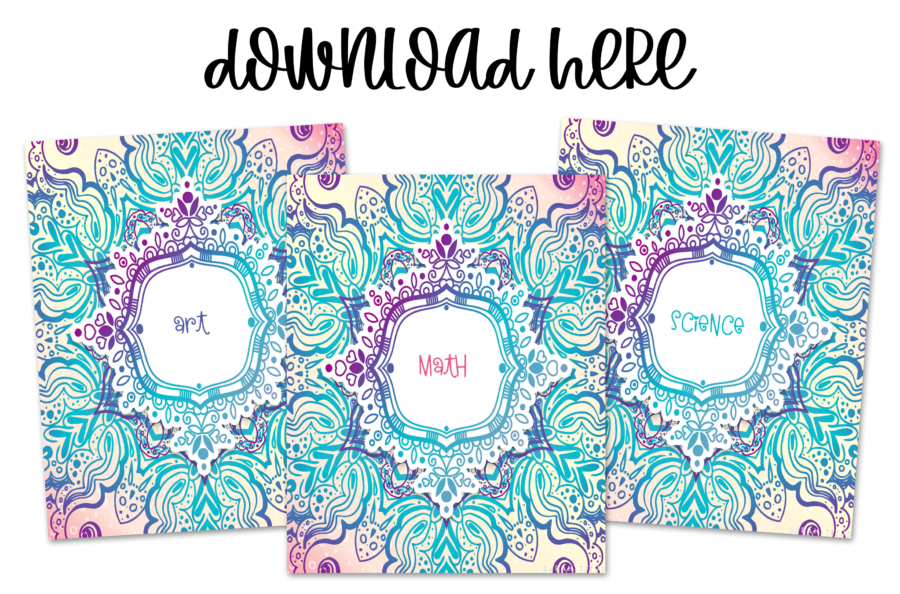 Included school subjects in these fun binder covers are:
Art
Biology
Computer
Drama
English
French
Health
History
Math
Music
Science
Spanish
If you'd like more PDF binder cover options, just click here to see them in my shop. I even have ones to color for when they get bored in school!
Here's my absolute favorite set of binder covers and dividers and it comes with 640+ pages!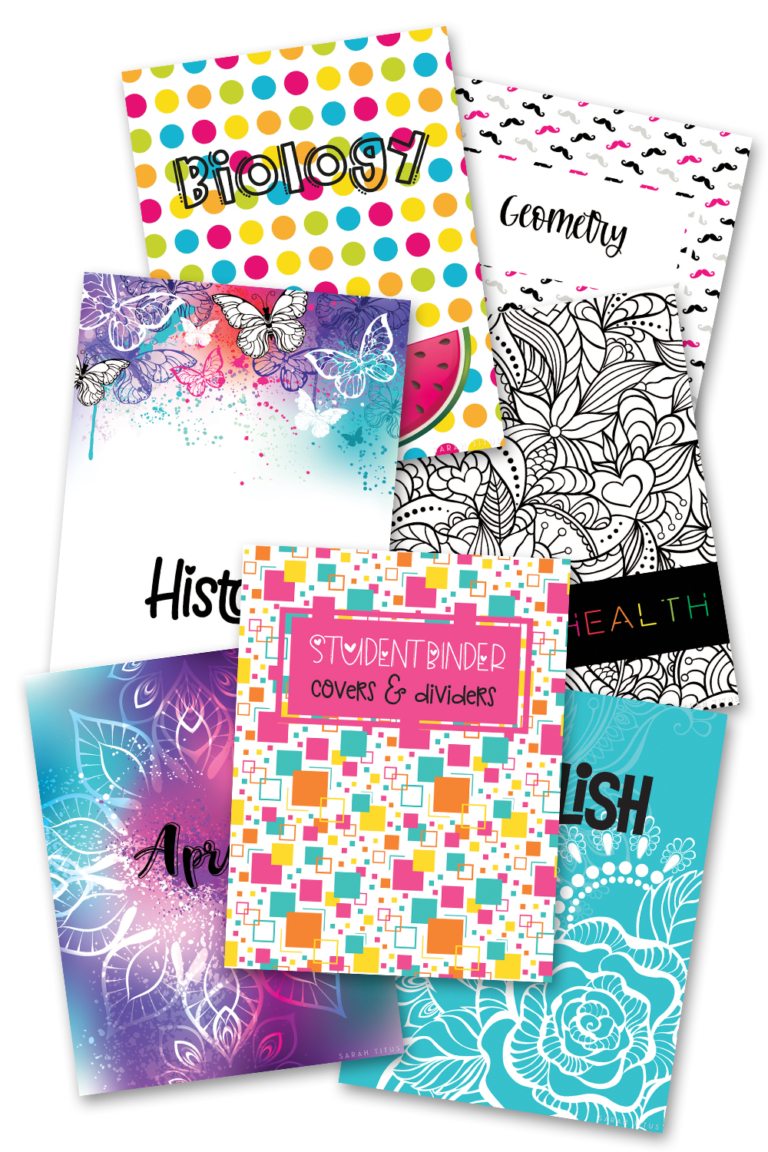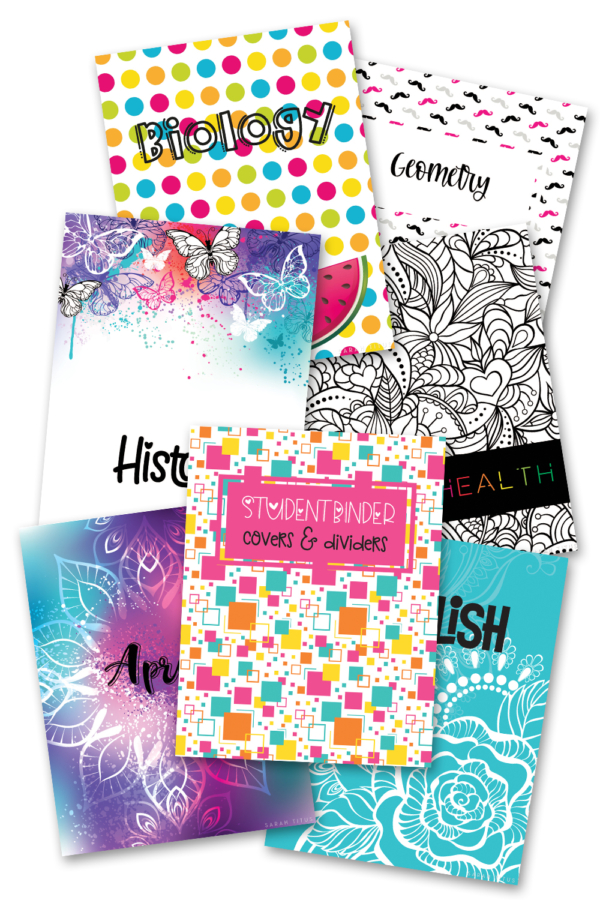 Not only will these printable binder covers be a great free present, but it will also give them a sense of independence and responsibility.
This design is so cute, my daughter also wanted a matching set of bookmarks, so I made her these!