People LOVE to be remembered.
I recently had a birthday and reveled in all the phone calls/texts/Facebook well wishes, the song that was sung from all the friends and family around my dinner table as my husband delivered a well lighted cake in front of me, a gift delivered from Amazon sitting on my front porch, and a card that comes in the mail every year.
It is fantastic to hear and see people take the time to appreciate me in word or action. And I'm not the only one. I bet you love hearing from your loved ones on your special days, too.
So this is an excellent open door to show someone you love that you're glad that they're in your world and if they're not saved, that you'd love to have them in Heaven someday, too!
Evangelism: Celebration Evangelism
Here are some wonderful and fun ways to evangelize through cards filled with God's love for the birthday boy/girl, graduate, or newlyweds!
Celebration Card with Scratch-Off Scripture
Including a hand-written Scripture can speak directly to your birthday/graduation/wedding card recipient. Add anticipation by covering the Scripture with a scratch-off material like they use for lottery tickets.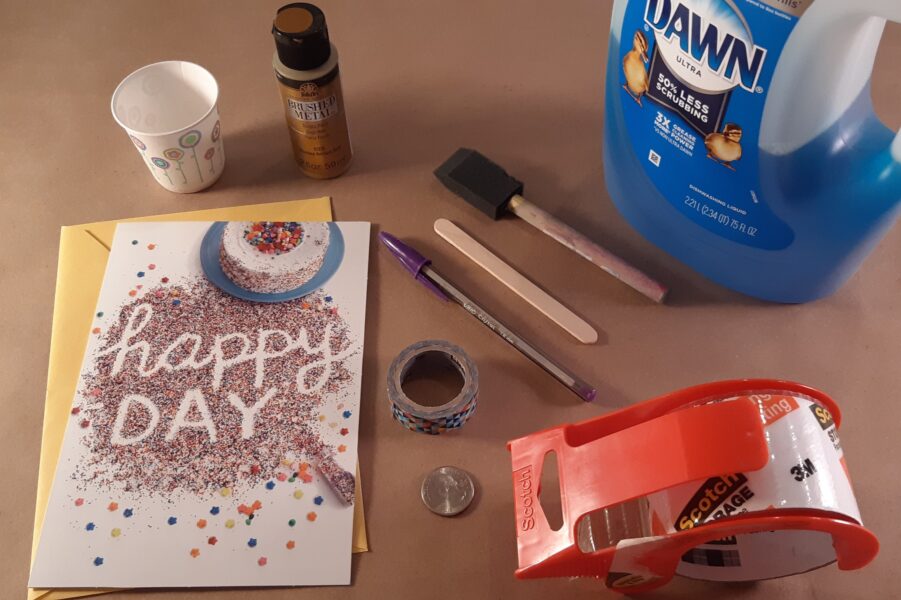 Here are the materials necessary:
A birthday/graduation/wedding card with envelope
Clear packing tape/clear contact paper
Paper cup
Wooden craft stick (or popsicle stick)
Foam brush
Pen
Dish soap
Acrylic gold or silver paint
Washi or Painter's Tape
Coin
Step 1
Write your Scripture (I like John 3:16-17, John 1:1-5, Genesis 1:1, Psalm 139:14-18), and sign your birthday card salutation.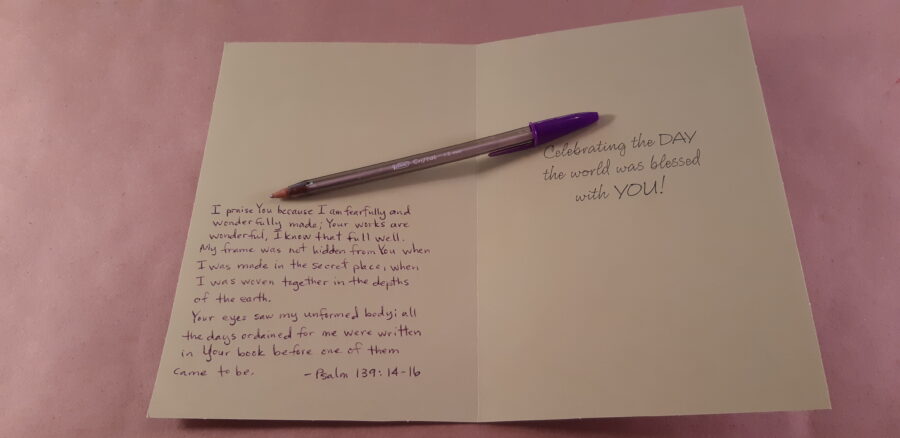 Step 2
Cover the scripture entirely with clear packing tape.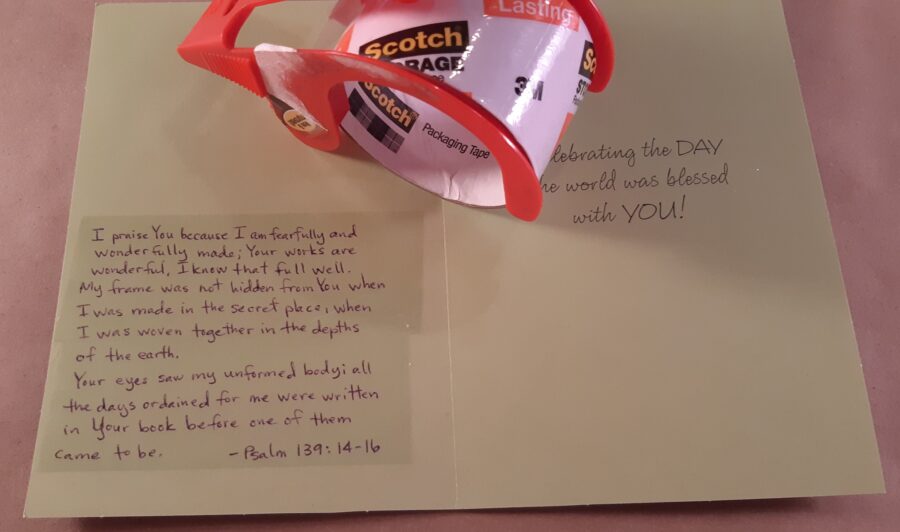 Step 3
Mix the dish soap and acrylic paint (1 part to 1 part) in the paper cup with the wooden craft stick until thoroughly mixed.


Step 4
Paint a thin layer of the dish soap/paint mixture over the tape. Let dry completely. Repeat as necessary until the writing is completely covered and doesn't bleed through. It took about 4 coats for me.





Step 5
Add a coin to the card with some washi or painter's tape, and add a short message instructing the recipient to scratch off the area to reveal the message.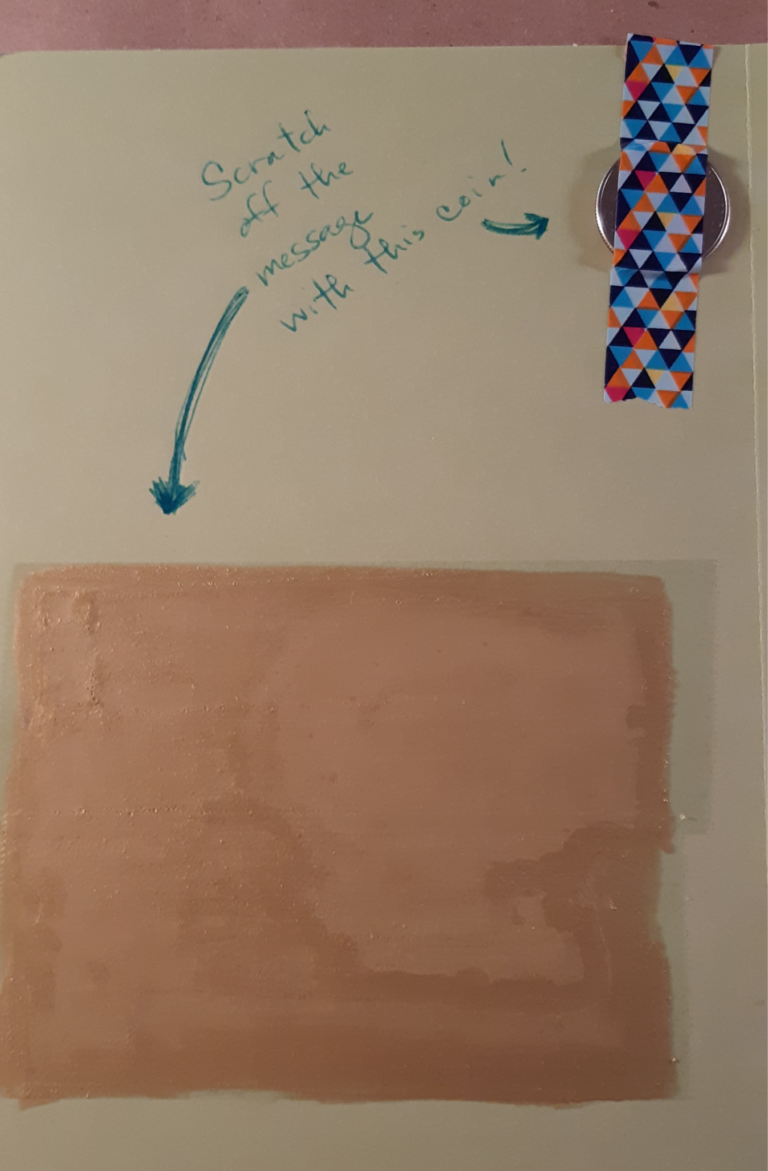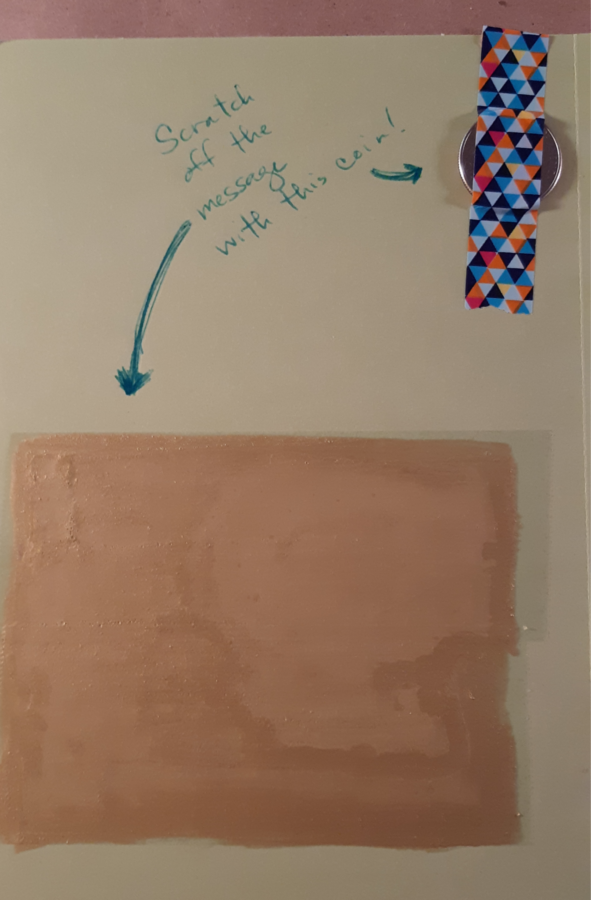 Alternatively use clear contact paper and paint a large amount (I used 3 feet of a roll of clear contact paper). Let dry and repeat the painting as often as necessary to make it thoroughly opaque. Cut from the roll as desired to the appropriate size and shape of the Scripture that you want to cover. Remove the backing and cover up the Scripture on your card. It is very time-effective to make this once for multiple cards and be able to use it all year long!
HELPFUL TIP: I will say that as the temperature rises, I've noticed that the scratch-off paint gets soft. Like "I'm not sure if the paint/card will be a melt-y mess when it reaches your mailbox in Phoenix in July" kind of soft. If your card will stay cool (because the outside temperature is cool or the card will always stay in air-conditioning), you should be fine. I noticed it when we hadn't yet turned our air conditioner on one summer day and it had reached 81 degrees in our house as I was packing a gift for a child who's birthday party was going to be outside at the park. Our situation turned out fine, but I'd personally not send it through the mail during the summer. Use your best judgment!
COVID Approved Drive-By Birthday Party (or if someone is sick on their birthday)
Like many people in 2020, my birthday fell during the COVID lockdowns. I still wanted to celebrate with my loved ones, so my family and friends participated in a drive-by birthday party! But this birthday party had an evangelistic twist. Check this out!
First, I invited everybody I knew at church and on Facebook.
Then, I made homemade birthday treats, wrapped them up in plastic, and froze them, so they'd be ready for the party.
Some friends & family of mine and I assembled the evangelism balloons, and made some signs on poster board, so people knew where to turn in at.
All the guests met at a nearby park, and the lead car (thanks, dad!) lead the guests to the church parking lot.
I handed out wrapped, homemade birthday treats on paper plates for each carload of smiling guests, and spent a couple of minutes with each group.
Then we handed out evangelism tools to them to take with them and/or pass out to evangelize the lost. That was their gift to me (although some of them were too kind and brought lovely gifts) – to pass out the evangelism balloons.
How did we make the evangelism balloons?
It was SO easy! All we needed was:




Self sealing balloons (or regular balloons with some curling ribbon, but I got the self-sealing balloons on clearance in 2019, so that's what we used)
A small tank of helium
A box of plastic, zip-top bags (I used the long snack sized ones) – one per tract/balloon
As many fun tracts as you plan to pass out (I used a Kids $1 Million Dollar Bill)
Clear tape
A hole punch (mine was heart shaped and we just made do)
Step 1
Put one tract per zip top bag and seal.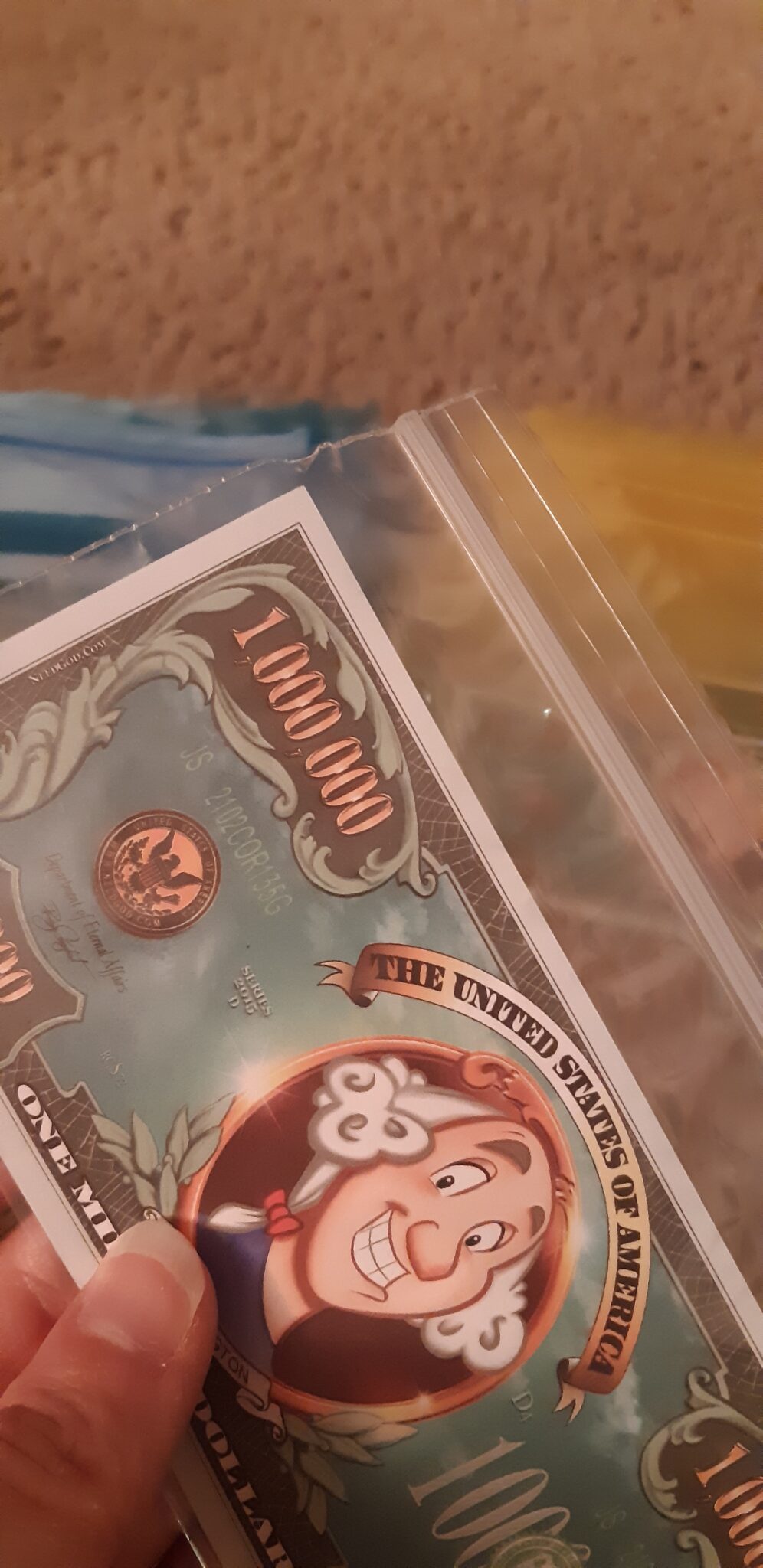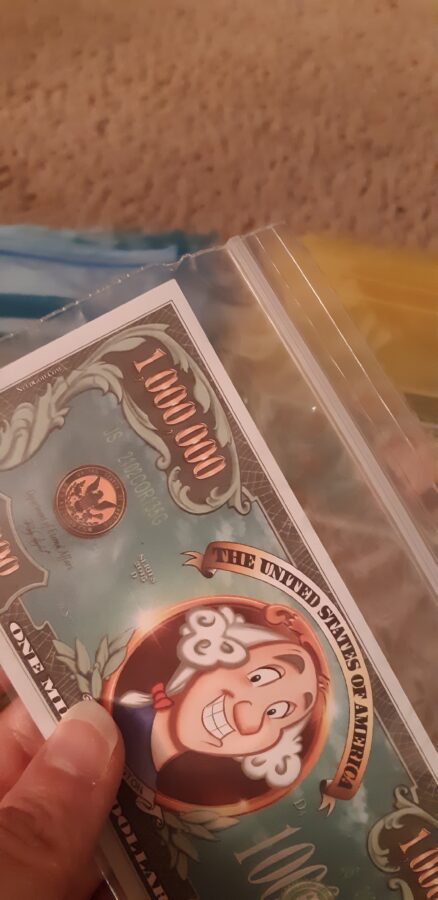 Step 2
Put tape on the upper left hand corner of the bags to reinforce the holes that will have the balloons tied on them. Then punch a hole through the reinforced corner of each bag.
Step 3
Fill the balloons with helium and tie the ribbons through the holes in each plastic, zip-top bag.


Step 4
Tie each balloon to highly populated areas (with an easily untied bow – like tying your shoe). Personally, we tied some at a nearby elementary school playground, a couple of parks, the cart returns at a couple of local grocery stores, and a bus stop shelter.



P.S. This type of party was also PERFECT for my introverted self! I liked it so well, that I repeated it for my birthday in 2021. I didn't have to clean my house, I was able to make the treats a week in advance, and the whole thing was wrapped up in an hour. It was so much fun with so little stress! My friends and family even brought new socks to donate to those in need as an additional gift to me. They're the best! 😊