Hi, I'm Missy from Graceful Little Honey Bee and today I am going to share with you my top ways to be a frugal camper.
Camping is a family-friendly low-cost option compared to renting a hotel or condo, but if you're not careful, it can become expensive. My family goes camping frequently and we even have our own RV/motorhome, so today I'm happy to share some things that I've learned along to way about how to go camping without busting your budget.
Keep Food Simple
Taking the time to choose frugal options when menu planning will save you money on the campsite. Some frugal ideas for breakfast include eggs, toast, homemade muffins, fruit, oatmeal, sausage links, and fried potatoes. Sandwiches are easy for lunch and hotdogs are a great option for dinner. Go here for more easy and delicious campfire recipes.
It's also great to have food packed for the journey to your destination, instead of paying super expensive costs at the rest stop service stations!
Hit the Thrift Store
Camping gear doesn't need to be complicated or expensive, but you will need to pack things like:
plates
cups
utensils
paper towels
Tupperware
a cooler
matches
knives
toilet paper
trash bags
first aid items
soap
Related: Thrift Store Shopping Tips
To save the most money, shop your own kitchen first and then check your local thrift store to see what other supplies you can find. When we first bought our RV, I saved a ton of money by buying almost everything I needed from these places.
Be Prepared
Make a list of everything you think you will need and then find a camping checklist like this one to fill in things you may have missed.
The number one rule for camping is to BE PREPARED. Most campgrounds have stores with supplies if you do forget something important, but when you're on a budget you don't want to pay for something that you already have at home.
Camp in the Off Season
Consider camping during slow times such as mid-week or during the colder months. Campgrounds normally offer discounted rates because they want to fill their campsites which means less crowds and more savings!
Compare Campground Prices
Most state park prices are the same within each state, but if you are wanting to stay at a public campground be sure to call ahead of time and compare rates at several campgrounds. You may even be able to negotiate a discount especially if you are staying for a long period of time or during the off-season. There are also several websites that list free or discounted camping areas, but the amenities and security may be questionable so be careful.
Become a Campground Host
One way to camp for free is to become a campground host. If you have the time and inclination, this might be a good option for you. Campground hosts normally stay at the campsite for an extended period of time (such as the whole camping season) in their own RV/Tent and are generally responsible for greeting guests, collecting money, solving guests problems, collecting fees, light maintenance, etc. In exchange for these duties, you get to camp and use their hook-ups for free.
Choose Free Entertainment
Depending on the campsite, there is normally a long list of activities that your family can participate in for free while camping including things like guided hikes, swimming, bonfires, fishing, biking, educational talks, etc. Some campgrounds charge additional fees to use equipment and swimming areas so make sure you know what is offered for free when you book your site so you can take advantage of it.
Travel in Groups
A good way to enjoy camping with limited funds is to consider going with a large group. With more people you can split the campground fees and food costs between each family and save money. Be sure to check with the campground to see if there is a limit on how many people can be at each campsite.
Use a Camping Journal
Don't forget to record those memories for you and your kids!
There's a lot to do in this 5-page journal. For each day your kids are there, print out a "My Day" sheet and record the memories.
There's a place for your kids to draw something they want to remember, write their own campfire story, and even a sheet to collect flowers and leaves and press them! How fun!!!
Be sure to print out one journal for each child. Make your own and compare journals.
Soak up every minute with this cute hands-on journal. Download and print out your camping journal PDF here.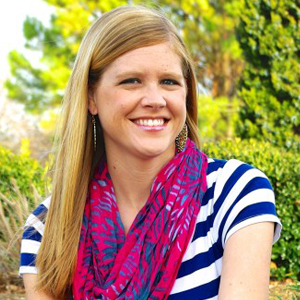 Missy is a stay-at-home mom of two who has a heart for encouraging women to live a simple and Godly life. She shares her frugal and simple living tips over at Graceful Little Honey Bee.