Guest Post by Sarah from Early Bird Mom.
I don't know about you, but I definitely have better things to do with my time than spend all day cleaning especially when working full time. Unfortunately cleaning house is a fact of life for families, especially those with little kids. Here are 6 easy ways to keep your house cleaner longer without cleaning more!
6 Easy Ways to Keep Your House Cleaner and Organized
Here's a list of things to keep your house clean:
Use large, dirt-catching door mats at every door
The doorways are your first defense for catching all the dirt the comes in from outside. Invest in large, heavy-duty door mats for each door. At our most used door, we even have one outside the door and one inside. These make such a difference at catching the dirt before it gets tracked across your carpets and floors.
Related: Organize Your Entire Life eBook and Planner
Keep the food and drinks in the kitchen
This may be a hard habit for some family members to develop, but if you insist that the food stays in the kitchen, you'll have fewer spills, crumbs, and sticky fingerprints to clean up in the rest of the house. (Bonus – if the snacking is confined to the kitchen, you might even find your family eats a bit less.)
Have a no-shoes policy in the house
We leave our shoes in our mudroom and most of the dirt with them. What about cold feet in the winter? Most of my family slips on Crocs to wear around the house. They keep us warm and toasty even while we're keeping our thermostat low to save on the electric bill and the house stays much cleaner, too.
Make it easy to put things away
Wall storage using hooks and baskets is especially convenient (and decorative too!).
Make it a habit to put things away
Make it a habit to put things away instead of just setting them down and causing clutter. It takes just seconds longer to put a dish in the dishwasher than it does to set it on the counter. Ditto for hanging up a bath towel or throwing clothing in a laundry basket. If these kinds of actions are automatic, you won't feel like you need to "pick up the house." Teach your kids to do this automatically, too.
Related:
Make sure your kids are pitching in
This one's a little sneaky – hey, all I said was that YOU didn't have to clean any more. Kids make lots of messes; it's only natural that they should learn to clean up those messes. Teach your kids how to clean up after themselves and it will save you oodles of time.
Smart strategies like these will help keep your house cleaner without any extra work, so you'll have more time for the more important things in life.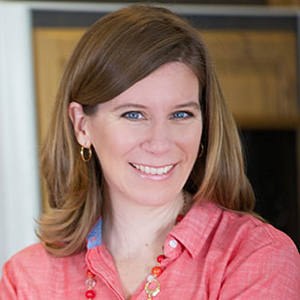 Sarah Mueller believes that outer order contributes to inner calm! She's a sometimes frazzled mom to 4 boys in PA, encourager to moms everywhere, and author of Step-by-Step Decluttering.