Not sure what to get dad for Father's Day?
It's not simple to shop for men, it's much harder! Their ideas, their taste, everything, it's all different. What women think is really sentimental and cool is not cool to them, and what they think is the most awesome thing in the world, we just don't 'get' it.
Thankfully, I had a friend put this list together for me or we would all still be stuck! lol. For all of you out there that just get stuck when it comes round Father's Day, here are 10 best Father's Day gifts under $30.
10 Best Father's Day Gifts Under $30
#1 – Hamilton Beach Breakfast Sandwich Maker – $24.00 (Reg. $29.99)
This one is, by far, the most popular item for men! Check out the perfect accompaniment paperback book, 150 Best Breakfast Sandwich Maker Recipes.
Forget the fast food drive-through. With the Hamilton Beach Breakfast Sandwich Maker, you can enjoy a hot, homemade breakfast sandwich in under 5 minutes. Simply place the ingredients inside, build the base of your sandwich in the bottom layer, place the egg on the cooking plate and close the lid. Slide the cooking plate out and your sandwich assembles itself. Open the lid and your hot breakfast sandwich is ready to eat. The included recipe book provides a variety of breakfast sandwich options, from the traditional egg, ham and cheese to the unique cheddar, apple, bacon and egg croissant sandwich.
#2 – DIY Men's Cologne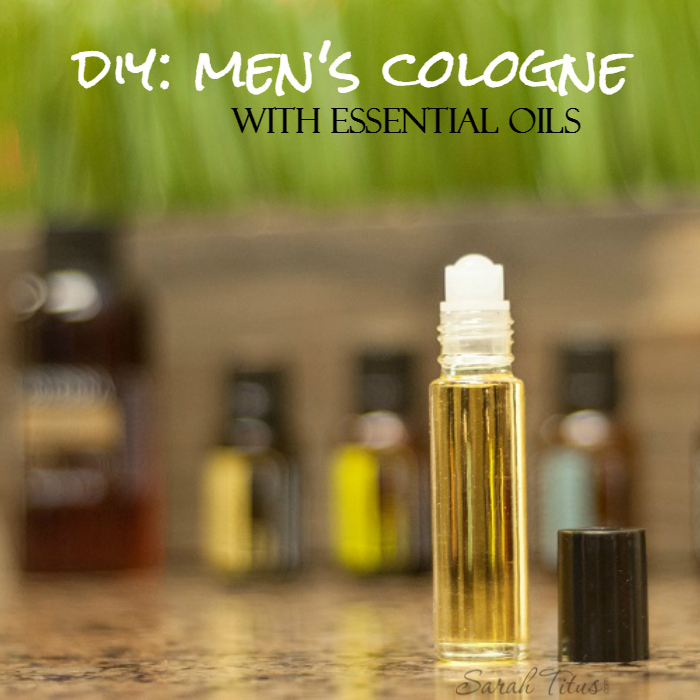 Homemade Cologne Recipe:
This recipe provides an "Earthy Spice" scent.
1/3 oz. roll-on vial (10 ml). You can purchase them here.
10 drops Clove essential oil
20 drops White Fir essential oil
40 drops Bergamot essential oil
5 drops Lemon essential oil
280 drops Fractionated Coconut Oil
Super easy and cost effective, and I'm sure he will love it!
#3 – Cuisinart 14-Piece Deluxe Stainless-Steel Grill Set – $29.95 (Reg. $49.99)
The Cuisinart 14-Piece Deluxe Grill Set includes all the tools to grill delicious BBQ and look good while doing it. This complete tool set includes the Chef's Spatula, the Grill Tongs, the Chef's Silicone Basting Brush, 4 Pairs of corn holders and the Steel Cleaning Brush with replacement head. All 13 items are neatly organized in the attractive aluminum case. This attractive set makes grilling, serving, cleaning, and storing your tools quick and easy. All tools are designed with sturdy, durable all stainless steel construction with the classic Cuisinart quality you know and love!
#4 – Stainless-Steel RFID Blocking Travel Wallet – $19.97 (Reg. $54.97)
Do you think you're safe against identity theft, with your wallet tucked under your arm, or in your back pocket? Think again. From a distance, anyone with the right equipment can read and steal whatever content they please. He can tell your name, address, nationality…you name it! So, one question remains: You lock your car, and your house — why not lock your personal data as well? A bad guy can walk by you with a RFID scanner, scan your credit cards, passport, anything with a bar code type RFID tag — and do so without you even knowing. Ten minutes later, he could have wiped your bank account clean. Or worse, max out your cards. But, no worries, you can prevent the scanning of this data by using the quality BRYK RFID Blocking Travel Wallet.
#5 – Black & Decker 4-Volt Max Gyro Screwdriver – $24.95 (Reg. $39.97)
The Black & Decker BDCS40G Gyro screwdriver is the world's first motion-activated screwdriver that controls variable speed and direction with gyroscopic technology. Its small, lightweight, easy-to-use design makes it ideal for everyday use. The Gyro has the perfect balance of power and versatility to handle all of your screwdriving needs, such as cabinet repairs, loose screws, and setting up toys. The 4-volt lithium-ion battery features up to an 18-month charge, giving the ability to store it in a drawer, a tools box, or a closet without the worry of having to charge it before use.
#6 – Emergency Survival Kit in a Sardine Can 2 Pack – $21.50 (Reg. $39.98)
The two pack of Whistle Creek's Survival Kit in a Sardine Can is a great gift idea for anyone who does one or more of the following: hiking, fishing, mountain biking, boating, camping, backpacking, four wheeling, rock climbing, snowshoeing, road trips, and more. One of each of the aforementioned items is included in each sardine can (brands may vary).25 survival items in a sardine can that is buoyant, crush proof, waterproof, air-tight, lightweight (2 ounces), and compact (4.3 x 3 x .9 inches). First aid items consist of instructions, acetaminophen, adhesive bandage, alcohol prep, and antibiotic ointment.Multifunctional items include duct tape, razor blade, wire clip, note paper, pencil, safety pin, and waterproof bag.Wilderness and food items include a compass, matches, whistle, signal mirror, fire starter cube, fish hook and line, chewing gum, candy, salt, and an energy nugget.Sardine can is intended to be opened in an emergency and can be used to boil water to brew tea sweetened with the sugar.
#7 – Fogless Shower Mirror with Squeegee – $29.95 (Reg. $39.95)
Amazon's #1 Reviewed Fogless Shower Mirror – Patented and Guaranteed Not to Fog in the Shower. Made of shatter proof high quality acrylic, the shower mirror adheres to virtually any wall surface with removable silicone adhesive that will not damage tiles or shower walls! The easily adjustable bracket accommodates multiple users and angles. Built-in shelf stores your razor, sponge or tweezers. The mirror conveniently detaches from the bracket so you can easily fill the reservoir before each use. A self-stored squeegee is included to wipe away excess water drops from the front of your mirror.
#8 – Abco Tech Water Resistant Wireless Bluetooth speaker with Suction Cup and Hands-Free Speakerphone – $24.97 (Reg. 39.99)
Compatible with any Bluetooth media player or phone – works great with apple iPhone 5 Siri, Android Devices and phones, Samsung S-Voice, Google. Music, Pandora and all other audio APPs on your android or iPhone. 2 Key features where updated 1: The battery was upgraded. 2: The phone volume is now leveled with the music volume. Auto Pairing Feature: Pairs your device with the Abco Tech speaker automatically when it is in range of the speaker. Run time: up to 15 hours. (If the unit has not been used for more than 5 days, please charge it before using). Convenient buttons for music and call control while in the shower, at the pool, or in the car!
#9 – Engravable Pocket Knife with 9 Tools – $10.44
FREE ENGRAVING. It makes a perfect give for any occasion such as graduation, birthday, going away present and many more. We will use Precision rotary machine to engrave the item, which is everlasting & great keepsake.
#10 – Callaway Executive Gift Set – $22.49 (Reg. $29.99)
The Callaway Executive Set is the perfect gift for any avid golfer and packs a lot of value into one box. This set features a premium stainless steel Travel Mug and other useful golf accessories to take to the course. The Executive Set also includes a highly durable, fleece lined 7″ X 7″ Valuables Pouch, Pro-Line Putt Align Tool, Odyssey Poker Chip Ball Marker, High Performance Tees and a 2-pack of Callaway Warbird Golf Balls.
What type of gifts do you get your dad for Fathers day? Especially the dads who have everything! Do you like giving personalised gifts?