Run a search on Google for blogging tips and you'll find a gazillion of them. Many of them teaching bad advice, yet others solely copying everyone else's work and passing it off as their own.
How do you find solid blogging advice online without getting scammed?
The truth is that it takes a while to learn and grow enough to be able to spot the fakes.
In this list, I've put together the best resources that I've personally come across and taken out all the guesswork for you! Does that mean this list is the end-all, know-all list? No. There are some programs I'm not aware of or haven't gone through, but these are the solid companies and programs that you can trust…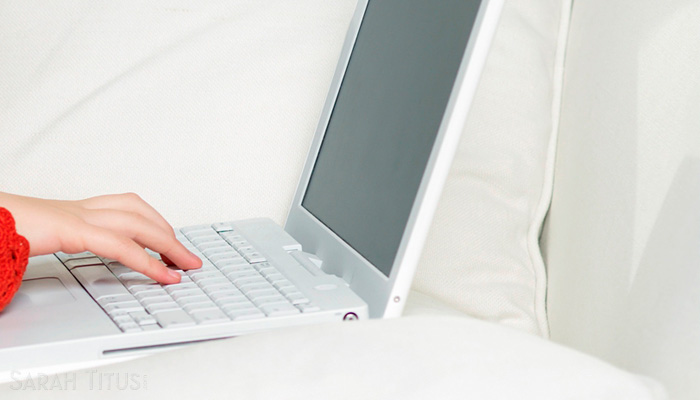 Blogging Resources
Hosting
I rarely ever like to say anything negative about a company. Usually I just keep my mouth zippered, but it IS my job to prevent you from making the same mistakes I did. With that said, I would not and can not encourage anyone to go through GoDaddy (they got me hacked when I first started blogging) or HostGator (had a lot of downtime issues, and bad customer support).
The two that I would recommend are:
BlueHost – Surprisingly, they are the sister company of HostGator, but it must be the good sister, because they are great! LOL.
If you go through BlueHost, this will get you a free WordPress.org account and you need WordPress.org if you want to blog for profit. If you'd like to learn more about the differences of WordPress.org to WordPress.com, here's a great article written on the subject.
Agathon Group – This is for bloggers who get 500,000 pageviews/month and higher as they need a higher capacity host. I was able to score a deal for you with them! If you enter in promo code: TITUS you will get $15 off your first month hosting service. They are the best company out there for bigger bloggers…AND they are a Christian based company with a high moral standard!
Plug Ins Worth Installing
Akismet – if you want to get rid of spam comments and don't want to go through CommentLuv for some reason, this is a great alternative
Heatmap for WordPress – this will show you exactly where readers are clicking, so that you can make decisions on layout, content, and so on.
Fancier Author Box – this is the one that shows who the author is and more information about them. Here's what mine looks like.
WP Super Cache – this will cache your pages and posts so that your site runs faster and smoother
Popup Ally – makes a popup for your newsletter
Jetpack – I'm a big fan of this plug in for the traffic stats, but be sure to manually go in and turn all the other stuff off. It's a huge website resource sucker
Design
Pixel Me Designs – Laura is FANtastic. She designs and codes my site and does regular maintenance for me. She is a real jewel, very professional, very knowledgable, and very respectful. She does a great job and really strives to please her clients. She is great at capturing what we want and putting it on our blogs.
Moritz Fine Design – I've never had the opportunity to have work done by Moritz, but most of my blogging friends have and really love her. I feel confident sharing her work and the times I have talked to her, she's been absolutely amazing.
Themes
Genesis – Genesis, in my opinion, is the must have blogging theme. It's SEO capabilities are bar none and I absolutely LOVE it.
Thesis – Thesis is the competitor of Genesis and is almost as good as Genesis, in my opinion. The theme has great SEO built into it as well, which is very important for a blogger.
Restored 316 – These child themes here are so pretty, and I've had their themes when I first started blogging and loved them. They were very easy to work with and out of the box ready.
Modern Blogger Pro – I loved this child theme when I had it and is something that I would recommend. Like Restored 316, it is very easy to work with and out of the box ready.
Top 10 Most Popular Themes for Genesis (you'll need Genesis as your parent theme and one child theme to design your website-unless you have it professional designed. These themes include Genesis in the price as a bundle if it says "+ Genesis Framework"):
Planning
2017 Editorial Calendars – these are great calendars. They don't suck up a lot of ink and there is plenty of writing space inside of the boxes. You can use them for homeschooling, meal planning, editorial calendars for your blog, just about anything. They are free to print.
The One Blog Planner You Need – of all the blogging planners I've come across, I personally love this one the best. It has all the sheets needed for what I want and helps keep me and my blog organized. I highly recommend it.
Creative Market – THE place to get THE best fonts and graphics for your blog posts at the best prices! Seriously, I am OB-sessed with this site!!! Want help picking out some pretty fonts? Check out this post I created, 37 Hand Drawn Cursive Fonts to Download Instantly.
Books & Training
How to Start a Blog The Easy Way – Starting a blog can be extremely difficult, especially if you're not a techy. In this video and screenshot tutorial, I've broken down all the steps to make it so easy, anyone can do it, even non-techy's like me!
How to Start a Money Making Blog – Have you ever thought about starting a blog? Did you know you can make good money blogging? If you have, read this post today and find out how to start a blog with step-by-step directions.
Only the Paranoid Survive – This book is one of the most common books housed in Pinterest's facilities where they have 400 employees. A seemingly small company, but a giant in the world of social media that is used to change, yet still survives and is booming. This book is recommended by employees of Pinterest to bloggers and entrepreneurs…what more could you ask for? 🙂
How to Blog for Profit Without Selling Your Soul by Ruth Soukup – Great book by a great author. Tons of information that is very helpful. Ruth is known for being very content-rich, so all of her work is high quality and worth the read.
ProBlogger: Secrets for Blogging Your Way to a Six-Figure Income by Darren Rowse – Fantastic book that I'm currently reading now and is awesome thus far.
Images
Canon Rebel T5i Camera – For picture taking. I have the Canon T4i and it is AMAZING. This is the newer model.
50mm Lens – My favorite lens for close ups and taking pictures of small items.
BigStockPhoto – I swear by this company; they are AH-mazing! No attribution needed!!! (Get 14 free when you sign up here!)
Deposit Photos – This is a great company used by many top bloggers. Quality photos and they have several different plans to meet your needs.
PicMonkey – PicMonkey is awesome for editing. I have the pro version and highly recommend it. It does just about everything.
Click Love Grow Photography Course – seriously a GREAT investment if you want to learn how to take professional pictures.
Table top fluorescent light – this one will take your pictures from meh to WOAHHHHH!
Swanky Prints on Etsy – for vinyl backdrops for your picturing needs. Especially helpful for things like recipes. I have like 7-8 of her backgrounds. They are all high quality material and look very realistic.
Garment Rack – I use this as it was more cost effective than purchasing a hundred dollar background holder. I simply lay my vinyl backdrops over it and adjust for the counter height to make pretty pictures. You can see a couple of the finished pictures here. All the pictures in that post were taken like that.
Wired Remote Switch for Camera – Works on just about every camera type and is awesome, so your pictures don't come out blurry!!!
Magnus Tripod – Works on just about every camera type. This is the tripod model I have and love it. Helps you get the perfect picture shot. I use this with the wired remote switch.
Ad Networks
Media.net – these are the blue bars ads I have on my site and is really good revenue. Their customer service is superb. Highly recommend them.
AdThrive – you must have 100,000 in page views per month before applying, but is totally worth waiting for. They take care of your ads for you and help you make more money.
Google AdSense – a great place to start with ads
Federated Media – this is a great company that many of the top bloggers are in. I have not personally been able to secure a spot yet (they are very picky to get on with them), but they are very good and I keep trying. I highly recommend them based on what other bloggers who are with them are telling me.
Martha's Circle – several of my blogging friends are with Martha's Circle. It is an ad network. I am not with this company, however, from all the positive feedback from friends, I have applied.
Affiliates
Amazon – of course, the affiliate giant. Definitely a great thing to put on your blog.
Share A Sale – I like this company, because I can apply to whatever company I want through their site. Then, it's easy enough to grab an affiliate link and plug it into the site. A few of my favorite companies that go through ShareASale: Gymboree, Julep, Zulily, StudioPress (Genesis and child themes).
PicMonkey – I loved their company, but they did not have an affiliate program, so I wrote them and asked for one. They said they would make one and I worked with them to beta test it all out. It's a great affiliate program and a great picture site to use.
eJunkie – a lot of my friends have their affiliate programs with eJunkie and I've been with them myself, both as a seller and affiliate for a while now. It's very easy to use their programs and super easy for affiliates to make money through them. Get a full list of tons of products on eJunkie that you can list on your site by grabbing my free eBook, Huge Affiliate Products Resource List for Lifestyle Bloggers.
Ebates – this is a fantastic company that I absolutely adore. EVERY time I shop online, I go through them and earn cash back on the purchases that I'm already making, and it REALLY adds up! If you click here, you can get a free $10 gift card (no strings attached; I promise!)
eBay – eBay has an affiliate program as well and it's pretty good. If you can't find something on Amazon or want to do price comparison's, this is a great option for you.
ShopHer – this is a great company. They have lots of different affiliate links you can choose from and find the one that fits best with your brand. It's kind of similar to ShareASale.
Grove Collaborative – one of my favorite affiliate programs. Each time you refer someone to their site, not only do they get $10 off their $20 order, but you earn $10 credit for their products. I never pay for household products because I always have enough in sales, which makes it super nice, especially since their products are such high quality.
Zaycon Fresh – another one of my favorite affiliate programs. You earn $1 for each person who places an order. Just like ePantry, you do not need to be a blogger to use this referral system. Simply tell your friends and have them go through your link. You can send your friends the link by email. It's super simple and very effective. You use the money you earn on products with their company, which their products are, of course, amazing!
Sponsored Posts Companies
Of all the companies that I've ever signed up with, these are the ones that pay the best and have the best brands to work for…
Izea – I never got too far in with Izea. I've done a couple posts and it's pretty standard stuff. A few of my friends make killer money with them. Definitely worth your time.
Pollinate – this is another great company. Every time that I've worked with them, I've had pleasant experiences and unlike Izea, the rules and guidelines are a bit more relaxed, so it's easier to complete the task.
Tap Influence – this is a great sponsored post company to sign up with. They have a lot of great opportunities.
Clever Girls Collective – I enjoy working with this company above all other sponsored posts companies because they really make things very simple. There's not a ton of hoops to jump through. Everything is pretty straightforward and they often have great Facebook posts that I enjoy doing as the projects are always FUN, so it's doesn't feel like "work."
Social Media Schedulers
Please note that you do want to schedule everything manually with Facebook. Manual pinning is also best for Pinterest, but I also use ViralTag (click here to get a $15 credit when you join). I've tried almost every Pinning scheduler and this one does well for my stats and helps people stay on my site longer.
Newsletter Services
Madmimi – my favorite and the cheapest
Aweber – this is a pretty popular newsletter service. I've never used their services, but many of my friends have them and love them.
Mailchimp – this is another pretty popular newsletter service. I've never used their services, but many of my friends have them and love them.