My blog opened up to the world on December 23, 2013 and since then, I've been featured by some really awesome companies. You can check out the features below. If you're looking for where I've been featured specifically for Million Dollar Shop®, you can see that information here.
Features:
• Rachael Ray
One day out of the blue, the associate producer of CBS contacted me to see if I was interested in being on Rachael Ray. I've followed Rachael Ray for years, since she was just starting out, so at first, I thought it must be some sort of counterfeit person or joke or something. CBS contacted me a second time, this time on Facebook, and I saw that it was real.
I shot video's for an entire week (totally a perfectionist) and they chose the video below that they liked the best and featured it live on Rachael Ray. It was pretty cool and I'm really honored out of all the great blogs online, they chose mine to feature.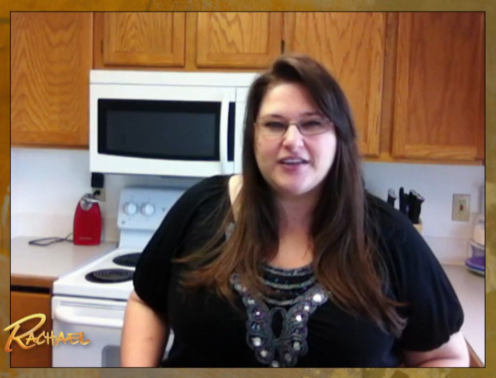 • Huffpost
I was able to share all about being an entrepreneur and advice to other moms in their article, Mommy Blogger to Mompreneur: 10 Inspiring Women Prove To The Doubters That It Can Be Done. Scroll to #10 to see. 🙂
• Groupon
I was so honored when my blog was featured as "Blog of the Week" on groupon.com.
• Feedspot
Feedspot featured me in their post as one of their Top 60 Work From Home Blogs And Websites To Follow in 2020, see #17.
• Parents.com
My story was featured in their article, How To Afford A Baby As A Single Parent.
I was guest posted on their site in my article, 10 No Brainer Ways To Save Money, where I talked about different money-saving tips.
• Brit.Co
My homemade lavender dry shampoo recipe was featured on brit.co in this beauty/skincare post, 18 DIY Floral Skincare Hacks to Keep You Smelling Fresh, see #12.
• Wisebread
In their post, 10 Tricks To Get You Drinking More Water, they featured my sweet watermelon water recipe. It's #6.
• Money Saving Mom
I was fortunate enough to write FOUR guest posts for Crystal from Money Saving Mom:
• Consumer Health Digest
Consumer Health Digest reached out to me for a feature in their staying healthy and hydrated round-up post, Experts' Roundup – How To Stay Healthy And Hydrated This Summer. I shared some important tips on dehydration and some solutions to help!
• Ultimate Bundles
The Utlimate Bundles team featured me in their eBook titled, How 40+ Professional Bloggers Grew Their Highly Successful Blogs. Pages 14 & 58 for reference!
• Create And Go
I was featured by surprise in an article by Lauren and Alex, Top 21 Highest Paid Bloggers $100,000+/Month. Click #19 for reference! This was a great honor for me. I don't really look around at what others are making income wise, so it was a little surprising to me to realize that according to their list, I'm tied for second place along with my favorite blogger of all time, Melyssa Griffin. She's seriously amazing guys! This was surreal. I'm just over here doing my thang and to be featured like this was super cool. <3
• Kids Activities Blog
My editable monthly calendars were featured in a guest post by Liz (Love & Marriage) on Kids Activities Blog here, 10 Gorgeous Free Printables To Get You Organized.
I also wrote a couple guest posts for Holly titled, 6 Great Ways To Save On Kids Activities and 6 Tips For Organizing Your Kids School Work.
• Parenting.com
I was featured on parenting.com in their article, Single Stay-At-Home Mom Shares How She Lives Richly On One Income.
• Go Daddy
Sara Clarke wrote a post for Go Daddy and featured my brand, Million Dollar Shop®, in the post, 20 Online Business Ideas to Try In 2020.
• BuzzFeed
Buzzfeed featured my tip on using essential oils to stop bleeding in their article, 33 Genius Hacks Guaranteed To Make A Parent's Job Easier, see #13.
• The Work At Home Wife
I wrote a guest post on what and how I sold on ebay in this post, 7 Tips To Making A Living On Ebay.
• Tip Hero
Tip Hero featured my Rachel Ray interview on family frugal fun in this post, Playing This Game Can Save You $125 A Month In Groceries.
• How Does She
These wonderful ladies allowed me to write a guest post on different money saving solutions titled, Creative Ways To Save Money At Home.
• The Savvy Couple
I was so very blessed and fortunate to coach this wonderful couple. They was featured as one of the top 6 best free stock photo sites in their post, 15 Of The Best Stock Photo Sites Every Blogger Should Be Using.
• Your Modern Family
I wrote a guest post for Becky in this post, Saving Money In The Kitchen.
• MSN
MSN picked up a post from Love Property where I was featured for my printables and featured me on their site. 🙂
• Lauren Kinghorn
Lauren featured me on her list of mom bloggers making monthly income in her post, 7 Top Mom Blogger Income Reports. See #2.
• Smart School House
I wrote about some great tips to making school work fun for your kids in this guest post for Kelly, Making Learning Fun.
• Nicole Stone
Nicole featured me in her post, 5 Bloggers Who Make Over 5 Figure Incomes A Month.
• Easy Blog Emily
Emily asked the question, "How do you make money blogging?" and featured my response in her post, How These Bloggers Make $1000+ A Month.
• Family Today
Family Today featured a self-care article written by me called, What Does Your Spending Say About You?
• Podia
My store was featured in an article on Podia, The 5 Fundamentals Of Great Online Course Branding, scroll down to #2.
• Frugal Fanatic
I wrote a guest post for Addi on 8 Ways Being Organized Saves You Money.
• Personal Income
They featured me as one of their top finance influencers in their article titled, Top Personal Finance Influencers You Should Follow In 2016.
• A Mess Free Life
Maureen featured my top "getting out of debt advice" in her post, Top Personal Finance Experts Reveal Their #1 Stay Out Of Debt Advice.
• Jessi Fearon
I was fortunate to be able to write about saving money in this guest post, How To Save More Money Than What You Usually Save.
• Sparkles Of Sunshines
My calendar printables were featured in her post, 50 Free Printable 2018 Calendars You Can Snag (#14).
• Smart Pennies
They featured me and asked me this question, "Looking back knowing what you know now, what is one thing you wish you had done differently to grow and monetize your blog?" This is the article, Top Bloggers Reveal How To Make MONEY Blogging: 21 Bloggers Income Reports; you can scroll to #1.
• This Crafty Home
My story was shared in her post, How One Mom Went From Homeless To Making Millions Online.
• Frugal Living Mom
I was blessed to be able to write a guest post, Could Changing Your Mind Set Save You Money? on Frugal Living Mom.
• Christian Marriage Adventures
I wrote a guest post called, How To Be A Serving Wife, for this wonderful couple.
• Jessica Autumn
I was featured as a high profile blogger in Jessica's post titled, 9 High Profile Bloggers That Give The Best Blogging Advice.
• Living Tickled
Charlie featured me as one of the top 8 bloggers to help reach your goals in her post, 8 Bloggers And Blogs To Help You Grow Your Blog. Scroll down to #7!
• Blessed Transgressions
She featured my blog and some blogging tips on her site.
• Mess To Blessed
Tori featured me on getting organized and my printables in her post, The Best Of Organizing.
• Breakthrough Homeschooling
Pat of Breakthrough Homeschooling wrote a review on a previous product of mine, How To Become Financially Free.
• Focus And Grow Rich
Andy featured me in his bloggers earning more than $100,000 a month in his post, Blog Income – 104 Bloggers Reveal Their Income Reports (#3).
• For Mommies By Mommy
I was featured in her post, 20+ Best Blogging Courses To Help You Start Blogging For Money.
• Grow To Retire
I was featured in their March 2018 Blog Income Roundup post.
• Side Hustle Inspiration
My blog income report was featured on Michael's blog post, 10 Bloggers Who Make More than $10,000 a Month – Blogging Income Reports. See #6.
• Happily Ever Uncluttered
I was asked how to get organized when overwhelmed and featured in this post, 17 Experts Reveal How To Get Organized.
• Tipsaholic
One of my DIY essential oil gifts recipe was featured on tipsaholic in this article, 25 DIY Gifts To Make With Essential Oils.
• Sallie Borrink
Sallie featured me in her post about Pinterest strategies titled, Increasing Your Pinterest Reach By Deleting Pins.
Interviews:
• CHVN 95.1 FM Christian Radio Station
They found me through this article, 7 Tips to Organizing With a Messy Family, and interviewed me on their radio station.
• Pureflix
I was SO excited to have Pureflix reach out to me for an interview. You can read it here in this article, Expert Interview: Sarah Titus On Letting Your Faith Guide You.
• Making Sense of Cents
Michelle reached out to me and interviewed me for her post, How Sarah Earns $5,000,000 A Year With Shopify.
• Top 10.com
Top 10 did a feature post, Financial Freedom is Heading Your Way: These Experts Can Show You How, and featured me (under #2).
• The Work At Home Woman
Holly interviewed me on my blogging journey for her post, How This Single Mom Blogged Her Way To Seven Figures.
• The Savvy Couple
I shared one of the biggest lessons I learned in blogging on their post titled, 19 Full-Time Bloggers Share Their Worst Blogging Mistakes.
• Kristie Hill
Kristie reached out to interview me for her Power Pinners Series on how I used Pinterest for my blog in her post, How Sarah From SarahTitus.com Uses Pinterest For Her Blog.
• Drew Duboff
I was interviewed by Drew Duboff for his Scaling Success Stories series. You can read the interview in his post titled, Sarah Titus: From Homeless To $3,000,000 Selling Printables.
• Emma Lee Bates
After purchasing the Honest Bloggers Bundle (turned into a course; now here), Emma reached out to ask me some questions about balancing business and family in her post, Building A Home Based Business With Sarah Titus.
• Empowered Single Moms
Tamara, the creator of Empowered Single Moms interviewed me for her post, From Crazy Inspiration To 57K Per Month.
• No Plate Like Home
Joanne reached out to me for an interview in her post, Interview with Sarah Titus Pro Blogger.
• Why Not Mom
Tonia interviewed me about my blogging journey in her post, How A Single Mom Went From Homelessness To Building A Million Dollar Startup.
• Docurated
They interviewed me about content curation for their article, 31 Content Marketing Experts Share Their #1 Tips And Best Practices For Effective Content Curation.