Welcome to the Travel Binder printables series! If you're an organization freak like me who just loves having everything all nice and tidy in one spot, this travel planning binder set is for you!
It will organize your vacation in an incredible way, making sure that you can spend time focusing on what you're vacationing for: FUN! There's also a great selection of travel printables for kids included!
There are different sizes of spines to fit whatever binder size you have on hand…no need to go out and buy another binder. Just use one you already have and you're good to go.
If you do need a binder, here are the appropriate ones on Amazon:

What's included in the
Travel Binder
…
Travel Binder Covers
Spines
Travel Budget
Travel Journal
Travel Information
Hotel Information
Daily Travel Itinerary Planner
Destination Ideas
Vacation Bucket List
Attractions
Packing List
Daily Wardrobe Planner
Packing List – Kids
Super Maze Travel Game
Alphabet Game Travel Game
Word Search Travel Game
Tic-Tac-Toe Travel Game
My Favorite Pages
It's kind of hard to choose my favorite pages of these travel printables because they are all very helpful, but I do have a few favs. 🙂
This Travel Budget printable is a must! Going on vacation can definitely be a budget-breaker for sure! Track your meals, groceries, drinks, before trip spending and during trip spending on this much needed printable!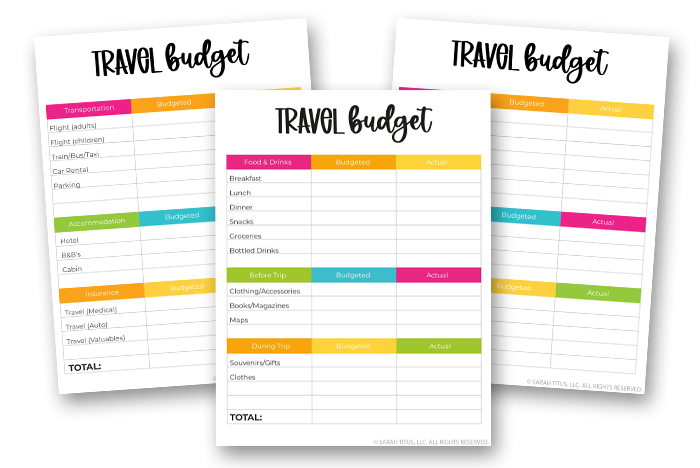 This Daily Wardrobe Planner will help you plan your travel outfits in advance. Print out a copy for each person going on vacation!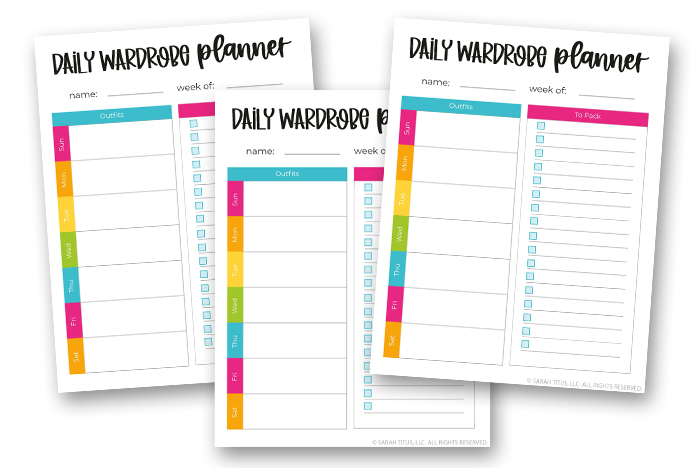 This Hotel Information printable is a great way to track all your hotel information. Leave a copy behind so family and friends back home have a way to get a hold of you if need be!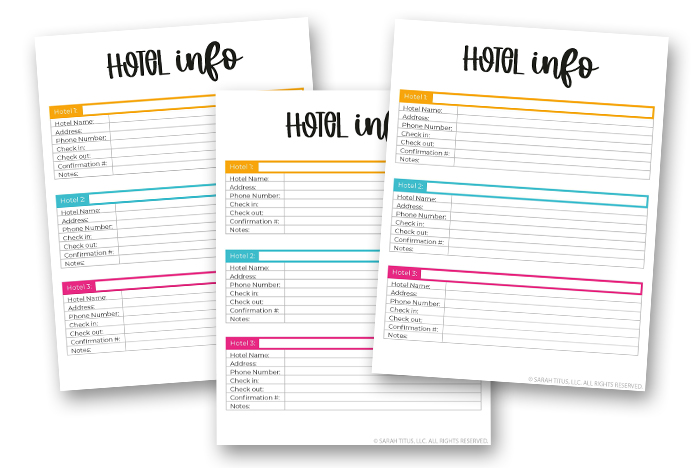 This Packing List printable is PERFECT! It lists everything you need to pack! Clothing, toiletries, medicine, leisure items, accessories, and miscellaneous items. Yes, it has a check-off box too!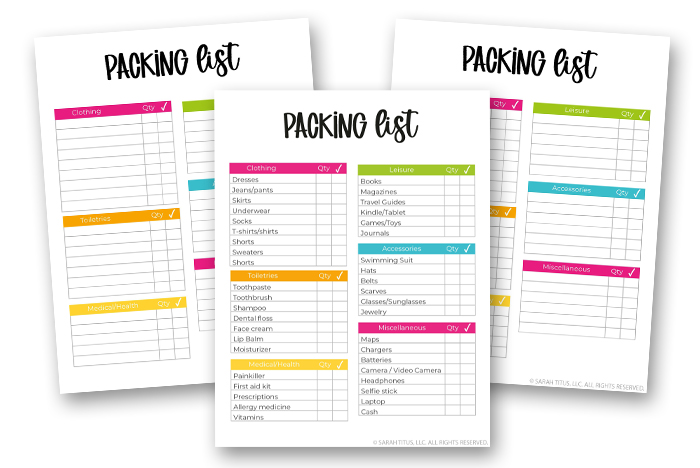 Traveling with kids? I have you covered with these travel binder ideas! Here are a few Kid Activities printables to keep them occupied for bit.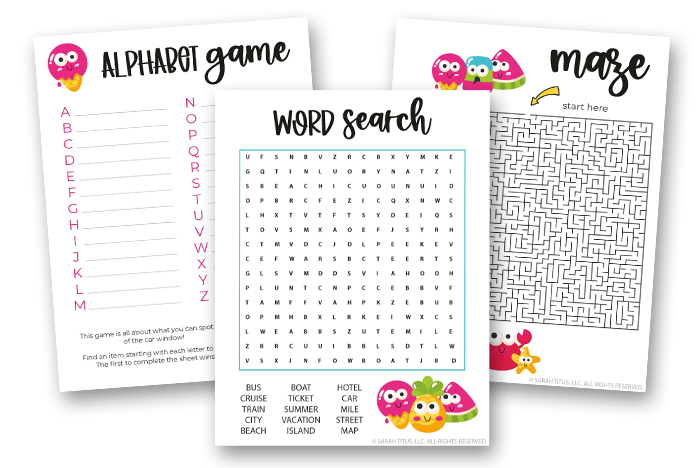 See what others are saying about the binder…