Hi, I'm Missy from Graceful Little Honey Bee and today I'm going to share with you how to get your kids outside and not on media.
It's no secret that kids are spending a lot more time inside watching screens than outside playing and exploring. In fact, the average American child spends 5-8 hours in front of a screen each day and less than 1 hour outside.
Screens can play a positive role in your child's day, but it's important to set boundaries and not forget the many positive effects that nature has on children and adults alike.
Did you know that spending time in nature can lower your cancer risk, give you stronger bones, improve your eyesight, lower your risk of depression, improve social and problem solving skills and even lengthen your lifespan? That's an impressive list if you ask me. So here are my top tips for how to get your kids outside and not on media.
How to Get Your Kids Outside and Not On Media
Limit Screen Time
A great way to get your kids outside is to limit their screen time each day. When limits are set for screens, children will be forced to look for other things to do and going outside will instantly become more appealing.
Provide the Right Clothing and Gear
There is nothing more miserable than being cold, wet, or hot because of your clothing. This is a no brainer, but dress kids light in the summer and warmly in the winter. Also, make sure they have appropriate items for each activity such as hiking boots, bug spray, and water/snacks when hiking. Providing the right gear will make them confident about the activity and give them a more positive experience.
Set a Good Example
When your kids see you outside enjoying yourself, then they will want to do the same. Doing things like gardening, taking walks, or simply sitting down enjoying the view, will send a message to your kids that being outside is an enjoyable and happy place to be.
Invite Friends
Another great way to encourage outdoor play is to involve your children's friends. Host a campout in the backyard or a playdate at the park. Take them on a picnic or walk around the block. Whatever you do keep it light and fun with no pressure involved.
Make it a Priority
Between school, screens, and extra activities, kids barely have any free time left, so to get kids outside you're going to have to make it a habit and a priority. I try to take my kids out right after lunch and then again right after nap on a daily basis. In the wintertime I try to take them out at least once a day if it's not too cold. If your kids are school aged, then it might be a good idea to let them run around outside right when they get home everyday so they can have a break and let off some steam.
Related Posts:
Garden
Give your kids an area of the garden or yard where they can do whatever they want. Give them seeds to plant and let them do as they please. You could also offer things like rocks, pinecones, small toys, etc. for them to decorate and play with in their garden area. A shaded place to sit would also be welcomed.
Go on Family Adventures
Your kids probably won't remember what they got for Christmas from year to year, but they will remember the time that you spent with them. Why not plan a few family adventures in the great outdoors that they will never forget? Turn your phone off and…
go on a hike
have a picnic
go camping
go canoeing
play a sport
go horseback riding
take a walk or
go to the park
Whatever it is, your kids are bound to enjoy it, because you are with them and giving them your full attention.
Make a Nature Journal
It doesn't have to be complicated. Buy a blank notebook and encourage your kids to draw what they see outside recording any notes that they might have. Encourage them to press flowers or leaves in the pages and buy them some nature stickers to decorate it.
Go on a Nature Scavenger Hunt
Make a list of outdoors items such as a rock, leaf, acorn, pine cone, etc. that your kids can find in the yard and take them on a scavenger hunt. Even better, split family or friends into two teams and give a prize to the team that completes the list first. Here's a free printable you can download for some more ideas.
Teach Them about Nature
Children are endlessly curious, so why not feed their curiosity with facts about nature? Check out books from the library about nature and encourage them to look through them. You can also check out my post, How to Get Books for Cheap or Free here. Another idea is to watch movies with them that focus on adventures in the great outdoors such as Pocahontas or Huckleberry Finn. Talk to them about the many wonders of our natural world and let them tell you their observations in return. Ask them what their favorite animal is and encourage them to find out more.
Let them Get Dirty and Take Risks
The great outdoors is a wild, wonderful place where kids should be allowed to take appropriate risks and not have to worry about getting hurt or dirty. Let them live a little by jumping in mud puddles, climbing trees, and putting frogs in their pockets. After all, you probably did the exact same things as a child and you are a better adult for it.
If you'd like more ideas on learning from nature, be sure to follow my board Nature-Based Learning on Pinterest for more inspiration.
Top 10 outdoor places kids love to visit:
Petting Zoo
Ice cream Factory
Zoo
State Park
Beach
Sports Stadium
Nature Center
Aquarium
Museum
Train Rides Park
Other fun outdoor activities your children can do…
• Have a picnic
• Make cardboard box cars
• Make a fort in the backyard
• Make big dice out of cardboard boxes and roll them around with different activities on each side
• Put together a giant puzzle
• Ride bikes
• Look at the stars
• Blow bubbles
• Visit a garden
• Play hide and seek
• Make a rock collection (color them, name them, etc.)
• Hula Hoop
• Have a water gun or water balloon fight
• Make your own miniature garden
• Run through the sprinkles; play in the rain or snow
• Use sidewalk chalk to draw on the sidewalks
• Have an outdoor tea party
• Jump on a trampoline
• Pick flowers
• Catch lizards and frogs
• Catch a bug and learn how it survives (what it eats, where it lives, etc.)
• Play I-Spy
• Race matchbox cars or other toys
• Teach your dog a trick
• Draw caricatures of each other on the cement
• Make a scavenger hunt
• Play an outdoors game, like tennis, baseball, volleyball, or basketball
Cheap outdoor equipment to keep your kids entertained…
Left-over cardboard boxes
Airstrike catapult (this is REALLY cool!)
Sidewalk chalk (can't have outdoor fun without sidewalk chalk)
Kids gardening set (kids LOVE gardening and playing in the dirt)
Rocket balloons with pump (this would be a lot of fun. Takes water balloon fight to a whole new level!)
Fun Air Scoop Ball (kinda like baseball. This would be great for younger kids)
Bug catcher playset (great for any child who loves to catch and watch bugs)
Football, Basketball, Soccer Ball Set (this 3 ball set is only $11.09!)
Velcro Ball and Catch Game (have you ever played this as a kid; so much fun!)
Remote Control Car (get them on Craigslist or in a thrift store because they are way expensive online)
Crayola Sidewalk Paint (because what kid doesn't love to color–or make a mess, not sure which. LOL. Make your own; get the recipe here)
Matchbox cars (these would be fun to race; make a track outside or an obstacle course)
Giant puzzle (this would be fun, but wouldn't it be cool if your kids made their OWN puzzles!!!)
Picnic set (this would be cheapest to find at Ross, Big Lots, or Tuesday Morning)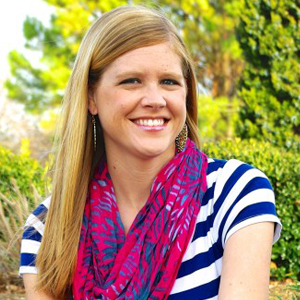 Missy is a stay-at-home mom of two who has a heart for encouraging women to live a simple and Godly life. She shares her frugal and simple living tips over at Graceful Little Honey Bee.