These show you care lunch box notes are PERFECT to put in your kids lunch boxes from time to time…and guess what?!
There's even a Happy Birthday note in there too!
I've totally got you covered with these lunch box notes ideas!!!
Show You Care Lunch Box Notes
My daughter….ahhhh, my daughter. <3 She has a sweet heart. She just LOVES making me things.
She knows how much I love her coupons (free hugs, free kisses, free back rubs), so she's always making them for me. Always creatively coming up with ideas and leaving notes for me all over the house…I've trained her well! 🙂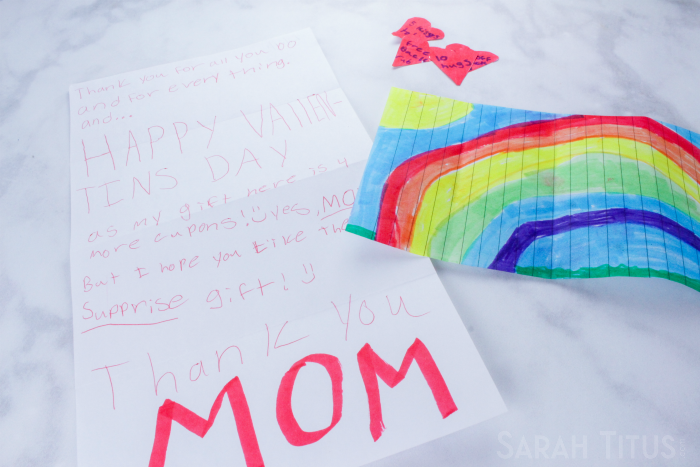 I like to make little notes for my kids too!
Sometimes I'll leave them on their dressers, tape them to their mirrors, or even put them in their lunch boxes. Anywhere they will see them and feel special and loved!
I think they turned out really cute and I'm super excited to share them with you for YOUR kids!
The pink monster with the green bow is my favorite. Seriously, she's ADORABLE! Which one do you like best?
There's two sheets of lunch box notes free printables here and plenty of options! I like to print them on card stock (this is the exact pack I buy; it's super cheap but well made).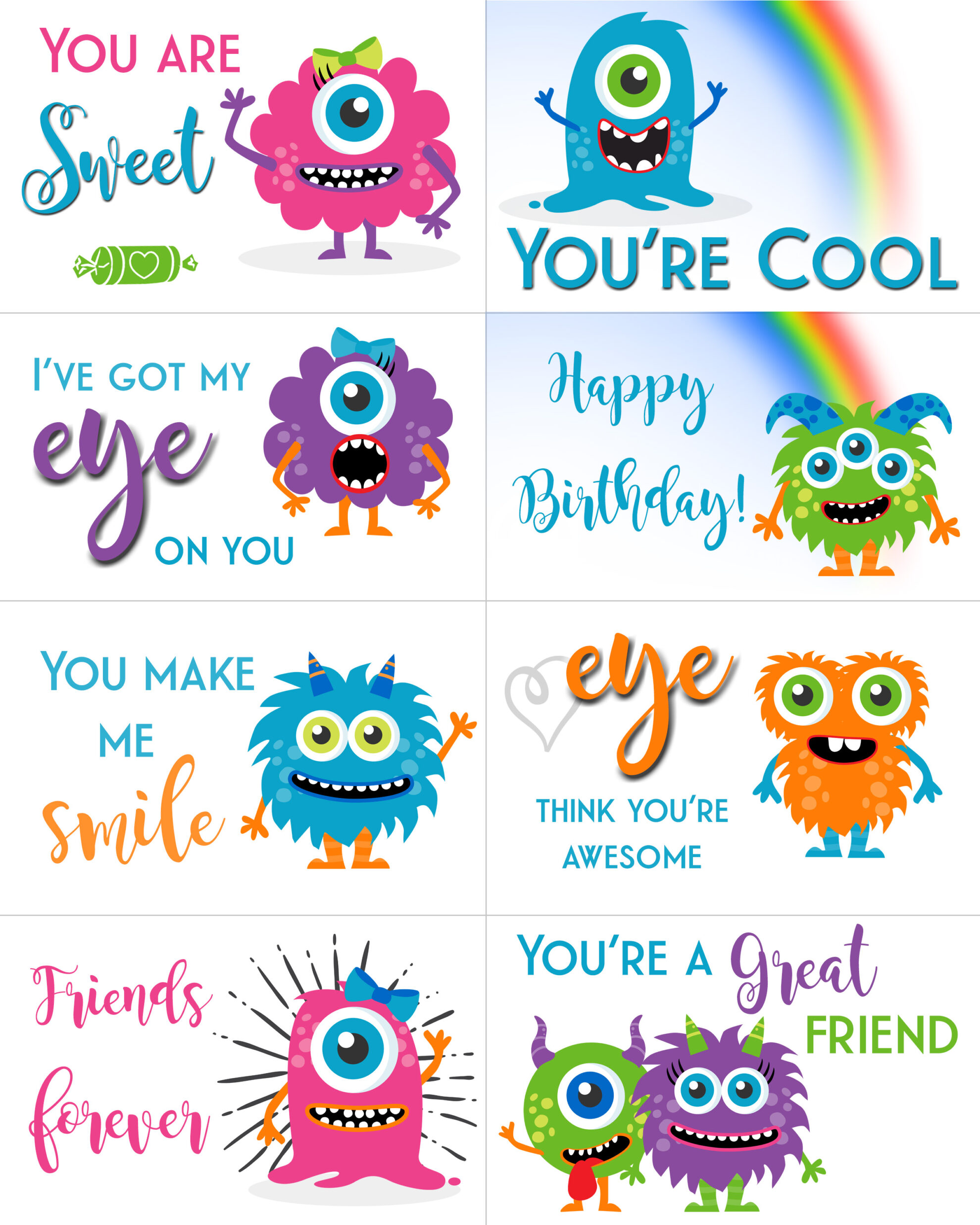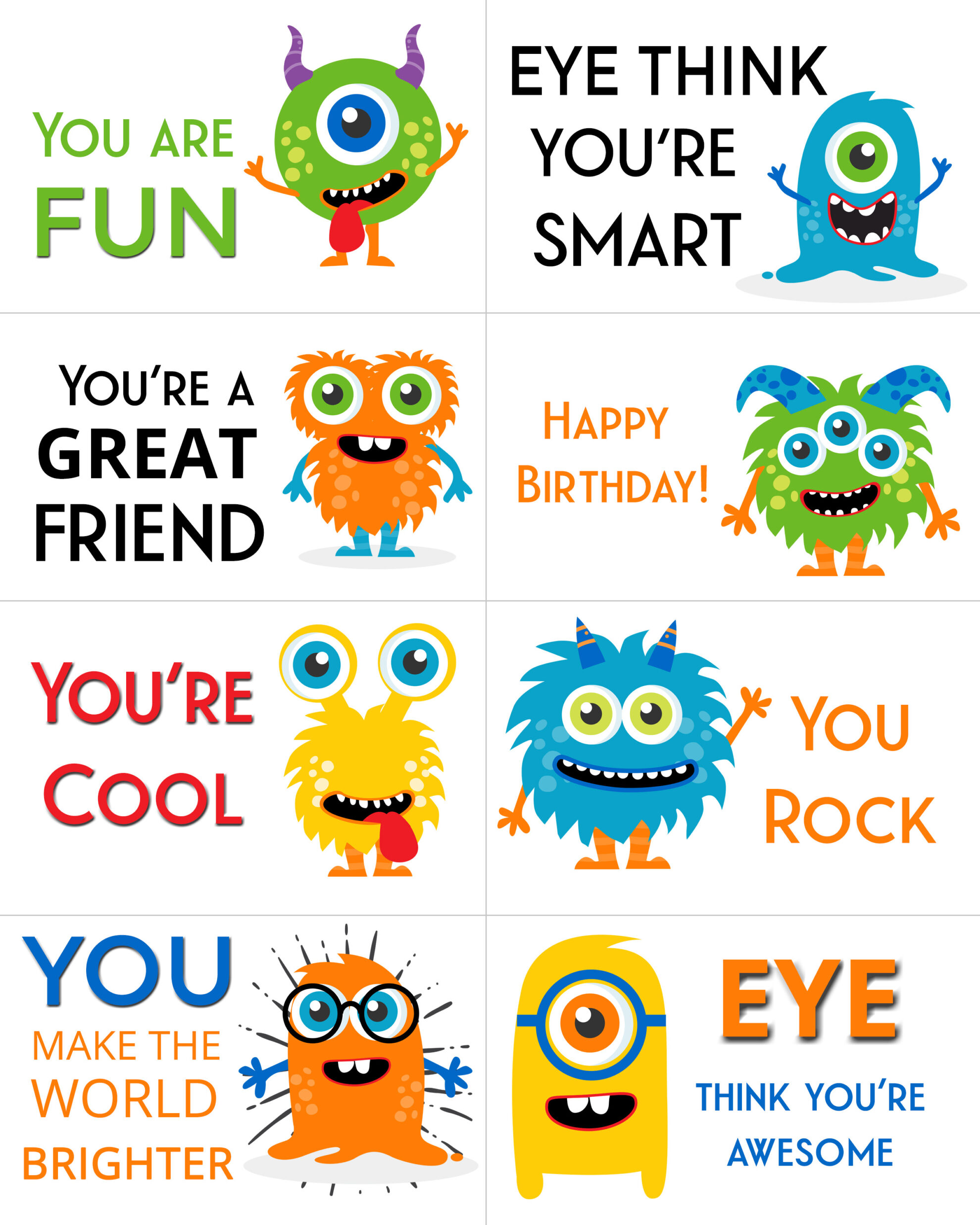 Download the lunch box notes for girls sheet here and the lunch box notes for boys sheet here.
After you print them, simply use scissors or a paper cutter to cut them.