Have you ever sat there at your desk, sitting in your computer chair as a beginner blogger and look at the total amount of what top bloggers make and suddenly your jaw drops.
Wait…what the HECK?! They make THAT much?!
HOW?
WHY?
What do they even SPEND it on?
Oh, if I had that much money, I'd put it to good use.
I'd really do great things with a blogger salary like that.
I wonder why THEY make so much and I don't.
If you've never thought that to yourself, you are surely better than me….because I certainly have.
What exactly DO rich bloggers spend their money on?
Well, while I can't tell you what everyone ELSE spends their money on, b/c I feel like it's a completely personal thing to each individual, I definitely CAN tell you how I spend MY money.
I currently make $2,470,000 on Shopify alone. This does not include any income and profit from this blog. It does not include any income from sales on ebay. It doesn't include any misc. income or even coaching income. That is just solely my Shopify store income.
It's a pretty penny, I tell you what. I'm an incredibly blessed single mom that can prove that while humans can abandon us, GOD never does!!!
But HOW I spend my money, I think you'll be surprised.
And today, I'm getting into the nitty gritty of where it goes and what I do with it.
So pull up your chair and get ready, b/c I have no doubt, this will be mind-blowing. 🙂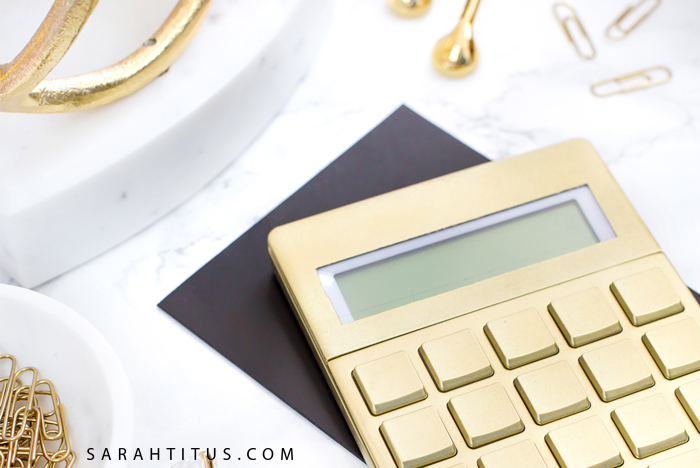 What Do Rich Bloggers Spend Their Money On?
The first thing I do when I look at my income each month is to know that this is NOT MY MONEY.
Listen, I am a steward of God. HE alone chooses to give me a little or a lot, based on what I can handle. Over the past 10 years, since being homeless, I've learned to manage money well and the more I manage it well, the more He gives. This is not to say I'm perfect at it. There have been months where I've forgotten to pay my tithes for example, and I have to go back and pay them.
I also spent WAY too much on groceries last month. $300 more than I usually spend and so, for the next few months, I need to make up that money! I don't just write it off. No. I make it up. My goal is to make up $100 each month for the next three months to get back on track. Only by God's grace will I be able to. Groceries definitely seem to be my weak spot. 🙁
I'm definitely not perfect at bills. I struggle and I fail even to this day sometimes. I just have to keep getting back up and trying my best to spend the money God gives me wisely.
My current monthly PERSONAL bills look like this:
Gas (car) – $15
Tithes – not saying…sorry.
Electricity/Gas – $88
Water – $33
Garbage/Sewer – $44
Internet/Phone – $82
iPhone (Cricket) – $35
Satellite TV (Dish Network) – $94
Home Security System (I paid cash/no contract) – $20
Zyto Scanner – $50
Mortgage/Insurance/Taxes – $1,980
Car Insurance (Allstate; I pay cash every 6 months to save money) – $69
Lawn Mowers (summer months only) – $80
Groceries – $600
Essential oils – free for my network marketing efforts before I started blogging
Household supplies (paper products, dish soap, hand soap, zipper bags, etc.) – free through Grove Collaborative affiliate program
If you want to compare my personal bills to when I was living well-off on $18k/year, here's those expenses:
Rent: $800
Tithes – not saying…sorry.
Gas: $25
Power/Gas: $110
Water: $60
Garbage/Sewer: $60
Car insurance/Renters insurance: $55
iPhone: $30
Satellite TV: $65
Groceries: $250
The differences are very little really. You can see that I bought a house as I have mortgage, water bill, lawn mowing, stuff like that.
Groceries were cheaper back then as I tended to eat a lot less healthy (think: canned foods). Now, I like to eat organic and healthier foods, which is more spendy. Also, my kids were littler back then and didn't eat as much (my 10 year old son…seriously! Shoot me! He eats more than ME, yet never gets fat!)
Satellite TV has gone up a bit since then. I'm thinking about signing with another company as I'm not on a contract and get that bill lower.
That's basically it. I still don't have a car payment. I paid cash for my car about 3 years ago. A beautiful Honda CR-V because it snows here.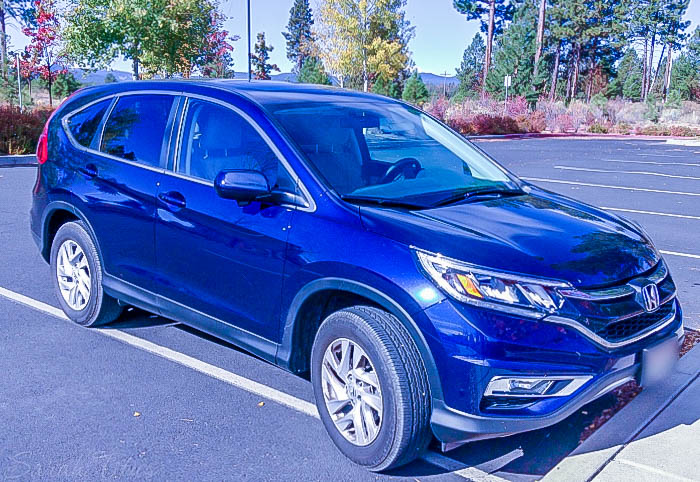 My personal living expenses hasn't really changed at all, except for the fact I bought my dream house and with that comes a few extra bills.
My living expenses BEFORE came to (not including tithes): $1,495/month
My living expenses NOW come to (not including tithes): $3,190/month
One thing to note is that I DO NOT have health insurance. I use my Zyto scanner and essential oils for my overall health. When I need to go to the doctor, I go to a naturopath who charges $40 per visit and I purchase the supplements out of pocket, which is never much, b/c I'm pretty healthy. I go to the dentist every year and they give me a big discount for paying cash at the time of my visit so the visit usually costs me around $70 or $90, something like that.
I also make good misc. income (NOT blog related), so I only transfer $1,500/month from my business account to my personal account each month to live on. The rest stays in business (I'm an S-Corp LLC).
Being an S-Corp means that I'm literally an EMPLOYEE of my OWN business. I pay social security taxes and all that fun stuff AS an employee and my paychecks are the same every month, whatever I decide at the beginning of the year. This year is $1,500/month b/c that's all I need.
So, what happens to all that extra money in my business account?
Several things…
Taxes is the biggest cut. They take between 30%-40%. Taxes are paid every quarter and my banking, everything is separate. I have an account for personal expenses, an account for business expenses. When I'm shopping in the store, I have to use a different card for different purchases, based on whether or not it's a personal or business expense. That is probably the most annoying thing about being an S-Corp. 🙂
Speaking of blogging expenses…those vary greatly month to month, but some of the more consistent ones are:
My two amazing assistants (one strictly does Pinterest, the other helps me with various things)
Tailwind (for Pinterest)
Shopify + apps (I make more than this cost back in affiliate earnings, but the affiliate earnings are not a part of the Shopify income amounts in my income reports)
ConvertKit (my newsletter email service provider)
Kajabi (for courses)
Design software (for printables, etc.)
Photography props (for blog posts, etc.)
Fonts (for printables, etc.)
I try to keep my monthly expenses extremely low and again, it varies month to month. Some months are $4,500. Other months are $1,900, but for the MOST part, it hangs around $1,500-$2,000/month. Keep in mind that I don't pay to promote my stuff. So like I don't do Facebook ads, or Instagram ads, or promoted pins or anything like that.
So, as far as expenses, again, this is all just generic and it varies greatly month to month and even each year, but between living expenses and blogging expenses, it's about $5k/month.
With the rest of the money, I give much of it away.
I am not a fan of hoarding into a bank account when there are people I can help but I don't advertise that b/c then I just get people asking me for money, which is just rude really.
Then lastly, what is leftover is just in the business account. It's not MY money per se, although, I can take it out anytime I want, it's left in there for the business. If there's an emergency (hello…single mom here!) 🙂 or if something else comes up or is a need, I know it's there. I did take quite a large chunk out of it this year to put as a down payment on the house. 🙂
One of the things I've been asked is why I don't just take the money out of my business account and pay off my house with it. That's a totally legit question and I get it.
But I think that I look at things differently.
I remember when someone in my church had a need. Their kids needed clothes NOW and I gave them all my kids clothes that I saved up for the next year. I would never see those clothes again and it hurt my future, yes. But, it helped someone NOW. I feel like it's MORE IMPORTANT to help someone who needs a hand NOW, rather than save for my tomorrow.
Listen, my tomorrow is promised financially. God will take care of my tomorrow. Matthew 6. But God may provide for their TODAY through ME! And that's the purpose of my life. To help people NOW, as I am able.
So, I want to earn extra money on the side, in a way that I'm not already doing (my goal is with starting up courses and creating printables to sell to others so that they can put those printables in their stores), so I can take that money and put on my house so that I can pay off the house and only need to live on $1k/month. I figure, that's the best "retirement" plan I can get. Living expenses only $1k/month. I can make that much money easy. And I can save for it easy too.
Another reason I don't just pay off my house now is b/c I HAVE the time. Listen, my business is SOOOOOOO stinkin' passive, I only NEED to work it 10 hours a week. I've worked hard to get to this place in my life, but it's also a little boring (until I get married one day). I only have to work 10 hours a week, what should I do with my days? Sit around and do nothing. Nope. I can serve people. I can create courses and take that money and pay off the house with it. I'm not changing anything. I'm not taking away from others needs, I'm not living an extravagant life that I don't need, which is my #1 goal.
So if I do things that are not so passive, it's b/c I have the time to do so at this point. It won't always be like that. Again, one day I'll be married, I'll have someone to invest in, but right now, I create printables to sell and just put it toward my house and I work on courses to do the same. It's a goal and I need a goal to stay driven and motivated.
What fun would it be to just take money out of business and pay off the house with? Where's the challenge in that? I'm a person WHO NEEDS to be challenged. Life is not fun for me unless I'm challenged. This is my goal to challenge myself, and honestly, I can make it whatever I want, regardless of how silly it may seem. 🙂
Another reason I don't want to pay off my house loan just yet is b/c I'm building my credit up automatically. My mortgage payment (and literally most all my personal living expenses are all paid automatically). They take it directly out of my bank account and so, I can't be late. I won't forget a payment, and that house loan just builds my credit.
What if my kids need to buy a car and need a co-signer later on? You have to have debt to do so and since the house payment is MY ONLY DEBT I HAVE (!!!!) it's a good thing and I want to be available for my kids should they need me later on. My credit score is an A, and I want to keep it that way.
So, I figure I'll pay that thing way down as I'm able with my courses money and with the money I make doing more non-passive things like making printables for others to sell, and it'll be good. It helps other people, helps ME meet a goal, keeps me challenged, and pays off my mortgage.
The problem with most people is that the second they make more, they spend more.
I've learned to control myself greatly in this area. It's what I want to do and how I want to live my life. I don't want to go off and spend a bunch of money. I know the best place to be with God is to give it all away. And so, I try to do that as much as humanly possible. I know what it means to give, b/c I've been on the other end of that…homeless. And others gave to me and helped me. Ever since then, I've always been very giving. Whether I made $700/month or $2.4M/year. It makes no difference to me.
So maybe I couldn't answer for you what other rich bloggers spend their money on, but I could shed light on what *I* spend MY money on, and if nothing else, the thing that I hope you get out of this article the most is that, we are not just here to live, get rich, and die.
We're not here for our house.
We're not here for our money or anything else like that.
We're here for the people God puts in our lives.
Our lives are to be a service to everyone we meet, whether online or in person.
I also want you to know that the more you give, the more you DO receive. God's word is truth. It's real. He's real. And He loves us. Does He want every Christian to be rich? No. Some of that depends on us and what we do with it when He gives it to us (even little bits of it), but if I stop giving, I stop being rich…BECAUSE THERE IIIIISSSSS a direct correlation between the two. Not to be manipulated or anything, God knows our hearts, but in genuinely caring for others more than ourselves and trusting and having faith that God knows our needs and provides them.
So you can ask me to do a lot of things, but stop giving is not one of them. I want to be used as a colander. Pour that water through me and onto others. Use the money God gives me to pour out onto others. I'm happy. And I was happy then, making $18k/year and I'm happy now, making more. It's not the money that makes me happy…it's YOU! <3 <3 <3