I never would have realized that what we think has so much impact on our lives until I read this quote one day.
Watch your thoughts; they become words.
Watch your words; they become actions.
Watch your actions; they become habits.
Watch your habits; they become character.
Watch your character; it becomes your destiny.
-Lao-Tze
Get your wall art printable below!
We Are What We Think Wall Art Printable
This is the perfect wall art printable to hang in your home to remind your family to watch their thoughts and words toward one another. To live in harmony and peace. To treat each other with kindness, even when they don't feel like it.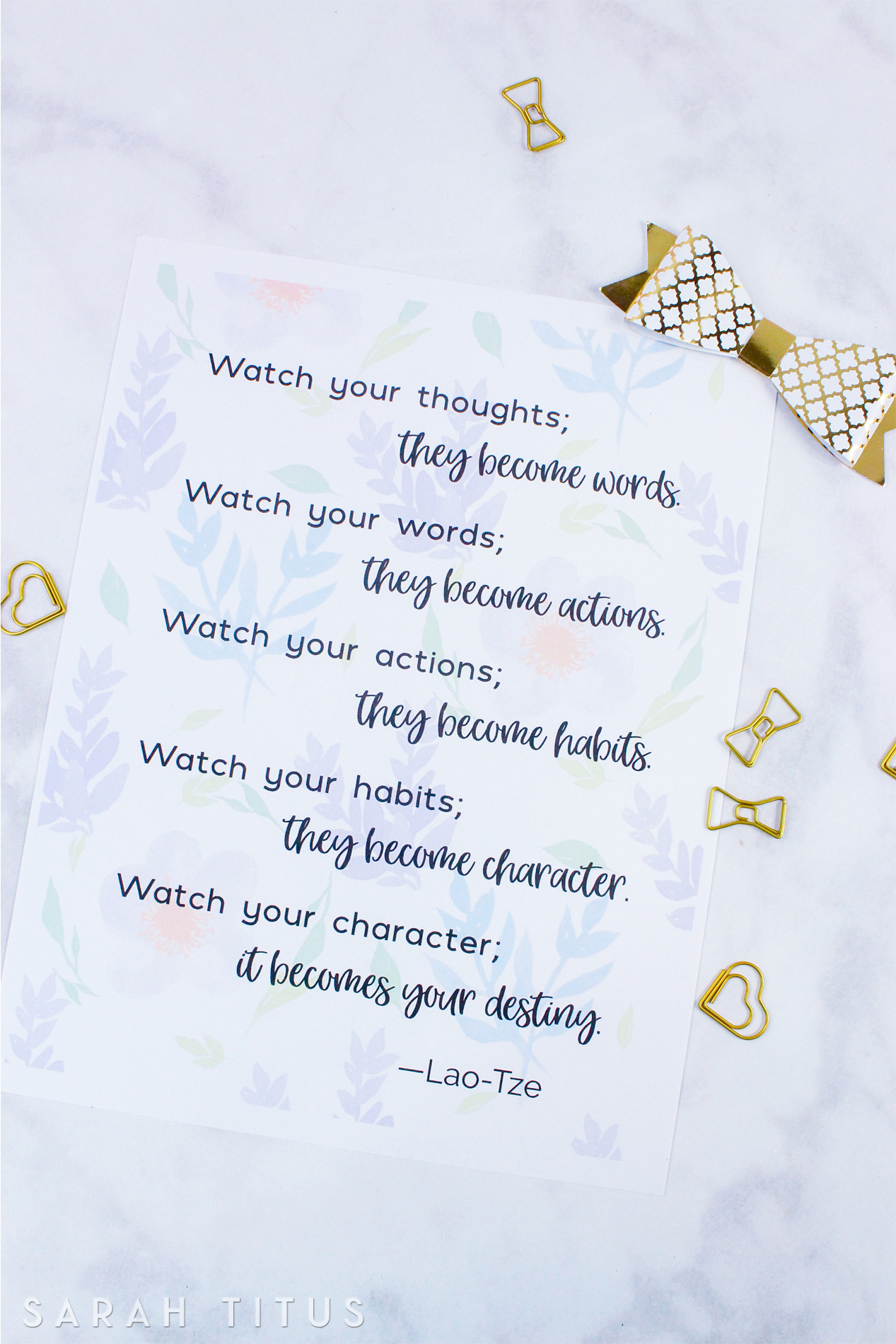 Grab the We Are What We Think Wall Art Printable here.