Love is in the air and you are going to LOVE what I have for you today! A huge collection of Valentine's Day Printables, perfect for gifts, home decor and all your Valentine's Day needs. 😉
Check out this UH-mazing Valentine's Day Printables Library!
120+ Free Valentine's Day Printables Library
When you think of Valentine's Day, you probably think of spending time with your significant other. You know…date nights, roses, chocolates, etc.
But what's so great about this printables library, is that your WHOLE family can use it. Yep, even kiddos!
This collection includes:
Wall art
Coloring sheets
Love notes (for the whole family)
Quotes
Gift tags
Calendars
and TONS more!
This collection includes over 120 pagesof Valentines themed printables! Feel free to download and print to make this a fun holiday for the whole family, and of course…they are all FREE. 😉
To download or print, simply click the picture below.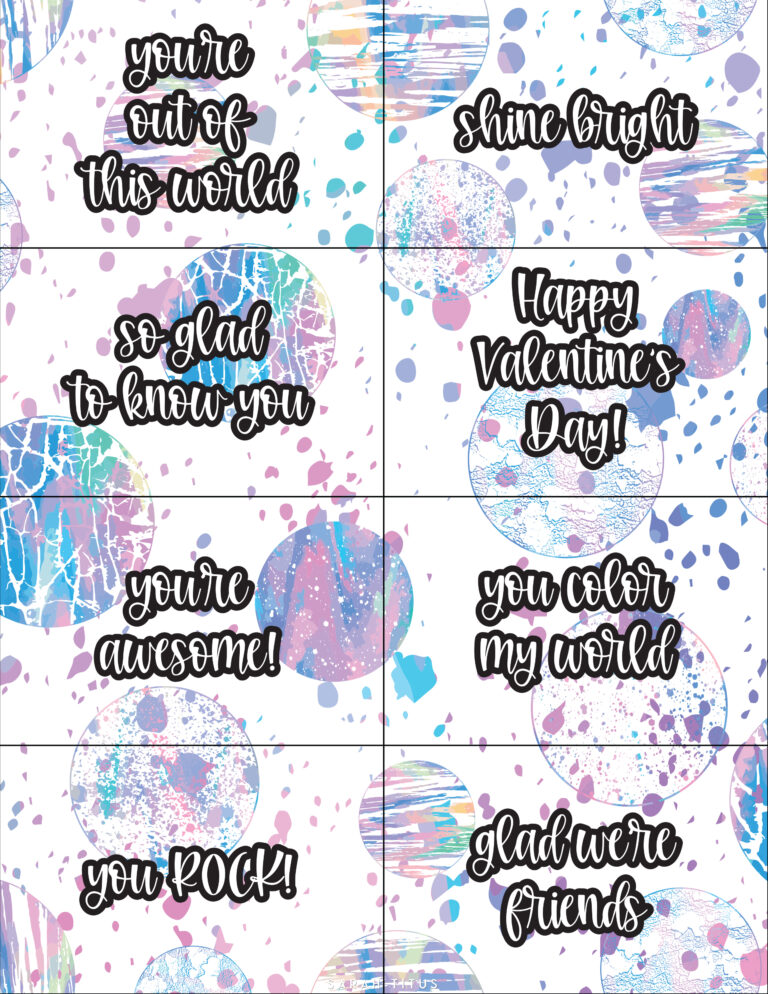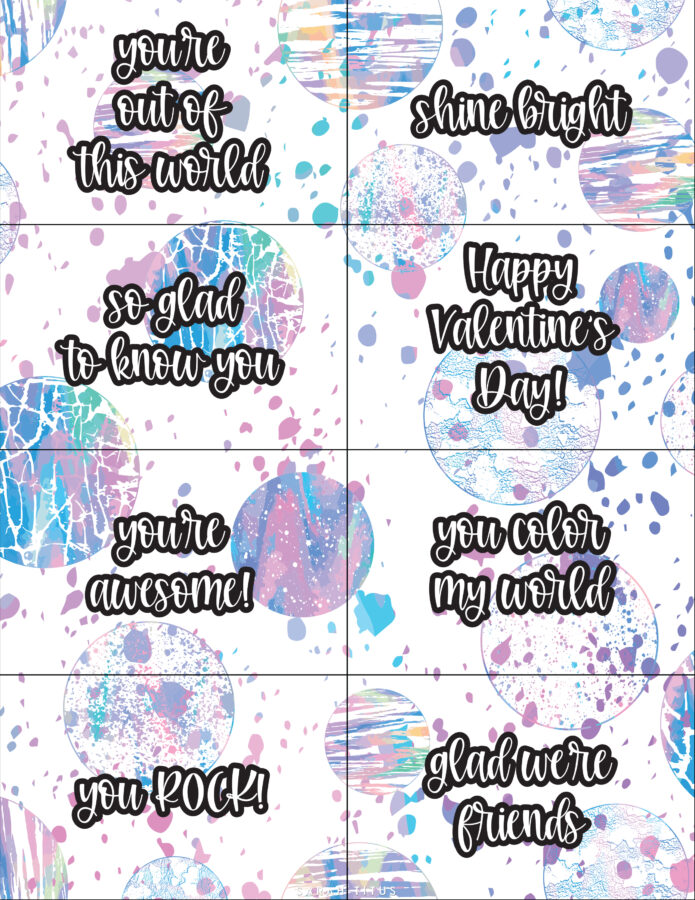 Fun Ways To Use These Printables:
There are endless ways to use these printables! Here are just a few suggestions to get you started…
Give As Gifts To Loved Ones
Of course, we definitely need to talk about the love aspect of Valentine's Day. You'll get tons of different gift ideas with the printables library, and all for free!
There are cute love notes that would be great to put in kids lunchboxes, hide them around the house, place in your spouses' wallet, etc.
There are also "love coupons" which are awesome for showing your loved ones just how much you love them, and allow you to grow closer to one another. 😉
Another fun idea for kids would be to print out all the coloring pages, wrap them up and give as a fun activity gift, before or on Valentine's Day!
Make Your Home More Festive
This bundle has TONS of options to add some fun Valentine's decor to your home! Skip going to the store and spending tons of money and opt for these beautiful wall art printables!
You can frame these printables and hang them up throughout your home, or use as tabletop decorations.
Give As Class Gifts For Kids
Use these awesome Valentine's printables as gifts for your kids classes! The great thing about these printables are that you can give them as is, or have your kids color them in and give as homemade gifts.
The wall art, gift tags, and notes would all be fantastic ideas for classroom setting gifts!
Use these for school classrooms, preschool, mother's day out, Sunday school, and of course…teacher gifts!
I hope you LOVE (yes, pun intended 😉 ) this awesome Valentine's Day printables library!
Want even MORE fast and easy Valentine's Day cards?  Check out the FUN assortment of FREE printable Valentine's cards here!