When I first started with Seva, I have to admit, I was pretty NERVOUS.
It was a major step for me. I had been with another newsletter provider for 3 years, almost all of my blogging career. I loved them. I knew the system. Everything was fine. Why fix something that isn't broke…and pay more money for it to boot?!
But, I wanted to grow and took the leap. I jumped in head first. Seva transferred over my entire (massive) list and insane amount of drips. It was no small feat for them, I assure you, and they did it all for FREE!
Once I got in there, seeing what they were doing, how they were setting it all up, I started noticing some things.
With my lists separated out more than with my previous company, I saw some areas I could improve. I saw WHICH drips (Seva calls drips, sequences) did best. I basically took those best converting sequences and started adding a few more, using those exact same patterns.
And then it happened…here's the SMART way to 5x your email list!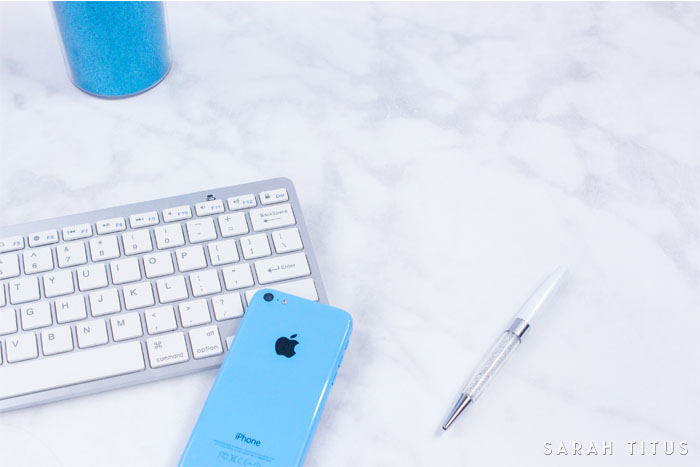 The Smart Way to 5x Your Email List
BAM!
It happened all the sudden. I started getting a TON of subscribers with these new sequences and the easiest part is, many of the latter part of the sequences are all the same. It's just that very FIRST email that is different.
My previous months, before switching to Seva, I was getting, on average, 1,732 sign ups a month. AFTER I switched to Seva, I immediately started getting 10,000 signups a month. Since then, it's stabilized to about 8,000-12,000 signups/month.
That's massive growth!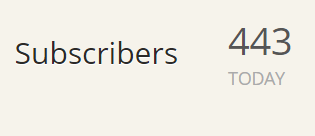 All that was only because I was able to see what was working and what wasn't. In my previous newsletter provider, I couldn't SEE any of those patterns.
So for me, Seva is my hero!
It is, by far, my favorite tool that I use in blogging.
It has grown my reach, my circle of influence, and it's made me a lot of money (although I will be clear to say that the purpose of a list is NOT to make money. The purpose of an email list is to reach people and help others, period. End of story.)
Seva is worth every penny and more!
Jen from CA says, "I am new to Seva but so far I LOVE it! Wow, it is much more user friendly than Aweber. Every time I would go to Aweber to set it up I get so lost and procrastinate about the whole task. At Seva that first day I signed up I did more than with any other email service."
I want to talk a little about how Seva is different and then get into more of the specifics of what I did to get crazy insane numbers to my list.
How they are different:
1) They claim to be "as sophisticated as InfusionSoft, but as easy to use as MailChimp." This is a lie. They are actually EASIER to use than MailChimp!
I have USED MailChimp. I was NEVER EVER able to figure it out!!! So, in my opinion, Seva is EASIER to use than MailChimp. But maybe that's just me because I am not technically-inclined at ALL.
Out of all the email service providers for my blog that I have tried and used, Seva is the best. They are extremely sophisticated and care about growing their company and making things easier on us. In fact, tomorrow, they are rolling out a new tool that will make things a lot easier for sequences and I'm so excited about it.
And they ARE easier to use than any other program I've tried. Anytime I need help, I go straight to the help pages to get instant help and it almost always solves my questions. If I still need help, I message or email them. Their customer service is fantastic.
2) Some of the capabilities they have are something I've never even SEEN before. I'm so incredibly impressed.
My FAVORITE feature is that it connects to my store (I go through Shopify). So, everyone who makes a purchase on my store (even if they get something free), it adds them to my newsletter list automatically (I'll talk more about this a little later on in the post).
My second favorite feature is the automations section. I can set up rules like…after someone is done with this sequence, add them to this other sequence. I can tag them so I know what they are interested in and be able to cater more to their wants and needs.
Splitting out my list like this has made a HUGE difference for my list. They are happier and stay on it longer. I don't get a lot of UNsubscribers! In fact, my unsubscribers was only 11.95% last month. With my previous email company, my unsubscriber rate was 26.27%!!! That's less than half the previous unsubscriber rate! So, there are a boatload of people signing up and STAYING on, being engaged, and loving the emails.
3) You can customize your emails!
If you notice in my emails, I have a light grey frame. I also have a line at the bottom and below that, a visit my site link, unsubscribe link, and my mailing address. Everything within the email is all customizable! I did that all myself, with help pages from blogs to figure out HTML coding. It's more advanced, yes, but if I can do it, someone who isn't technical by any means, then you can too. And with the things I wanted to do, but couldn't figure out, Seva did it for me! How awesome is that?!
I really like the professional look of it. It's styled, yet professional, and that's NOT something I could do in my previous email provider.
This is YOUR newsletter. Make it how you want. Make it yours. Make it reflect you and your blog and you can do that with Seva!
These are just a FEW of the things I love about Seva. There are SO many more!
So what EXACTLY did I DO to go from 1,732/month to 10,000/month?
Start tagging EVERYONE
I mean EV-ER-Y-ONE! I currently have 21, yes, twenty-one tags! Massive, right?!
So, why would I do this?
It's simple. Again, I want to know what everyone is interested in.
I mentioned previously that I have a tag for my store purchases (I go through Shopify). Every time someone purchases from my store, they get added to that tag. If they are not already on my newsletter list, they start getting my newsletters. If you think about it, most all business and companies do this.
When I ordered something from Overstock last month, they put me on their newsletter list. So, it's very common. I simply do the same thing. Since I get a massive amount of sales from my store each month (last month- my very first month opening my store, I made over $52k!)
I used to go through Amazon and Ejunkie to sell stuff, but I could never collect those VALUABLE email addresses, so I switched to a store, where I could. This was my #1 reason to switch to my own store. See, here's the thing, when someone buys from you, they ALREADY like and value your work. They are more likely to buy from you AGAIN, rather than trying to find someone else to buy from you for the first time.
So, those sales I make, those email addresses, are worth MORE than just your average email subscriber! THIS is THE most important change I made, in my opinion. Not for the numbers to add to my list, but for the QUALITY of subscribers going into my list.
And I have tested that theory too.
I opened my store June 1.
On June 6, just barely 6 days into this theory testing of mine, I sent out my first newsletter to my subscribers that were just on my sales list (which you can do in Seva, because they are on tags). Here's the stats of that email…
I only had 107 subscribers on my list at the time (107 separate sales), but look at the open rate. Over half! And the click rate, 22.4%.
This tells me, they opened the newsletter, read it, and clicked. AND….not ONE SINGLE PERSON unsubscribed!!!!! That right there is HUGE!
It's not like I'm adding them to the list and they are jumping off. Those are REALLY good results! Again, the QUALITY is fantastic.
If you sell a product, I would suggest you go through a distribution channel that somehow allows you to collect email subscribers. With Seva, it's super easy to set up!
Expanded on what I was already doing right
While I am a person who thrives at reinventing the wheel every single time (I LOVE being different), I'm also learning to play off my own success. I don't copy others. I develop my OWN systems. I find out what works for ME and my audience. What they like, what they don't like, and I try to cater to their needs and desires as much as humanly possible.
In my old email service provider, I saw that one sequence was better than all the others. But I couldn't figure it out. Because that email list wasn't getting very many NEW subscribers. If it did so well, why wasn't it getting more? I just didn't get it. I was literally promoting that email freebie all over the place and not seeing success. I was spinning my wheels and getting frustrated.
"WHY isn't this working?" I thought to myself. I'm promoting it MORE. Why isn't it doing better than it is?
When I switched to Seva, through my much deeper stats, I saw that the previous list wasn't actually the best list. It was another one! When I started promoting THAT list, I started getting massive amounts of subscribers. So, I put that email list in more places on my blog.
Then, I started looking at a couple other lists that did well, but not good enough, and applied those same principles to those lists as well. Suddenly, my total list started tripling and quadrupling! That particular sequence (it's a binder) does really well for me.
So, here's how the sequence plays out…
In the first email, I send out the binder link for them to download. Now, I'm NOT just giving the link to a PDF somewhere. I'm sending them to my store link to download the binder.
Here's why. When they get to the store, they put in their discount code and get the binder for free, but often times, they look at other stuff. Perhaps other binders, other printables, and purchase. So, right off the bat, I'm not pushy or salesy, or even mentioning anything else, just simply giving them something free and still making sales! That's how I like to do things!
The second drip in that sequence are some exclusive wall art prints. See, I know they like printables, because my binder is a printable. Obviously they are interested in printables. Free wall art that I made once and include in all my sequences like that, not only save me work doing multiple sequences, but really add value because those prints are NOT available outside of my newsletter. And they are pretty too! Definitely worth signing up for those prints alone!
Again, I'm giving them something free, no sales pitches.
Those are not downloaded in my store, just PDF links. I have them all separate PDF links, instead of one PDF download BECAUSE, I get more clicks (traffic) that way. Always be thinking of those things! I have four prints, so that's 4 clicks, instead of 1 click and that's for EVERY PERSON…this adds to my pageviews/month!
The third and fourth drips in that sequence are again, free printable binders. The links lead to my store with discount codes. Again, getting them back to my store.
No selling, no pushy, no marketing tactics, just giving them free stuff, the honest way, and if they see something else they like, they add it to their cart.
This is one way my store has been so popular in sales since it's first month! I'm getting people to the store by giving them free stuff. It's really simple and extremely effective!
If you'd like to learn even MORE about how to increase your newsletter subscribers, stay tuned, because I am preparing to share a LOT of tricks and tips. I haven't even scratched the surface! My email list is extremely successful, seeing 23%-26% conversion rates on a NORMAL basis. Just for comparison, average conversion rates are 1%-3%. So, I'm literally blowing these average stats out of the water and those were some things I'm doing to create all these wonderful stats in my store and on my lists.
I can't wait until next time, when I teach you more about email lists. In the meantime, be sure to check out my other post on email lists, #1 Mental Trick to Get More Subscribers here.