I'm trying to calm down. I'm TRYING to send a peaceful email to my newsletter list and say something pretty cool, but honestly, haha….I'm on cloud 9 right now.
My daughter (who gets more awesome each day, I tell you!) asked me to learn how to create printables.
I'm sorry…hold the phone…WHAT?!?!?!
Yeah, so, she wants to learn how to edit videos and how to create printables and she's starting with printables.
I gotta tell you, that I set up her an account for my How To Create Printables course faster than you can say, black jack. 😂
I was ALL OVER THAT!
So, she has her own account to watch the videos I created for the course and is working in Photoshop Elements on her very first printable. #soproud
I wanna laugh because I wanna say….my course is so simple to take that even a CHILD can do it! LOL.
So, she created her very own first printable template and it turned out really cool. 🙂
We wanted to share it with you. She's a little nervous to share it with the world though. She told me, "What if people hate it?"
Aww. Don't we ALL just struggle with putting ourselves out there?! So if you like it, definitely leave a comment below so I can show her and make her day! 🙂
Show Your Inner Unicorn Wall Art Printable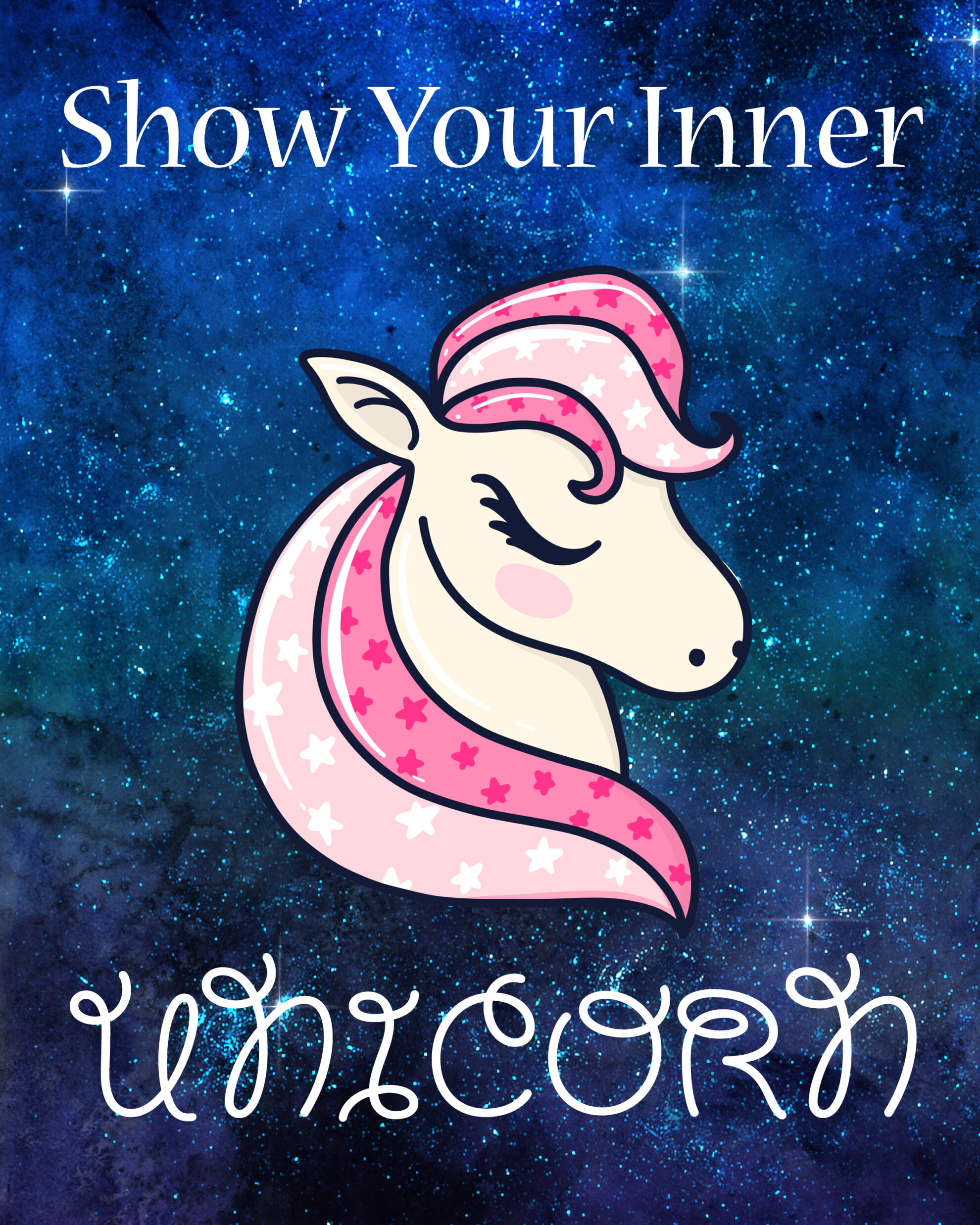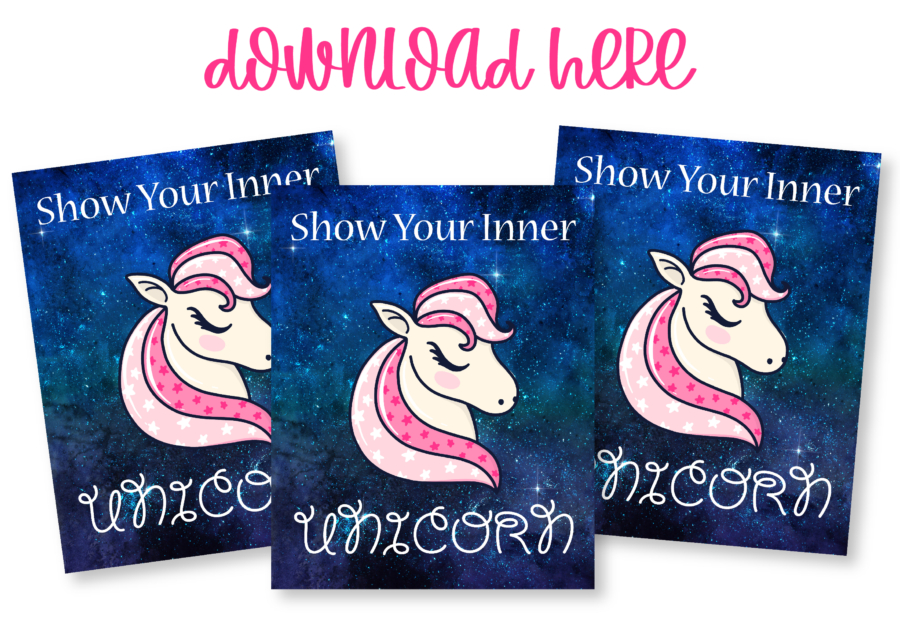 Download the free Show Your Inner Unicorn Wall Art Printable PDF here.
It's perfect as wall art ideas for a girl's bedroom or a nursery.
Frame this unicorn print and give it as a gift to a young family member (niece, daughter, granddaughter etc), or your child could give it to a friend as a cute gift!
Use them as binder covers and stick one in a clear binder.
Whatever you choose to do with this design, everyone is sure to love it!