If you know me, you know that I love printables. Okay, okay, I'm a little obsessed! 🙂
I love how easy they make your life, and they also serve as a reminder of what we should do or even better, become!
Printables organize my life in such a way that I never thought was possible, and seriously, if you knew me before I got into printables, you'd ALREADY think I'm OCD about organization.
In fact, for my birthday this year, I hired (for the first time ever) a housekeeper to come in. That was my birthday present to myself. Boo-yah!
She cleans and is a professional organizer and SHE said my house is way organized. Everything is in it's place and was impressed.
So printables are naturally something I really love.
But this one…ohhhhh, this rise by lifting others op free printable….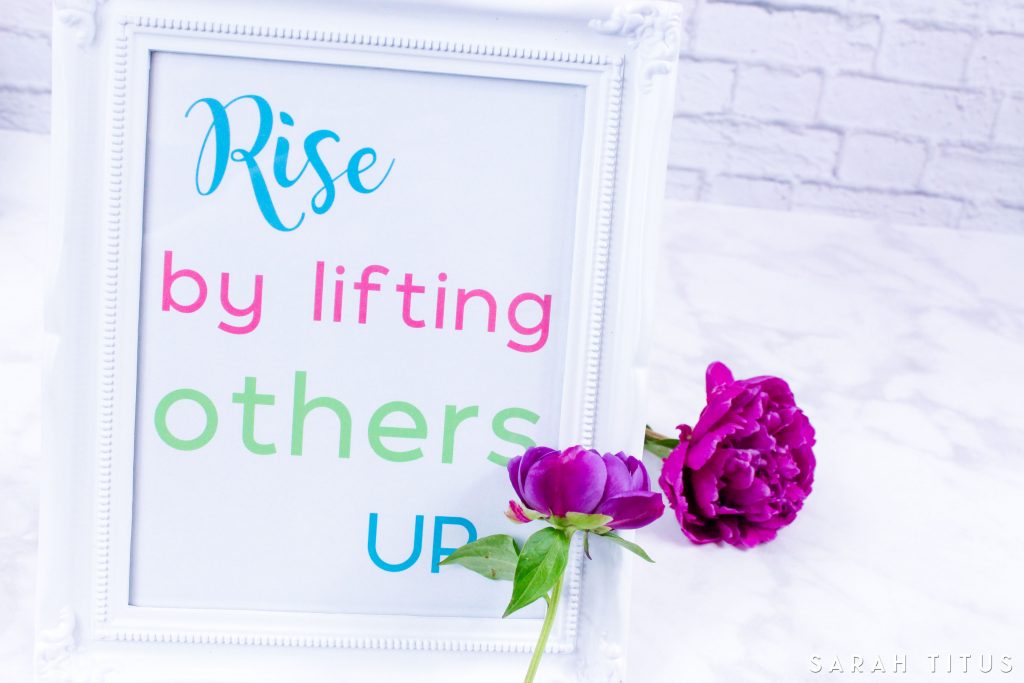 Rise by Lifting Others Up Free Printable
The meaning behind "Rise by lifting others up," holds a very special meaning for me.
I believe, we find a deeper meaning by helping people and serving others!
What a great way to be reminded about this. When we lift other people up, we get lifted up ourselves and encouraged. I find great joy in lifting others up. Especially moms who think they can't do it. I love to show them their dreams ARE possible!
What can you do today to lift others up? Something as little as a smile or a hug can make a huge difference in someone else's life!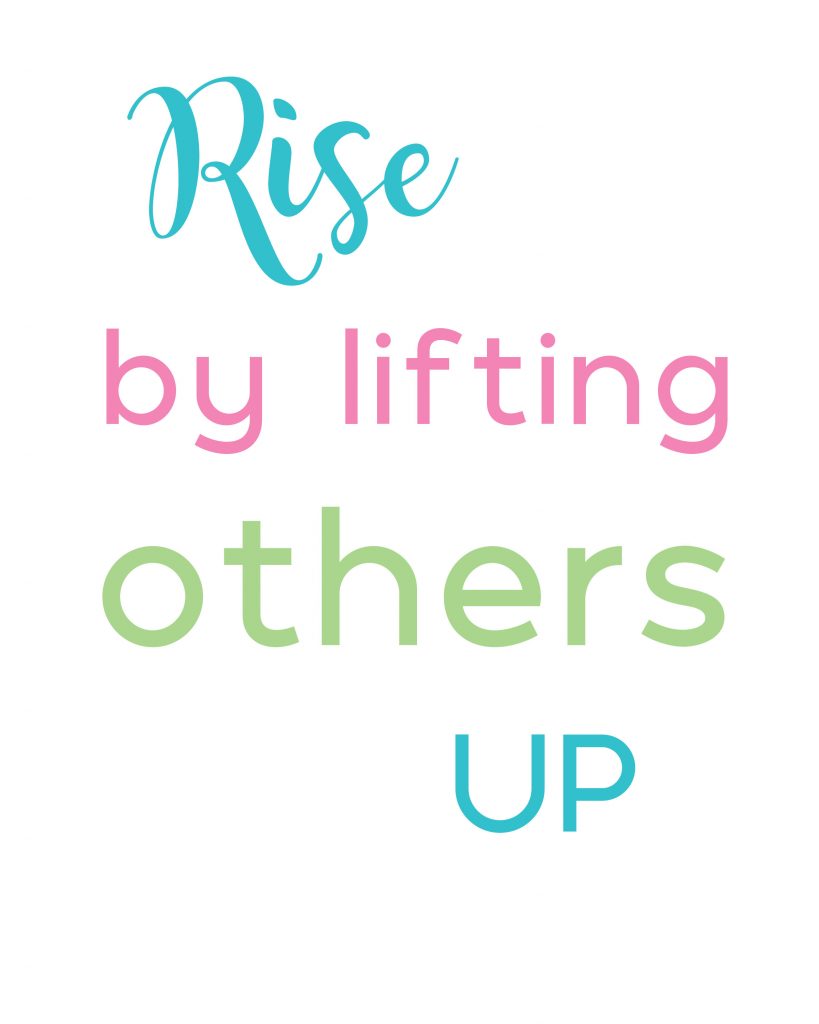 Download the Rise by Lifting Others Up Free Printable here.
Want more printables exactly like this?
You're in luck!!!
I have a GORGEOUS (and professional) set of 20 wall arts in this theme in my store, which you can check out here.
These printables are for personal use only. You may not alter them or redistribute them for monetary gain without written consent from the author, Sarah Titus.