If you know me, you know that I love printables. Okay, okay, I'm a little obsessed! 🙂
I love how easy they make your life, and they also serve as a reminder of what we should do or even better, become!
Printables organize my life in such a way that I never thought was possible, and seriously, if you knew me before I got into printables, you'd ALREADY think I'm OCD about organization.
In fact, for my birthday this year, I hired (for the first time ever) a housekeeper to come in. That was my birthday present to myself. Boo-yah!
She cleans and is a professional organizer and SHE said my house is way organized. Everything is in it's place and was impressed.
So printables are naturally something I really love.
But this one…ohhhhh, this rise by lifting others up free printable….
Rise by Lifting Others Up Free Printable
The meaning behind "Rise by lifting others up," holds a very special meaning for me. It's similar to the quote by Robert Ingersoll – "We rise by lifting others."
I believe, we find a deeper meaning by helping people and serving others!
What a great way to be reminded about this. When we lift other people up, we get lifted up ourselves and encouraged. I find great joy in lifting others up. Especially moms who think they can't do it. I love to show them their dreams ARE possible!
What random acts of kindness can you do today to lift others up? Something as little as a smile or a hug can make a huge difference in someone else's life!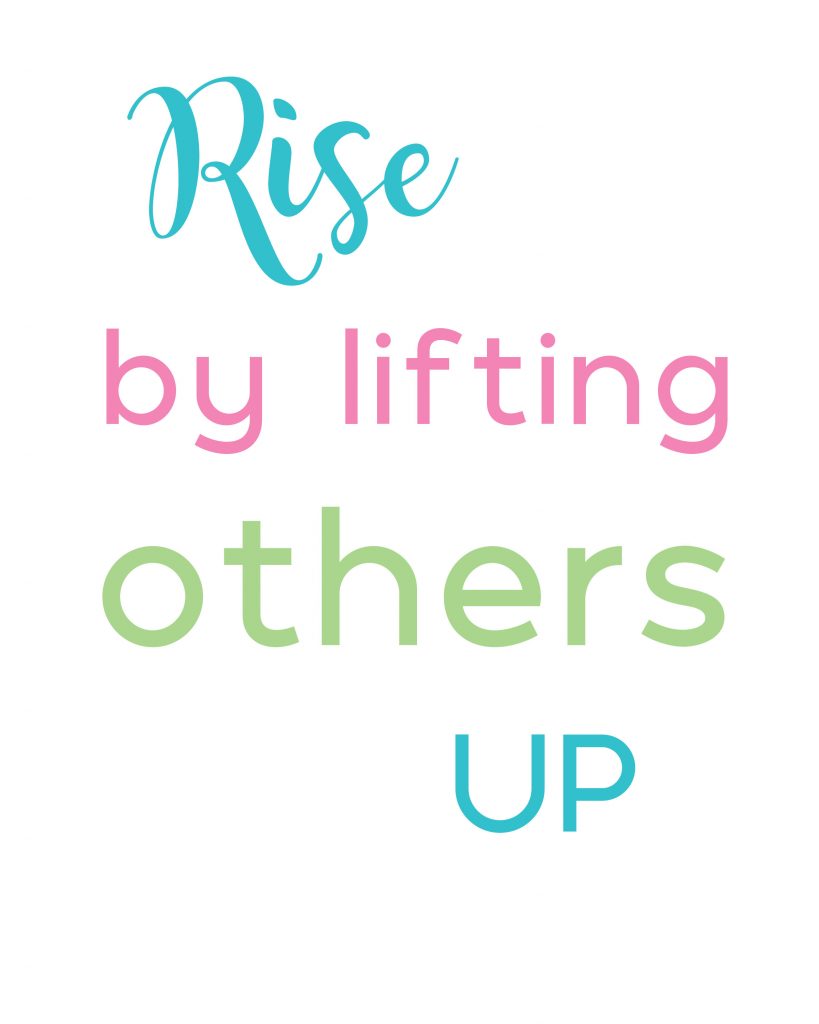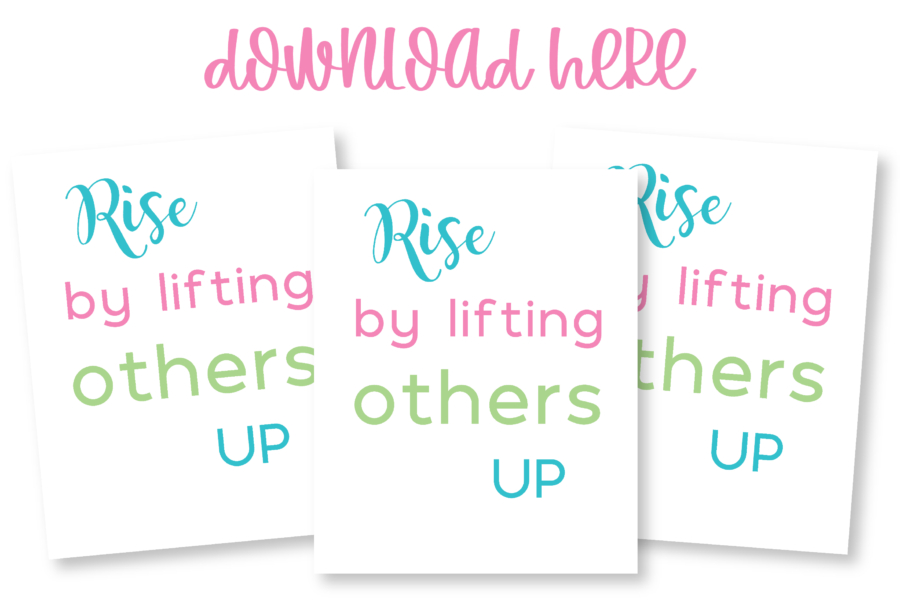 Download the Rise by Lifting Others Up Free Wall Art Printable PDF Template here.
Want more printables exactly like this?
You're in luck!!!
I have a GORGEOUS (and professional) set of 20 wall art prints in this theme in my store, which you can check out here.