Welcome to the 10 Days to a Better Shopify Store Series! This one is How to Remove Powered by Shopify off Your Store! To see the rest of the series, click here.
One of the first things I noticed when I opened up my brand new Shopify store on June 1, 2017 was this little annoying byline at the bottom of my store that said, "Powered by Shopify."
I hated it. It was like the tiny little byline was JUMPING off the page and starring me in the face!!!
I feel like, it's MY ecommerce store. It just feels so unprofessional to have that on my website, so I immediately wanted to take it off.
Luckily, I was able to do just that and today, I'm going to show you how!
Remove Powered by Shopify off Your Store Footer
It's actually quite easy to remove. Here are the steps to take:
Step 1: When login to your Shopify admin, go to "Online Store," then "Themes."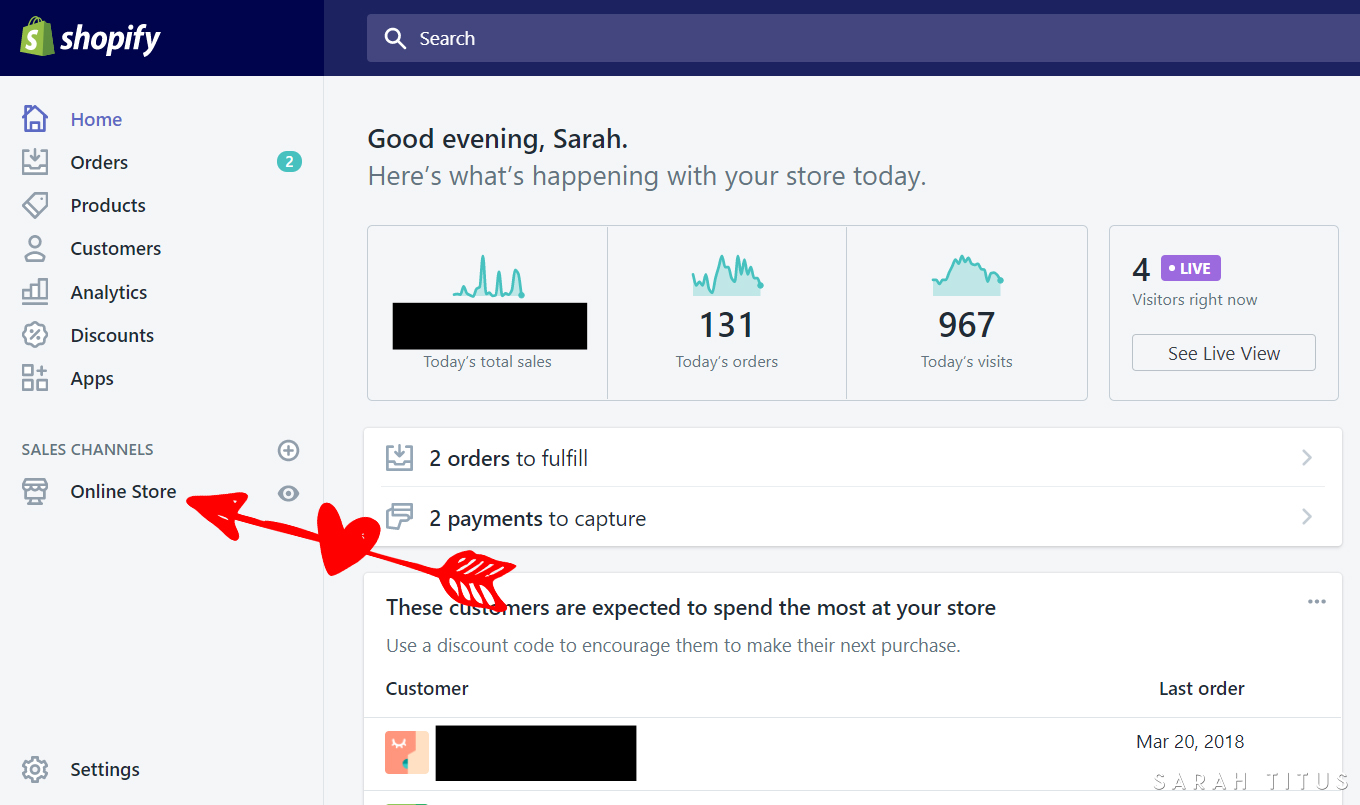 Step 2: This takes you to your themes page. Click "the Actions" drop down arrow, then "Edit languages."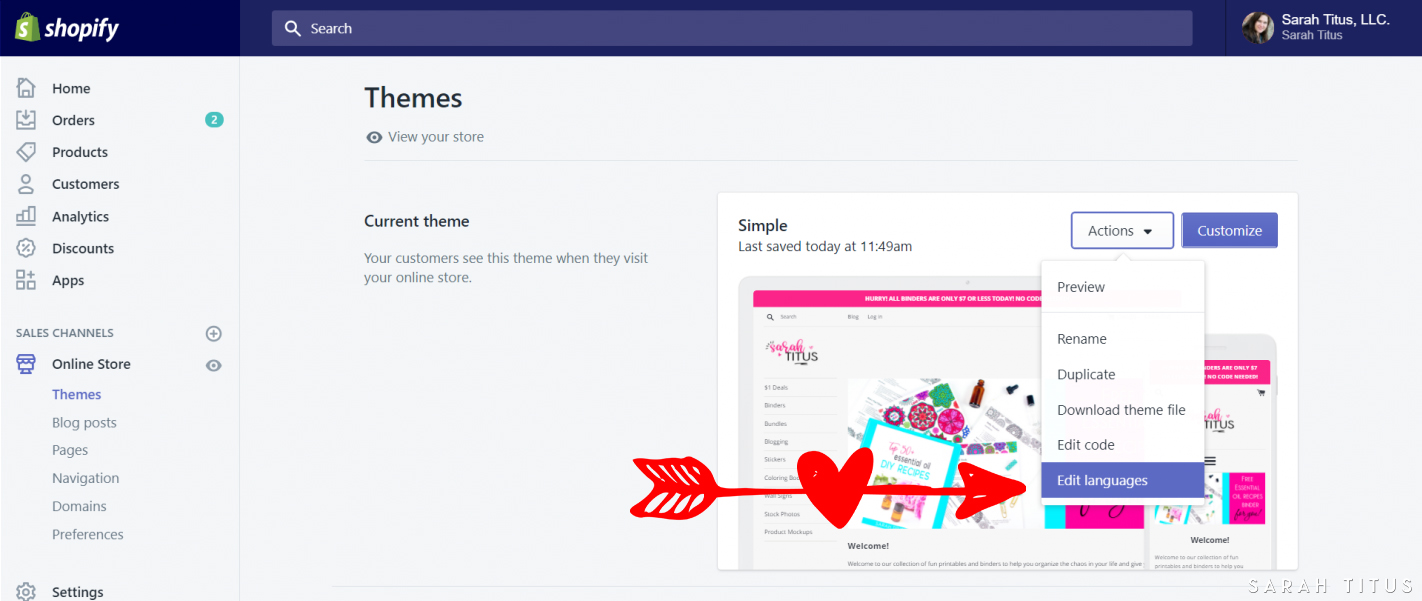 Step 3: In the "Filter Translations" box, type "powered by shopify".

Step 4: After you type in, "powered by shopify", it'll show you the above option. In the Powered by Shopify box (shown above), type a single space to keep it blank OR what I like to do is change it to my contact information in there.
Step 5: Simply click "Save" and you're done!
This is how it'll look when you've completed the steps: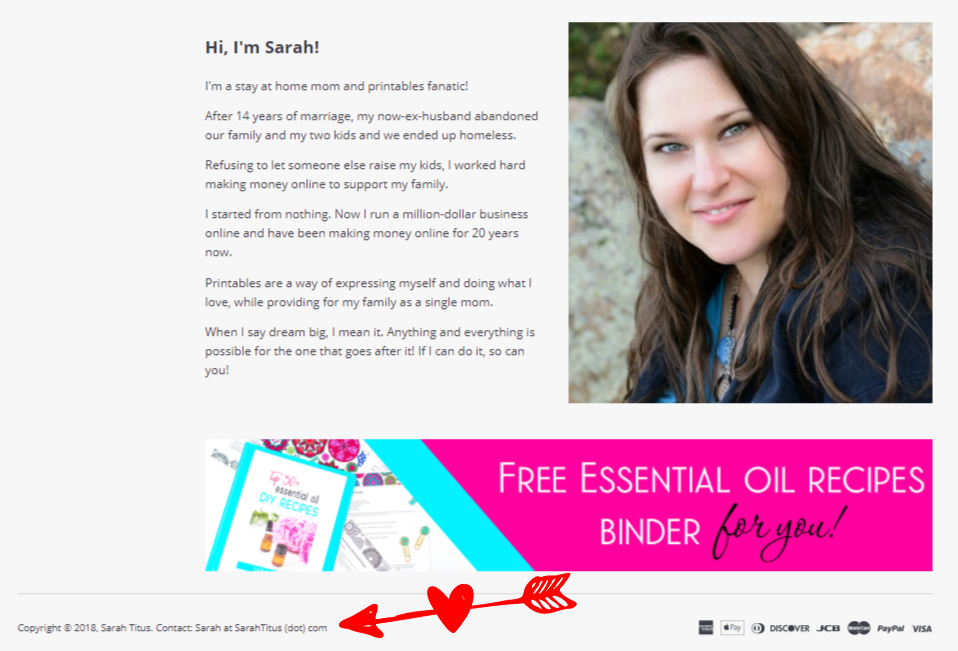 If you haven't already opened up a Shopify store, I highly encourage you to do so. You can click this link to open up your own store here.