Have you noticed how popular pineapples are lately?
My daughter is obsessed with them at the moment. Everywhere we go, she spots pineapples! 🙂
There's pineapple motifs on clothing, decorating paper, on logos, gift bags, etc.
I'm not sure what the significance of that is (I like unicorns and animals) 😛 but pineapples ARE cute and sweet, and yellow and green, and fun to eat, so I suppose what's not to love! 🙂
These easy pineapple Printable Coloring Pages for Girls (young and teenage girls, but adults too) are also cute and sweet! They're sure to make you and your kids smile.
Printable Coloring Pages for Girls
Download "Love is Like a Pineapple Sweet and Undefinable" free printable coloring sheet here.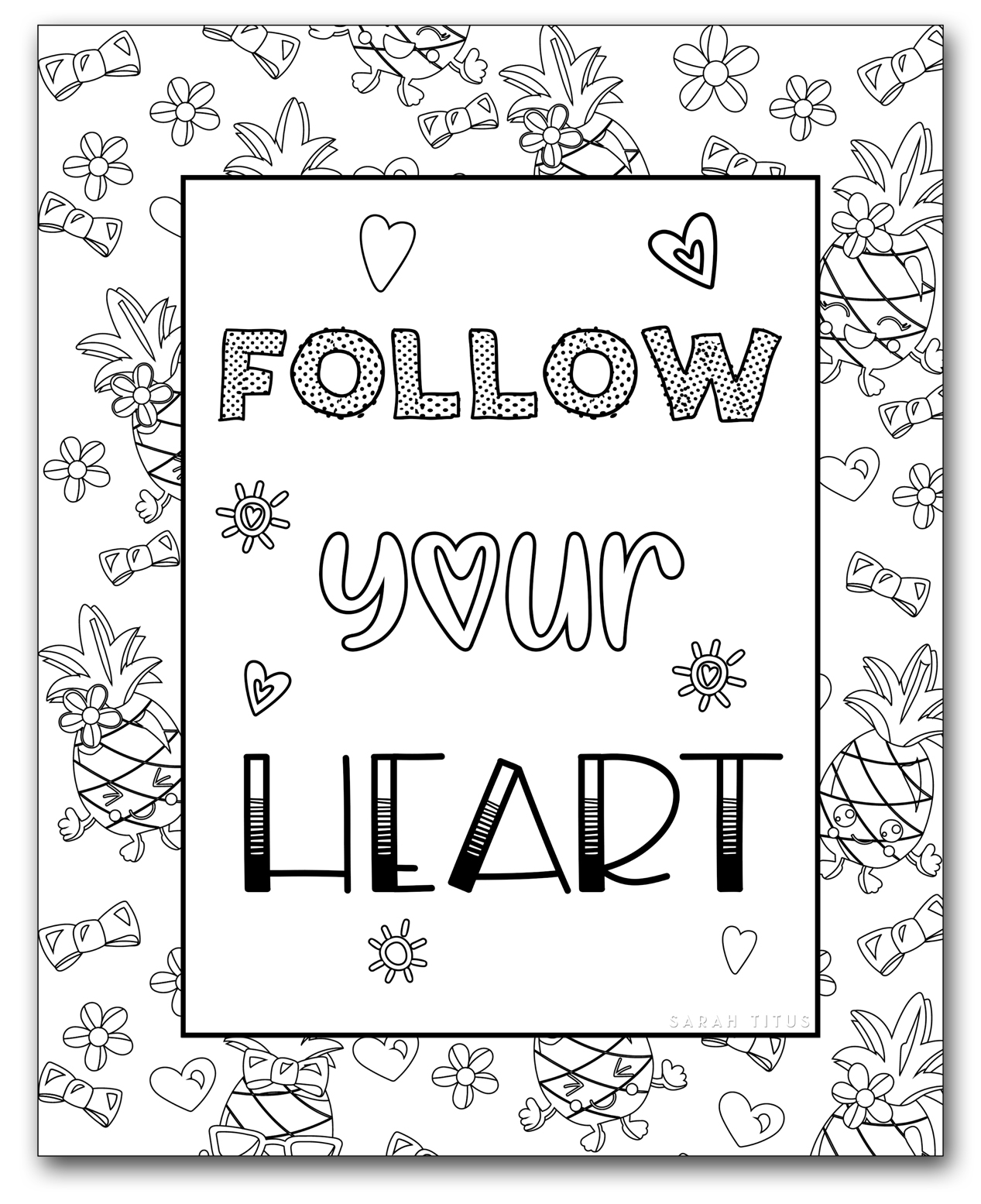 Download "Follow Your Heart" coloring page PDF template here.
Love all things coloring? Then you will NOT want to miss your chance to get the new 255 page Coloring Binder. These extremely unique and fun coloring sheets will not only inspire and encourage you, but melt your stress away and put a smile on your face!