Do you have kids that like to complain too much? Hey! I am not passing judgement here, in fact, my son was complaining a lot about other children at school to me one day.
I don't know about you, but I don't want to raise a tattle-teller. I want all the things, if possible, that come out of the mouth of my children to be good and edifying for him and all the people that surround them. That's why I designed this Be Kind or Be Quiet Hand Lettering Worksheets PDF. 
It was originally intended for my son as handwriting copy work to remind him, but as I'm working on my own hand lettering, I made it for me as well, so that he and I could practice together! 🙂
Be Kind or Be Quiet Hand Lettering Worksheets For Beginners
The Word of God has this amazing promise for us as parents:
"Train up a child in the way he should go, and when he is old he will not depart from it." Proverbs 22:6
Notice our responsibility here though: we need to train them. It's not up to them, or, "Oh they'll learn how to be good once they grow up."
As parents we need to act now and teach them well from the very start! These are the perfect worksheets for your kids, and even for you as you trace and practice your hand lettering skills! 🙂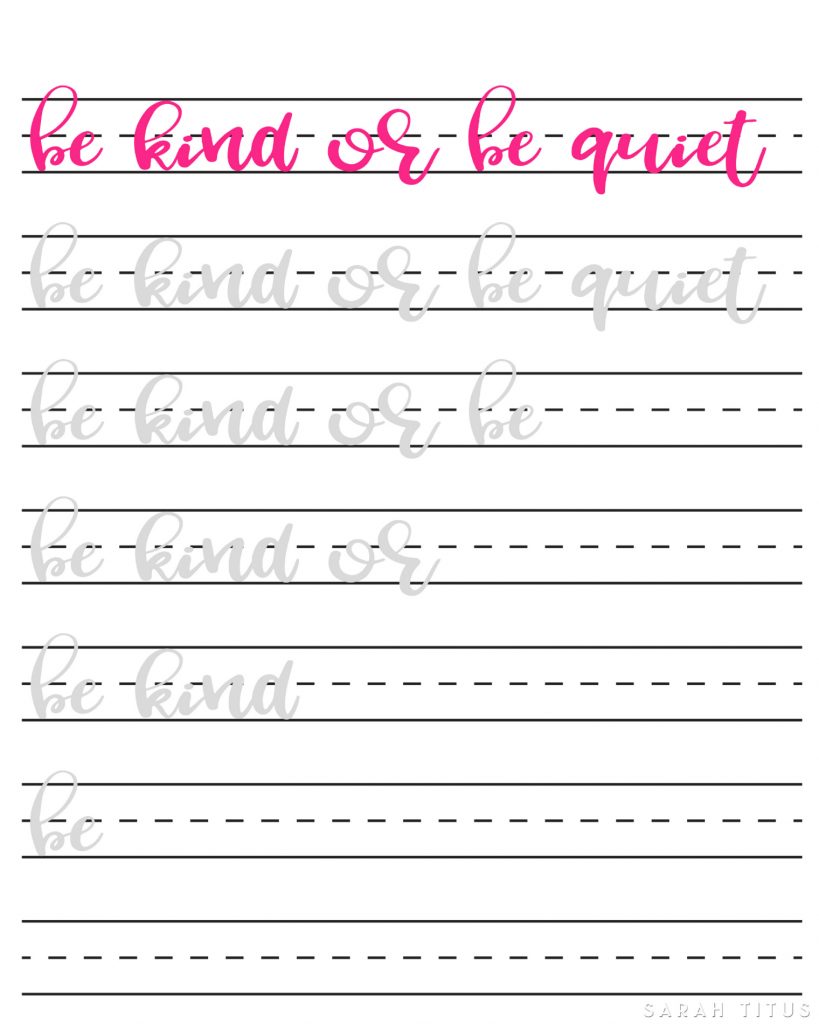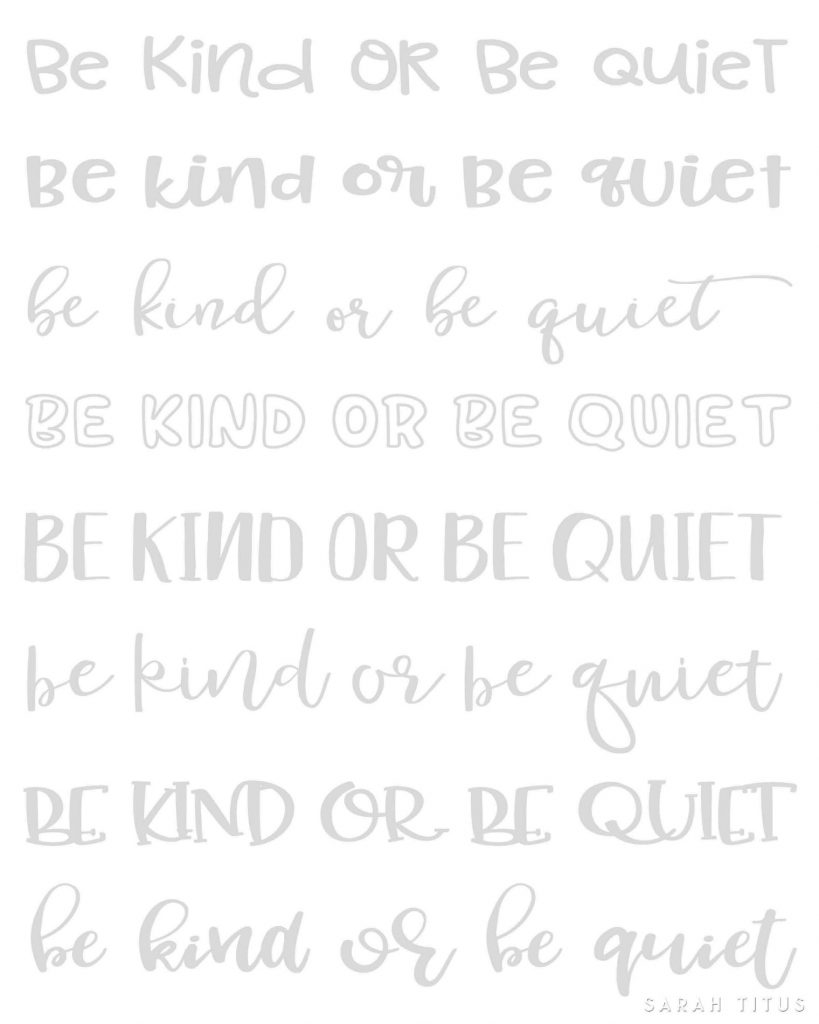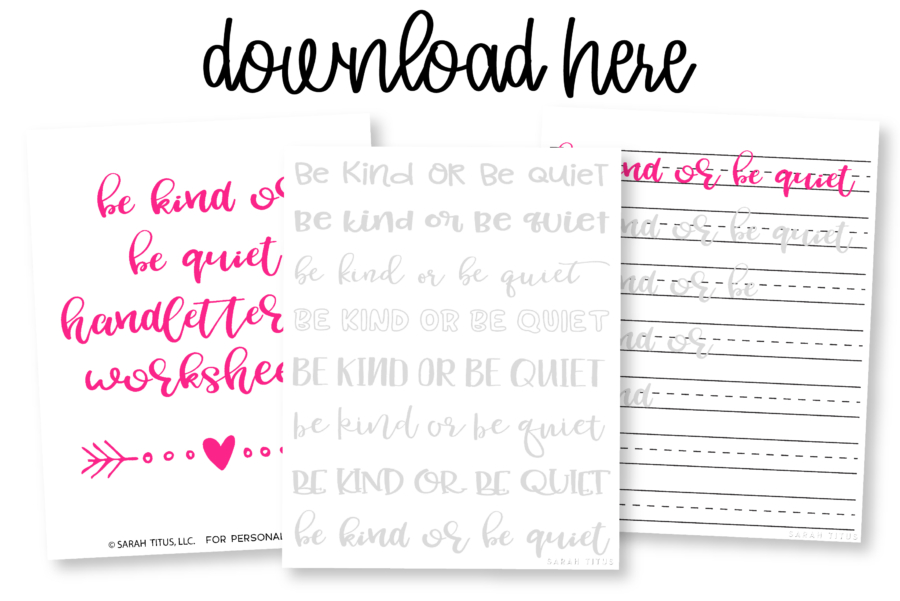 Download the Be Kind or Be Quiet Hand Lettering Worksheets Printable Here.