Craigslist is a great place to sell your items to local individuals (no shipping; yay!), but there's a lot you need to know before you begin, and even more you need to know if you want to make money on Craigslist. With so much competition on there, you really have to know the platform inside and out in order to do well.
This post will teach you how to do that. You'll learn everything you need to in order to have a thriving Craigslist business, all from someone who has completed over 1,000 transactions!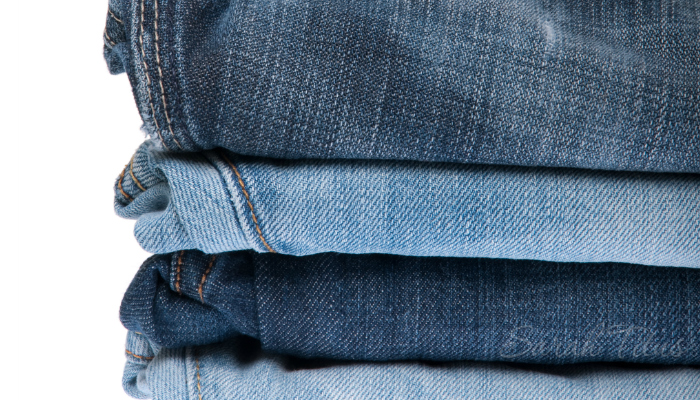 How to Make More Money on Craigslist
One of the most often heard questions I get is,
"How do you find the things you can sell?"
My answer is always the same, "it's super easy, if you know where to look….."
1) Slickdeals (my best kept secret)
This site will become your new best friend, as it quickly became mine.
"Forums, Hot Deals" and "Forums, Freebies" are my personal favorite sections of the site, but be sure to check out the whole site.
The jist of the Slickdeals is that people like you and me post an ad when they find something on a major sale. They tell you exactly what to do to get the same deal, what coupon code to enter, etc.
There are site moderators who post deals as well. It is heavily trafficked so make sure to check the Hot Deals section at LEAST once a day, if not several times a day, depending on your schedule.
The BEST times to check the site is between 1-3 am to find the BEST deals. Less competition, more posts, you get the picture. You have to act fast if you want a deal.
Most of the time they sell out quick (sometimes minutes, sometimes hours, and it's rare to see a deal not sell out in a 24 hour period), but you can even set up text alerts with your search or item of desire when it becomes available! I personally use the site for my family as well as selling purposes.
2) Retail Store Clearance Sections
Target has amazing clearance sections. Find out what days of the week your local Target rotates their clearance. Where I'm at, they do this every Sunday, making the best day to shop Monday.
Having an iphone/android will help you know what price you should pay for an item. Ebay and Amazon both have scanners on their apps. You can quickly and easily look up a price of the item you want to buy. The more you do this, the more you will not only learn what sells the best, but how much you should pay for an item for your family in the future.
Couple examples…we all know that a Dyson vacuum is about $400-$500 new. If you found one for $100 sealed in the box, would you grab it?
YES, YOU WOULD!!
You know you could get 1/2 – 3/4 of the retail price if you sold it! Or buy it for your family and resell your current vacuum!
I'll give you another example…say I'm in the store and I see Tide liquid laundry detergent (32 loads) for $5 on clearance. Would I purchase it? No! Because I know that every store rotates their sales every 2-6 months, depending on what part of the USA you're in. New York is 2 months, here in the mid-west it's every 3 months. So, that Tide bottle is at its LOWEST price every 3 months.
I know that if I purchase it at its lowest price and get a 6 month stock of it, I'll continue to get it at its lowest price. Here, in the mid-west its lowest price is $3.50 per bottle for 32 oz! This is where couponing comes in handy and you'll definitely want to have a general idea of how to do this to really stack up the savings.
3) Retail Store End of Season Sales
We all know that the best time to buy a car is during income tax season and right before the next years newest models come out. But apply that logic to everything you buy!
When is the best time to buy Christmas presents?
Ever heard the slogan "Christmas in July"?
In July every year, stores are getting ready for 2 things:
The newest, hottest fad of the year Christmas toys
Back to School
Therefore, they are clearancing out all of their best 'so last year' toy selection and things like furniture to make room for new inventory.
The best time to buy winter clothes? In the summer.
Best time to buy a BBQ grill? In July/Aug when they're clearancing out all their summer stuff.
Best time to buy a new laptop or computer? Right after school starts.
You have to think like a store. Every few months, they are rotating inventory. Make a list of everything you want to buy. You will save a TON of money by WAITING until you find the best deal.
4) You've Got to Shop Around
Sorry, I started singing there for a minute. Remember that jingle?
If you want the best deals around, you've got to go around. If you're looking for new tires, call a few places. If you're looking for a new car, check Craigslist, check car dealers, post it on Facebook. A few of the best places to check online is Amazon and Ebay. You can use the Completed Listings function on Ebay to see what something has sold for in the last 30-60 days.
This is true for everything you buy. For example…
I buy a certain brand of juice for our family on a weekly basis. My regular grocery store carries it for more than DOUBLE the price of another store, but the other store is much farther away from me.
Thankfully, that store is near my church, so on Sunday after church, once every month, I'll go to that store and stock up on juice. Since I'm saving on gas by combining errands, I'm saving more than $20/month on juice alone! I have a lot better things I can do with $20 than over-pay on juice! You get the point; you can do this with all your items.
Always get the best price. To me, getting the best price is a game. It's like a treasure hunt. It's seriously FUN!
5) Coupon
Once you've mastered the couponing system, it will only take you less than 5 hours a week and the savings are upwards of $200-$300/month. That is like making $60/hour at a traditional job! Think the coupons are just for unhealthy junk? Yes, there is a lot of that, but there are also a lot of coupons for healthy junk too. LOL.
Toward the end of the year, you can use a lot of great coupons, even Target coupons, to save a lot of money on toys. Purchasing the Christmas toys to resell is a fantastic idea.
I remember my first big haul at Target many years ago. I had two shopping carts completely full of toys. I remember asking my ex-husband if I should REALLY pay all this money on toys. I knew they were a great deal, I knew there was a lot of money to be made, but it was the first time, I spent $600 to resell in one transaction.
He said something I'll never forget. He said, "I trust you. If you think you can make at least your money back, then it's worth it."
We stood in line, the cashier probably thought I was nuts, and paid. I stopped parking my car in the garage for a few months and set up tables in the garage to sell the toys.
Anytime someone would come over to pick up something else off Craigslist, I'd purposely have the item for them to look at in the garage, so that they would see the toys.
It was a super easy and subtle way of selling. Of course, 9 out of 10 people asked about the toys. I had a list of prices and I was really fair in my pricing strategy. The more they bought, the more they saved. I ended up making double to triple my money back. At the end of the season, I had some toys left over and I donated them.
Everything that didn't sell, I always donated to the homeless shelter, knowing that it could help them.
Most of the people, who bought the toys from me, purchased at least $50-$60 each. It was so easy because I never even had to list them on Craigslist and their Christmas shopping was done!
The toys all sold super fast. Most people I sold to had the cash on them (never accept anything other than cash), but one person, who purchased over $120, had to go get cash and came right back.
I put the $600 back in my reselling account to replace what I took out and took the profits and purchased a good $800 in merchandise from Toys R Us, when they had a huge electronics clear out.
They were moving locations and the deals were phenomenal. I made four times my money back on that stuff on eBay. It was a lot of kids' laptops and nice camera's and things like that.
From then on, anytime I was near a Target or Toys R Us, I always stopped by and checked out the clearance section. I could get in and out in of the store in 5-10 minutes, being very fast, so my family didn't have to wait long in the car and when I found something, bam. It was a golden opportunity.
6) Go Yard Selling
Going Yard Selling is like finding treasures at a fraction of the price. It is fun to get the whole family involved. You can tell your little ones if they find such and such, they get a special prize. Make it a game. Their eyes tend to see different things than yours, much quicker and faster when there's a PRIZE involved!
Gather your addresses the night before and use Mapquest to map all the addresses on one screen. Then you can save money on gas by planning it out in the order of one area at a time.
If while driving around, you see an additional sign, not a problem, take it, but don't get too far off track if you want to save money on gas.
ALWAYS, ALWAYS, ALWAYS go to the subdivision sales and church sales first. Even if it's toward the end of the day, go to those type of sales.
I once stumbled upon a subdivision sale that wasn't advertised online! It was the end of the day and many told me it was so dead because the subdivision didn't advertise. They were literally stuffing my car full with FREE and pennies on the dollar items just to get rid of it.
You can find some pretty amazing Christmas / new sealed presents at yard sales, as well as backpacks for your kids for school, your children's clothes, and much more.
Other places I can't leave out (remember to check them when traveling as well):
Thrift Stores – Be weary though. Most Salvation Army and Goodwill check items for value before putting on the shelves. You can search them on Ebay and Half.com.
I know a woman who makes her living this way. She buys books and resells them and makes a killing! Books are another thing that is really good to sell, but there is more competition selling books than other things because they are so hot.
You can literally pay 50 cents for a book and it's worth $60 online. This is VERY common! Especially with college textbooks!
Estate Sales – at estate sales, the things to look for are appliances, tea sets, books, etc.
Discount / Factory Outlet Stores – these are great for brand name clothing to sell. I used to purchase brand name clothing and make outfits out of it. So, let's say all the shirts are $2.99 and jeans are $5.99. A whole outfit is $9. Make sure you get things that match.
Buy like 10 outfits like that, and take pictures and put it on Craigslist or eBay as a lot. I've done that and made $300 on eBay. Spent $90, made $300.
This is especially helpful with teens clothing.
Another thing to look out for is men's Docker's and children's suits. Both bunting suits and dress shirt/tie/pants outfits. You can find them very inexpensive (around $5-$8 each) and sell for $30 EACH.
Local Auctions including Storage Unit Auctions – While I never personally got into that, most of my friends did. They said it was always worth it.
The trick to making the most money is buying units where there's a lot of boxes and the boxes are all packaged up nicely.
They say that the nicer stuff is always more cared for…boxed up nicely. Things that are scattered, ripped up, etc. is usually not nicer stuff and therefore, less profits.
The auction prices vary, but a friend of mine said one time she scored a full unit for ONE DOLLAR!
Wholesale Lots on eBay – there are a lot of good deals to be found on eBay. Look for big lots and separate them out to sell on Craigslist. An example for me is Littlest Pet Shops. You buy a huge lot and sell all the pieces individually and make big bucks that way.
Craigslist – Same is true with Craigslist. There are so many things for sale on Craigslist. Get to it first and flip it. Good examples are things you have to fix up. For an entire year, I made my living by purchasing the ugliest furniture ever. As long as it was real wood, it would work. I would sand it down with my electric sander, paint it, and put a coat of polyurethane over top of it.
The things that will sell super quick and make you the most money are:
Twin beds. Parents are looking for beds for their kids. Bunk beds, twin bed, captains beds, anything like that. ALWAYS paint the beds white and polyurethane it. Not only will the polyurethane protect it and coat it well, but it makes it look store-bought. I had so many people think it was store bought, but I was always up-front and told them I painted it. Look for the section later on in this ebook about how to refinish furniture.
Dining sets. Fantastic profits there. Always paint the dining set black with a polyurethane coat. The polyurethane is completely safe for dining tables, even when children are involved and again will make it look store-bought.
Entry Way sets. An entry way table and mirror can get you up to $75 and you can score them sometimes super cheap, around $30.
Patio sets. This used to make me a TON of money. I would buy patio sets in the winter and all through-out the year, even in the summer for very cheap. A nice 6 chair set you can score for $60ish. I would put it in my backyard on my patio (and reserve any additional sets in my garage), so when someone would come to look at it, they'd see ONE set all set up in my backyard. I always asked $200 for sets like that and they always sold within a day or two at most.
Large children's play structures (slide type items) and playhouses. You need a truck for this, but the profits are fantastic. You can score one for around $50-$100 and depending on what kind it is, resell for $200-$400. I started learning which ones sold and fast and which ones were worth money. Set it up in your yard like the patio sets and it'll do well.
You can get a dresser for as low as $5, paint it, and flip it for upwards of $60! White dressers do best and again with the polyurethane coat.
Children's Items and Clothing. If you like selling children's clothing, you can find great gently used clothing to sell on Craigslist. Having a huge lot of say 2T-3T toddler items the client can pick through is great. The more you have the better. You can easily store the clothing in 18 gallon tubs.On the right sale, you can find the 18 gallon tubs as cheap as $4 each, and they fit a lot of clothing. Each tub you can have marked what size it is and get a fold-up table from Costco and a metal chair and have them look through the clothes in your garage.
Children's large toys, especially play kitchens. A lot of times play kitchens will have something broken or they are missing the food. Anything I was yard saleing, I'd purposely look for food. Most of the time I would find it and set it aside. Then when I'd get a play kitchen, it had food.
Another thing I did was when I would buy a play kitchen for like $20 and it came with food, I always set half of it aside. So, I would give 50-100 pieces with THAT kitchen, but reserve the rest and just keep adding it to my stockpile so that when I find kitchens without the food, it had some to go with it.
You can get $30-$200 for a play kitchen, depending on what it is. Things like wooden KidKraft are a good $200.
One last thing I want to mention is that you can sell for your friends and earn commissions. Many people don't have the knowledge or the time to sell. Giving the item to you to sell on their behalf is easy for them and you're already selling for yourself, so it's no big deal. Generally you can ask about 5-10% commission on large priced items and 25%-30% commission on smaller priced items.
Now that you know exactly how to find things, what to look for, what to pay, and what you can profit from those items, I want to teach you HOW to sell on Craigslist. There are a lot of rules and do's and don'ts. You cannot simply put your item on Craigslist and wish and hope it sells and be successful. There is planning and knowledge that you'll need to have.
Everything you need to know about how to become a successful Craigslist seller and make money from home is here in this guide. So, let's move onto step 2.
Here you will find all the rules/regulations and tips you need to know to make good money on Craigslist.
Put yourself in the buyers shoes
What kind of ads draw YOUR attention? What do they say specifically? If they are selling a dresser for example, you'd want to know the measurements of it.
Try to think like a buyer and answer all their questions ahead of time, in the ad, while keeping it simple. Also be prepared to answer the question "Why are you selling this?" I get this a lot. Having a well thought out answer will help you keep a potential buyer interested.
Example: instead of saying "For Sale: Washer with ball bearings going out" you can say something like:
"I've had this wonderful washer for 4 years now. It has been so great. The only thing that needs to be taken care of is having the ball bearings looked at. During the spin cycle, the washer makes a louder than usual noise. I am not knowledgeable in repairs, thus the reason for the sale. Great washer for someone who is handy."
You are telling the absolute truth, but do you see that I am talking more about the positive attributes of the machine, rather than the negative? Remember that people always have the WIIFM station dialed on. (WIIFM = What's In It For Me?) If you want to sell something, you need to be tuned to their radio station! 🙂
Do not sell any item under $20
…$10 if you REALLY need the money.
It is simply not worth your time. You can decide which amount is right for you, but plan to spend 1-2 hours for EACH item to sell, from time of purchase, listing the ad, talking to potential clients, to showing the item.
It can attract the wrong type of crowd. You want to be selling something in which you have something in common with the buyer.
Know Your Niche
Network marketing is sometimes given a bad name, but it is simply about meeting new people and building relationships. The more people you know, the more opportunities you have to help people.
Craigslist is a GREAT place to meet people. In fact, I have found, and was found, by 3 of my biggest relationships on Craigslist and have met a myriad of other like-minded women that I would not have been able to otherwise meet.
Two of those relationships have greatly impacted my life for the better! It is wise to purchase AND sell things on Craigslist that are geared toward meeting the kind of people you would like to meet, the target audience of the things that you are selling.
For example, I sold children's toys on eBay. I sell some of those same toys on Craigslist so that I can meet people who are interested in those types of toys. In person, they can give me a lot more feedback than I'd get online. I give them a coupon for my eBay store to use in the future and it builds a relationship.
In addition, I also am a part of an essential oil network marketing company, so I like to buy Scentsy products and sell them on Craigslist. I buy on Craigslist and talk to the person I'm buying from, and I sell on Craigslist, and talk to the person I'm selling to.
While I may not profit in that transaction of buying and selling, I am getting the word out there, I learned how to be comfortable talking to strangers about it, I learned how to ask good questions to get to the root of the problem, and more importantly, I've made some amazing friends and met some fantastic people. It is Craigslist's' little known secret.
How to Refinish Furniture
You can easily buy old/outdated furniture (kitchen dining sets, dressers, twin size beds, and bunk beds are among the most popular) for dirt cheap and refinish them.
You can also get 'curb alert' stuff in the free section for similar items.
Refinishing furniture is relatively easy.
Step 1: You will need to sand down the item. A good sander will generally cost about $20. Harbor Freight Tools is the cheapest place to get hand sanders (other than a yard sale).
Step 2: Once the item is sanded, you will need some paint. Usually people like black dining sets, white bunk beds/twin beds. Dressers can be black or white. I've found the most success with white.
Step 3: Paint the item using a roller brush. Paint the difficult areas with a brush and then roll over it with the roller brush to avoid streaks.
Step 4: Paint a coat of polyurethane on with a foam brush (HAS to be foam, which you can get for 20 cents at your local home improvement store). This is very important as it gives the item that shiny 'brand new' feel.
Tip: Be sure to stick to the most modern of themes and use masking tape where necessary and drop cloths.
Staining furniture is a little more complicated, but the results are better and you can get more money.
To stain, simply wipe on the stain in even strokes with an old towel, then wipe off. Layering it is key.
Pictures
Pictures, pictures, pictures. Craigslist used to have rather small pictures on their site. While they are getting better, it's still very subpar to eBay in that regard. There's no zoom feature, so make sure you take a close up of the item and a complete picture of the item. The more pictures you have, the better, but also take quality pictures.
Buyers don't want to see a busy background or a pet. You want them to focus on the item so they can see that same item in THEIR space, not yours. If they can't visualize that item in their space, you won't get the sale.
Details
To save yourself time in a lot of potential customer emails, make sure that you list the things applicable to your item.
If you're selling a shirt, you'll want to put the measurements of it, the size, the brand, the color (some people's monitors are off in colors).
If you're selling a car seat, you'll want to put the brand, date of manufacturer, if it's been in any accidents or not, color, is it neutral boy/girl? Is it from a smoke free environment?
Anything that YOU would want to know if YOU were purchasing should be in your ad.
Email Availability
You are going to want to be available for your potential buyers. Don't list right before you go out of town for the weekend. List when you are prepared to answer emails. Also make sure you are courteous. When answering an email, I like to start with 'Thank you for your question' or 'Thank you for your interest.' Always be professional.
Pricing
You can search both Craigslist and eBay's completed listings for information on what the item your selling is going for. You will want to price competitively on Craigslist. Usually at or a few dollars below your competition. If you listed something on Craigslist and 10 minutes later you have a ton of emails on it, that's a clear indication that you priced it too low. Don't lose money. Do your research.
Bonus Tips:
Relisting: You will want to keep your items fresh on the site. I like to relist my items once a week, usually on the weekend sometime.
Pricing: Don't overprice your items. People won't even email if the prices aren't in the same ballpark as others. Ask a fair price, don't leave room for haggling. I know some may disagree, but it really just makes things so much simpler if you ask for what you expect to get.
UPDATED: If your ad is updated with new information, you can put "UPDATED" in the title to get more attention.
Don't ship an item. It's just not safe.
Criminals are often times looking for electronics such as laptops, and men's clothing. Be aware of your target audience when selling on Craigslist. I personally make it a point to rarely sell anything except children's items for that reason. This is up to each individual seller.
If a potential buyer asks you to go down half your price, don't even respond. You WILL get some low-ballers on Craigslist. Don't waste your time.
Don't put your personal information in ads. Things like your address and full name are not needed. Some choose to put their phone number in there. I do not. I am quick at responding to emails, so there is no need in my case.
Obey Craigslist rules. Posting on Craigslist is currently free; lets keep it that way. 🙂
Pet's items can go in the Community section under pets. You'll get a lot more traffic to your pet supplies there.
Use great keywords in your title bar. If you need more space, at the bottom of your ad, write: "Keywords: blah blah blah" Ad-clickers will know what that is for. You want to include every variable a potential buyer would search, since most people don't look through the ads daily, but use the search function when they are looking for something.
Keywords: At the bottom of your ad, it's simple enough to add this tag "Keywords: xxxxxx" List all the keywords you can think of as most people SEARCH for the item they are looking for, NOT browsing the gazillion ads on the site. This will help your potential buyers find your ad.
Post nice pictures. Pictures sell an item. If you're picturing something with a mirror, take the picture at an angle. Seeing you in the picture with a flash is tacky.
Do include what city you're in. More than that, they don't need to know.
After your item sells, be responsible and delete your ad.
Safety Concerns
While Craigslist is a great place to build relationships and network with others, you must always be safe.
Avoid meeting people at your home or theirs unless you absolutely have to (in the case of a washer). It is very easy to meet at a corner gas station, or better yet bank, that has cameras on the premises. If you must meet at your home or theirs, NEVER go inside, EVER. If they insist, tell them for safety reasons, you simply can't. Are they able to bring the item to the door?
If you are selling, you can have the items in your garage, at your fence, at the door. I like to have them knock on the door and then I come out of the garage. It is a pattern interruption and out of the garage I lock the door behind me and can have a much better seeing distance.
When you open your garage door, your neighbors hear it. You could also 'accidentally' beep the horn or have someone you trust on the phone with you and place it in the room with you out of sight. The point is there are many simple safety measures you can take. If someone should need a box to put the items in, tear off your name/address from the box first.
Never answer Craigslist emails from your iphone or ipad and if you do, make sure you delete your signature 'sent from my iphone' etc. Criminals will target people who appear 'wealthy' and you never know where those emails are coming from. Internet IS allowed in jail……
Spammers
If you receive emails that simply say, "Is this item still available?" or something to that effect, don't answer. They are most likely spammers.
This is true even after Craigslist changed it to not show your email address. I like to put on my ads "If you see this ad, it's still available" or "Ad will be deleted immediately upon sale."
That way, if I get one of those emails, I know it's either:
Someone not reading my ad. If they are not spending the time to know my item before emailing, why should I spend the time to respond? They will most likely get here, see the item, and feel like it's not what they were looking for, wasting their own time and yours. Don't bother!
A spammer.
Never ship an item
Never accept Paypal as payment. The standard protocol is meeting in a public place and exchanging CASH, no checks. This comes from a person with an extensive banking background. Once you hand your check (account number) to a stranger, that's all they need to do bad, bad stuff!
If you're careful, you won't get scammed and you can make lots of money too!