For many of you, Mother's Day is a beautiful celebration. For others, it's a day that reminds us life is not perfect.
Mother's Day has never been easy for me, because I have an abusive mother.
But this year, it's become even harder.
Listen…bloggers out there will spill out their guts to tell you life is perfect and they have everything all together. But, it's not the truth. Because NO ONE'S life is perfect!
We ALL struggle with difficulties. Every single human being on Earth.
In a week and a half, my daughter, will be going to live with her dad (my ex-husband).
She doesn't yet see all the sacrifices I have made to be home with my kids, to put my kids first, to die to myself to be there for my kids and to teach you all to do the same, she, and she alone CHOOSES to reject me and Christ and walk away from us. To abandon her brother and I, just like her dad did.
I know she's making a HUGE mistake. I KNOW she will regret it. But, from here on out, I will be minus a daughter, a daughter who will live 14 hours away from me….
I cannot tell you that today is an easy day for me, knowing half of my guts are being ripped out, that my daughter is in essence, becoming a prodigal, and I pray that one day she return and give her life to God.
But what I CAN say, is that no matter WHAT life throws at you, no matter WHAT you face in your life today or tomorrow, there is a God who cares about you, and allows things for our own good.
No matter how bad what you're going through is killing you inside, you HAVE TO focus on the good. You HAVE TO focus on the blessings that you DO have!
I have my son, who has wanted to be a Pastor since he was 3. Here's a picture of us that I took this weekend. 🙂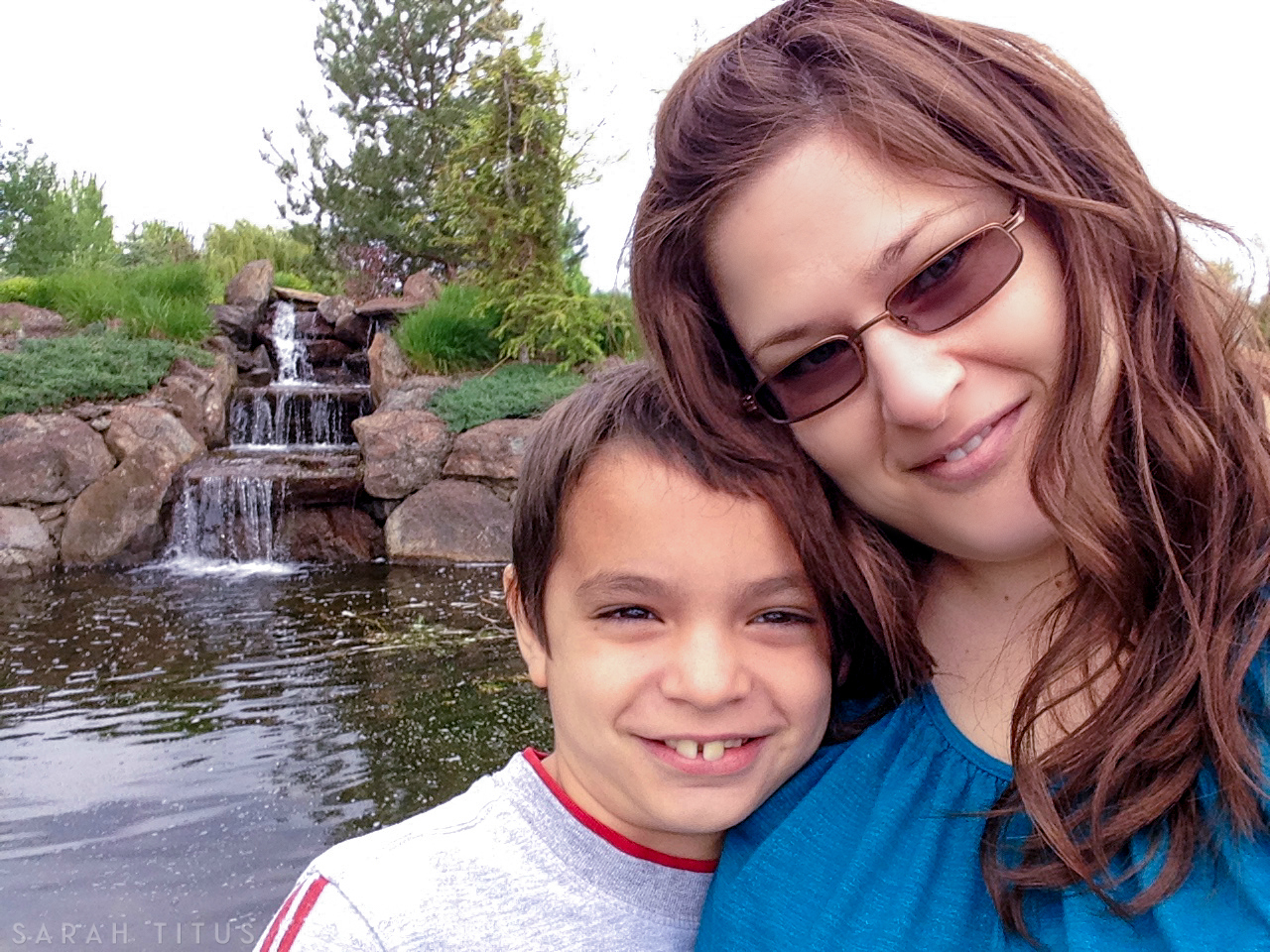 I have a home, a few really GREAT friends and I have all of you.
If you're dealing with something hard this year, know that you're not alone, but also know that there's HOPE!
Whatever it is that you're dealing with, it WILL make you stronger! I promise, IF you let it.
In my life, I've been through a lot. Satan throws at me everything he can, but look at me, I'm still standing, and it's because of God's grace.
This Mother's Day, if you are with your kids, hold them extra tight for me, okay…consider yourself BLESSED.
Because kids grow up way too fast, make stupid decisions that ruin their lives, and as a parent, all we can ever hope to do is let them go and trust God that He has them in the palm of His sovereign hand.
Let them make their own decisions (you can't control them), and be thankful for the time that you DID have with them!
I don't know what my future holds with my daughter and I, but I do know that God is good, through everything, God is good. NEVER forget that! No matter what…God is good.
If you find it in your heart, pray for my daughter's salvation. Pray that one day, she realize, that leaving is not the answer, and pray for God to continue to hold me up.
Don't forget….God is good. ALL the time. In the good and in the bad. In the hard times and fun times. He's ALWAYS good. No matter what tragedy you are facing, nothing can get you down if you are saved.
My favorite verse to hold onto in tough times is Job 42:2, "I know that You can do all things, And that no purpose of Yours can be thwarted."
I wanted to give you, precious, precious mom, a few gifts this Mother's Day!
The first, is something near and dear to my heart, my blogging binder. Now, through Mother's Day, you can snag this gorgeous moms blogging binder for 20% OFF! 
Many of you had emailed in and were bummed that you missed the one day sale on this when it released last week, so here's your chance to grab it here at a major discount again. But hurry, because it's only good through Mother's Day!
The second gift I wanted to give you is a gorgeous Mother's Day free printable. You know I love my printables! They are beautiful and fun to make! I'm obsessed.
Hang it on your wall, give it to YOUR mom or a good friend. Be sure every mom feels super special this Mother's Day!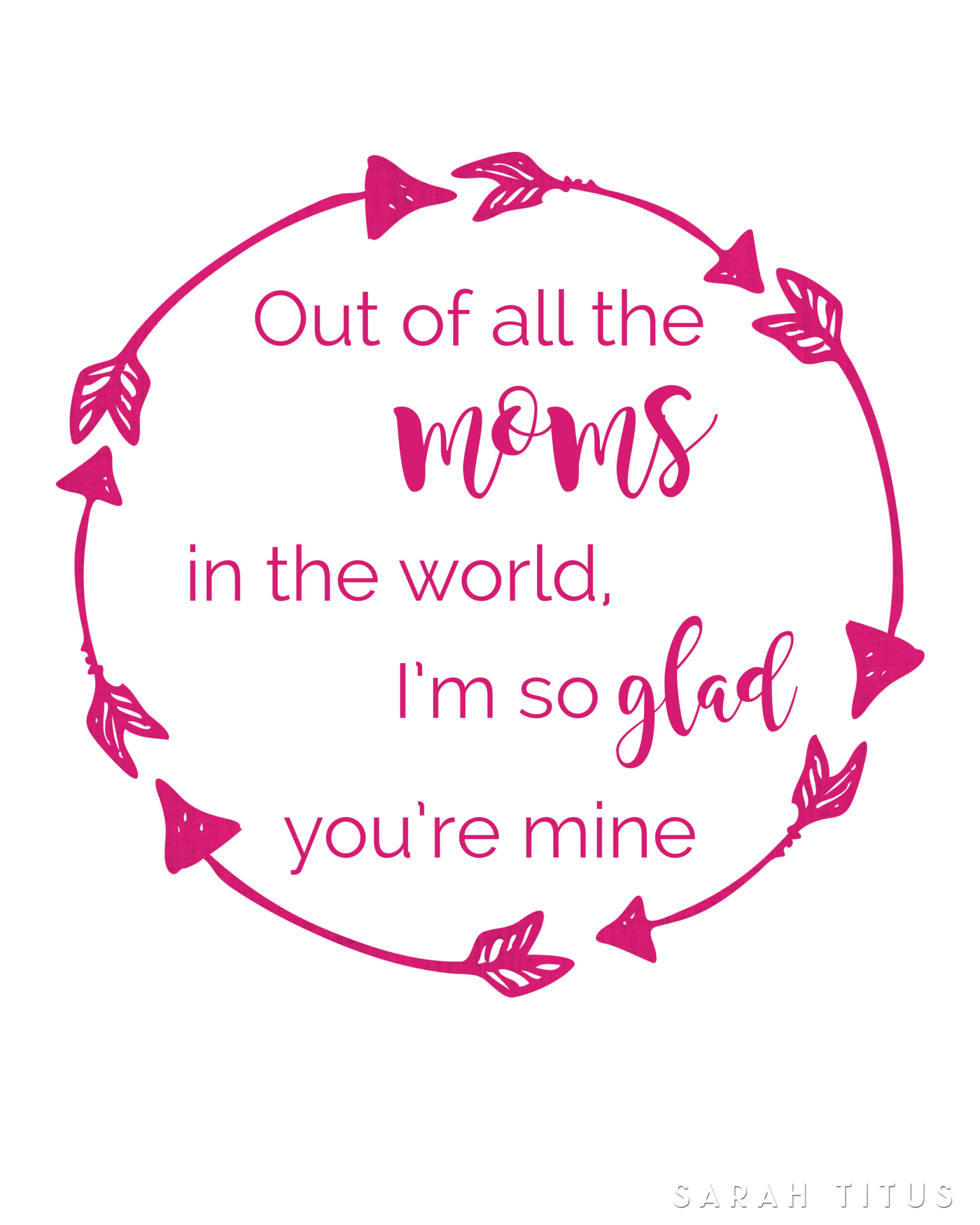 Download the "Mother's Day" printable here.
Score the Moms Blogging Binder for 20% off here.
These printables are for personal use only. You may not alter them or redistribute them for monetary gain without written consent from the author, Sarah Titus.