My daughter is 13 and we went to the thrift store to buy her leggings for school. Apparently, jeans are no longer acceptable to wear in middle school. haha. At least here; is it like that where you're at??? I'm curious if it's just a local thing or all over?
She's super into space and galaxy designs right now. Seems to be pretty popular online too. She found a pair of galaxy leggings this weekend and started dancing and getting SUPER excited in the store when she found them!
It was really cool to see her so happy, especially since becoming a teen, she's gotten pretty moody. One minute sad, one minute happy. Wow. Part of growing up I guess but it's definitely something different I'm trying to adjust to (any tips on that? I'm all ears!) 🙂
We celebrated her find by creating this cool free printable weekly planner that is galaxy themed! It's out of this world! Had to throw that one in! haha.
Galaxy Printable Weekly Planner
She helped design the bookmarks and chose the stars and where to place them. She chose the designs for the blank post-it notes as well.
Everything I've done in my working online has ALWAYS INCLUDED my family.
So many people ask me how I get so much done, how I accomplish so much. They wonder what I do with my kids while I work.
What do you mean? They are involved WITH me. 🙂 <3
Whether I'm creating a printable template, working on a course, writing a newsletter, whatever I'm doing, they are helping: giving advice, picking designs, telling me if one thing or another will engage with you guys more, helping me know what sales to run, etc.
They are so much a part of the blog and I think it's important as a business woman online. If you run a business you want to INCLUDE your family!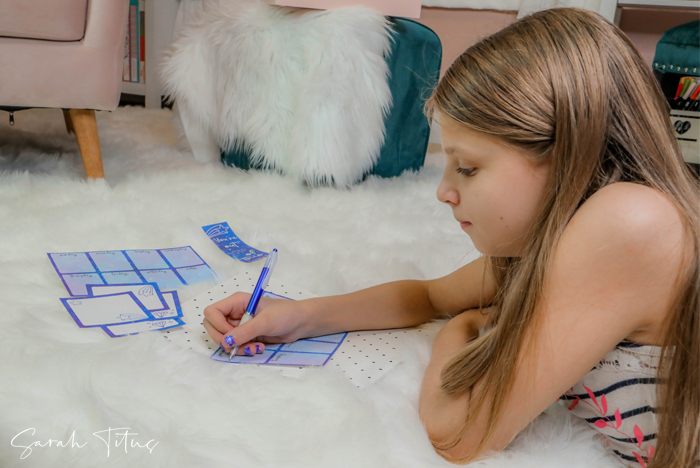 One day I DREAM of having a husband and we'll work TOGETHER on the blog. Maybe he'll start his own blog, I don't know.
But I do think it's important that your family is involved in what you do. If they are not, it won't be as fun and you may get bored and fizzle out. You definitely don't want to have to pick between your work and your family. That's never good.
Posts like this are so vital to this blog, they are so important to ME because, I get to work with my kids on something we enjoy doing, all WHILE serving the world.
Maybe these weekly planners will help you or your kids be more organized.
Maybe it'll help them get their homework done in a more organized and efficient way.
Maybe it'll help you on your blog or in your life.
If we can do something that helps other people and we do it as a family, that's huge. It's a massive impact and it's teaching the kids to serve at a young age (my daughter wants to be a YouTuber Blogger when she grows up…booyah!)
I remember when I first started working from home full-time and my kids were right there. We'd sell clothes on ebay, list stuff on Craigslist, and they'd be right there, helping sort clothes, etc.
They were just babies then, but growing them up in that helping family type of way has really helped shape them into who they are today, so I highly encourage you, whatever you do, do it WITH your family. Don't separate work and family. The two are interchangeable with each other. Family and work, always TOGETHER!
This weekly planner can be used as a meal planner, to-do list, the kid's homework schedule, etc.
The possibilities are endless! It can help in SOOO many ways!
These galaxy free printables also come with a memo pad (post-it notes) and bookmarks to make this set simply OUT-OF-THIS-WORLD. 😉
Speaking of cool galaxy printables…
A few months ago, my daughter asked me if she could learn how to create printable pages, and needless to say, I was thrilled. I set her up with my How to Create Printables course and she created her VERY FIRST printable, just going based on the course.
Even though she was nervous to share it to the world, it was a hit. I thought the Show Your Inner Unicorn Printable would be a great addition to the galaxy weekly planner.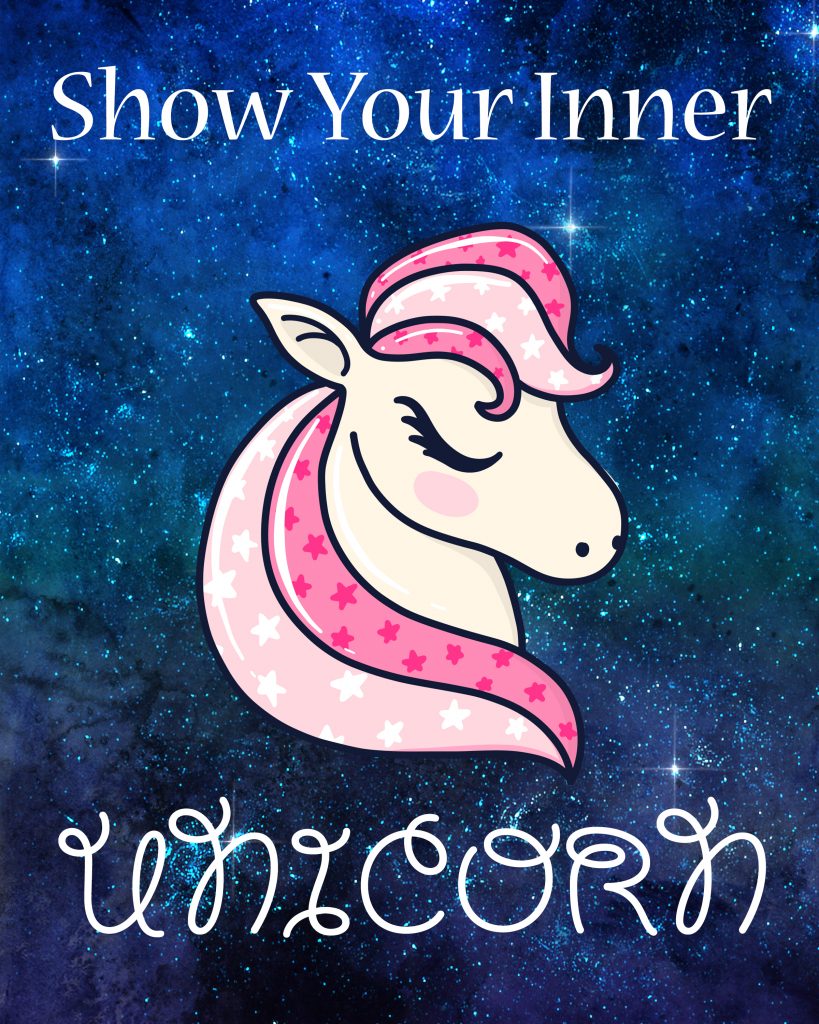 Isn't it super cute!? She did such a good job! You can grab that wall art printable here.
You can download the full galaxy weekly planner set below…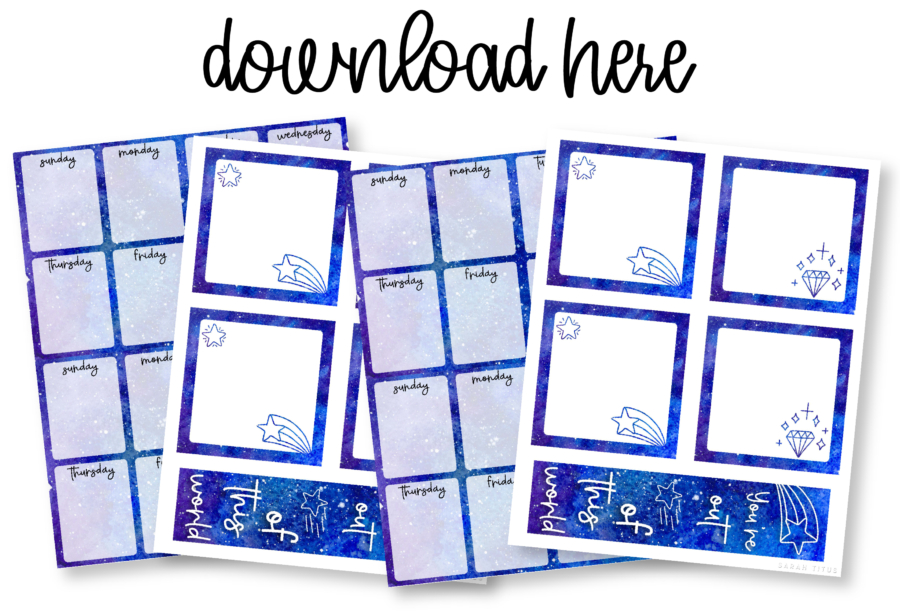 Download the Galaxy Undated Planner Printable PDF here.
I hope you enjoy these printables as much as I did creating them with my daughter!
If you need some help getting your whole house organized, be sure to check out my 110+ PAGE HOUSEHOLD BINDER FREE PRINTABLES! It has everything you could possibly need to keep track of running a home and family!