Handlettering….I fell in love with it!
Why?
Well, I am SO picky about fonts. Seriously, I can NEVER find one I'm happy with. Okay, maybe one or two. But the ones that I do find that I like, I always pick apart and feel like there are certain letters that I want to be different.
What's the solution?
Create my own font!
It's not as difficult as I thought it was, and yes, there is going to be a Sarah Titus signatured font in my own handwriting coming soon! It's already created and a few of my closest friends are giving it a spin! 🙂
And in case you're wondering, yes, I totally plan to work on getting better and making MORE fonts! Because it's just really cool!
I love to create. It's just so much fun for me, but my biggest challenge at the moment is to overcome a stinkin' shaky hand! It might be the pens I use (Sharpies) so I'm hoping to get some cool pens for Christmas (hint, hint to all my friends looking for a gift for me). 😉
So, practice, practice, practice it is…
This Thanksgiving season, I created TWO fun free Thanksgiving hand lettering practice sheets– one is cursive, one is sans, so we can learn and practice together!
Free Thanksgiving Handlettering Practice Sheets For Beginners
I'm a firm believer that when you want to accomplish something, you go for it, even despite your own weaknesses (for me, a shaky hand).
Print it out multiple times. Use different pens. Different colors. Really try different things.
If you're just starting out like me, it's all about getting that brush pen in your hand confident…nice, smooth strokes.
Cursive Fonts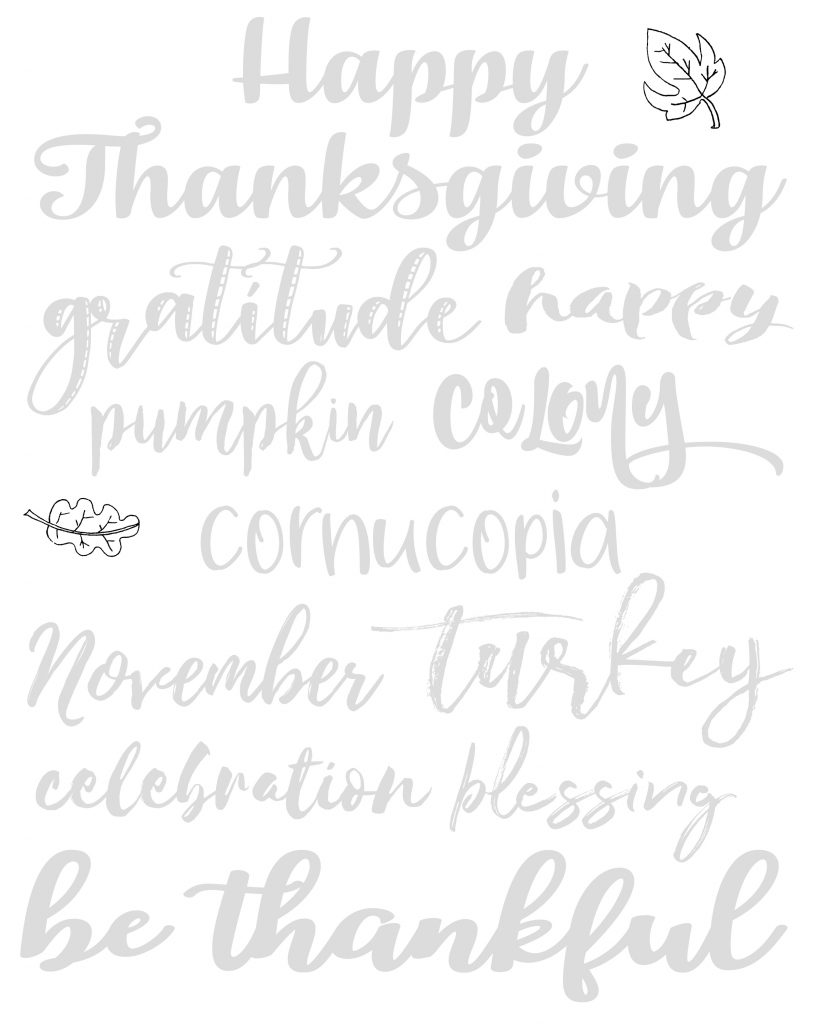 Sans Fonts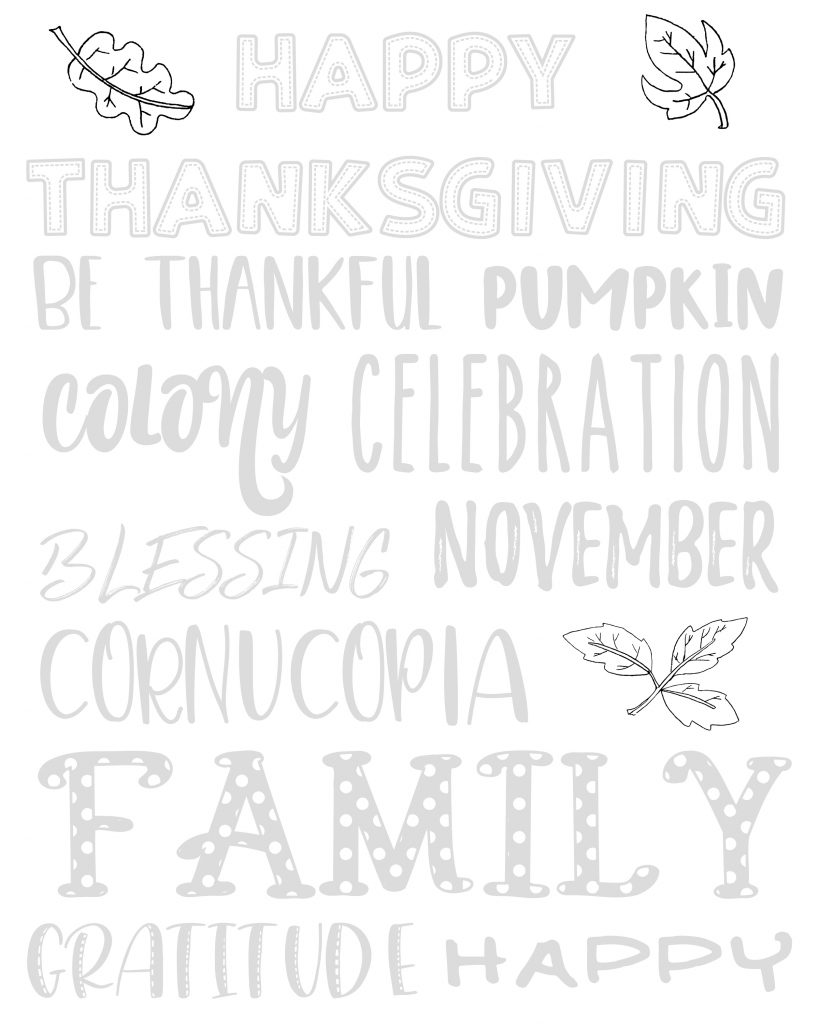 You can download the free Thanksgiving Cursive Font hand lettering practice sheet PDF Template here.
You can download the free Thanksgiving Sans Font hand lettering practice worksheet here.