As you know, I'm a highly organized person, so when I found this Household Binder online, I was absolutely smitten over it and am honored to share Laura's work. Everything you need to make you own binder is linked below! Enjoy!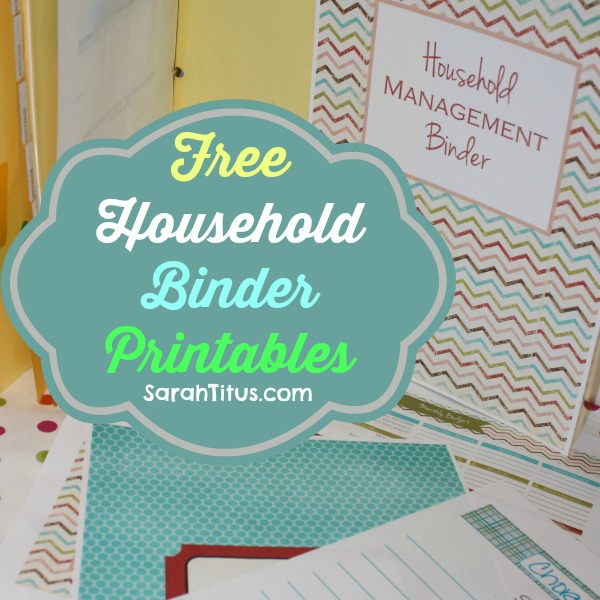 Free Printables: Household Binder
Household Management Binder Cover and Spine
Emergency Contact Sheet
2013 – 2014 Monthly Calendar
Perpetual Calendar
Utility Phone Numbers
Contacts Page
Deep Cleaning Checklist
Cleaning Checklist
Room by Room Cleaning Checklist
Chore Chart
Grocery Shopping List
Weekly Meal Plan
Family Favorite Recipes
Freezer and Pantry Inventory
Detailed Monthly Bill Tracker
Simple Monthly Bill Tracker
Debt Payment or Savings Tracker
 Monthly Budget Worksheet
Party Planning Schedule
Guest List
Party Planner
Expense Record
Holiday Gift Tracker
Child Information
Medical Information
Exercise Log
Password Log
Home Management Binder Dividers
Looking for more Household Binder free printable pages? Click here to access a pink/teal set.
Related: Organizing your home can be so difficult. You have no idea where to begin or how to organize your home in a way that makes sense. This organizing essentials guide is the perfect solution. With real life advice, this go-to guide covers almost everything you own! Get started now and say goodbye to clutter forever!
These printables were created & provided by: Laura at Laura's Crafty Life