Would you like to learn how you can clean and organize your home more effectively?
Then today I'd LOVE to share with you a simple solution to keeping the house clean, and encouraging the entire family to get involved!
Related: The BEST Free Printable Cleaning Checklists
Free Printable Cleaning Stickers
Now there is nothing I personally love more than maintaining a tidy home, and having a place to organize all of my family and my belongings.
I've found that when everything has a place, it's much easier to keep track of what you have, and what you need to get rid of!!
This helps cut down on unnecessary clutter, drastically.
Setting cleaning systems and schedules in place, is a great way to keep things moving smoothly as well!
Related: Habits of People Who Have Organized Homes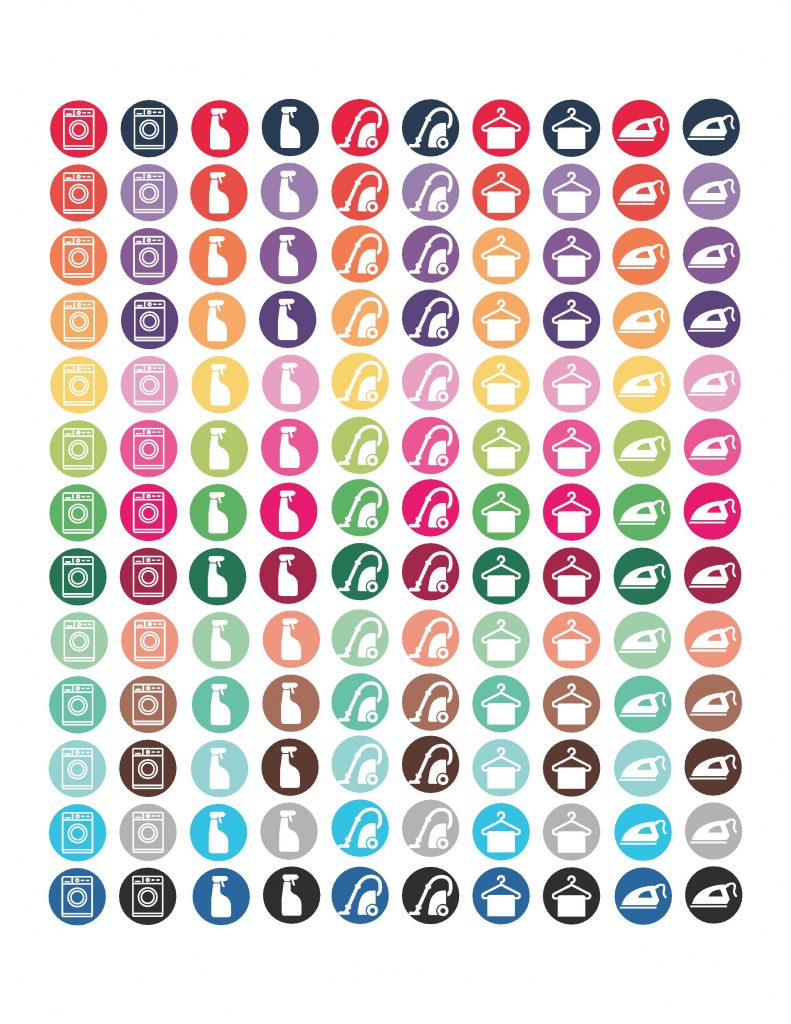 These free printable cleaning stickers are a simple, yet effective way to encourage better daily and deep cleaning habits from the whole family.
You can print these templates out and use them as labels for your cleaning bottles, on chore charts, and anywhere that will help you and your family be more organized!
Download the cleaning stickers printable here (PDF) and here (SVG) to use a cutting machine.
Purchase sticker paper on Amazon here.
Need help uploading your SVG into Cricut? Click here to see our full tutorial!