Raise your hand if you love having a clean home?
Now, raise your hand if you think it's an easy job when you have little ones running and playing all over the place?
I get it, living in a clean environment can become a really hard thing to achieve when you have kids.
There is a solution! You have to get into a routine and schedule.
When you let your kids know what you expect from them, and you teach them how to do things, your life will be so much easier!
I want you to have a clean home, and realize that it is possible, even if you have 10 kids! 🙂
That's why I created these Free Printable Chore Chart Stickers!
And best of all, you don't even have to cut the stickers/labels out! They've been designed for busy moms to fit on Avery sticker sheets!
Free Printable Chore Chart Stickers
There are two kinds of sheets to print. One is in color and one is black and white colorable, so you can have fun with your kids coloring the stickers! Talk about getting them excited to USE the stickers!!!
Sometimes, kids feel more motivated to take ownership on things they have control over; by giving them the freedom of coloring these stickers, they will definitely feel more in charge and empowered to follow through!
These go along perfectly with my Creating a Chore Chart That is Right for You Free Printable, so go check the chore chart template out so you can establish a nice and efficient cleaning routine for your family!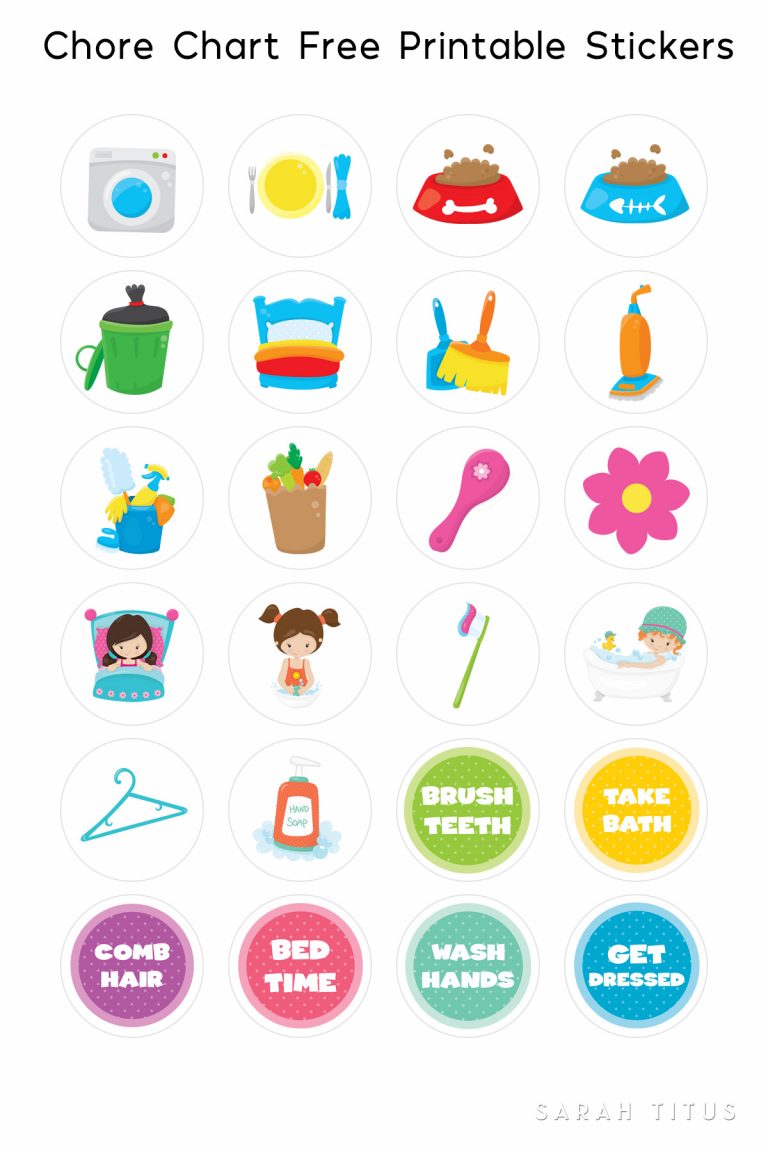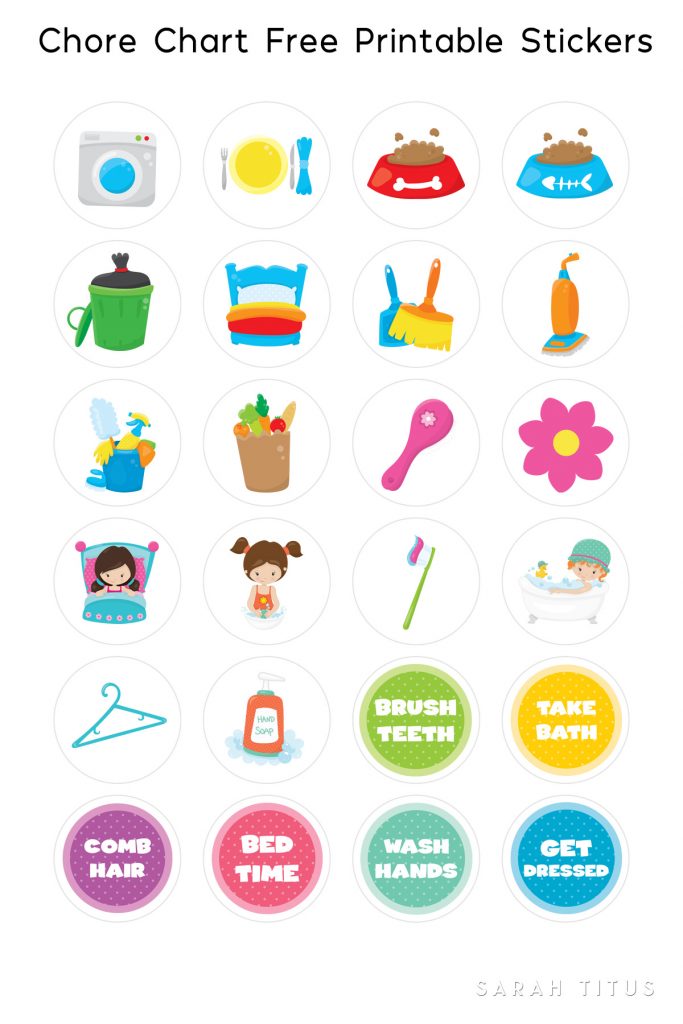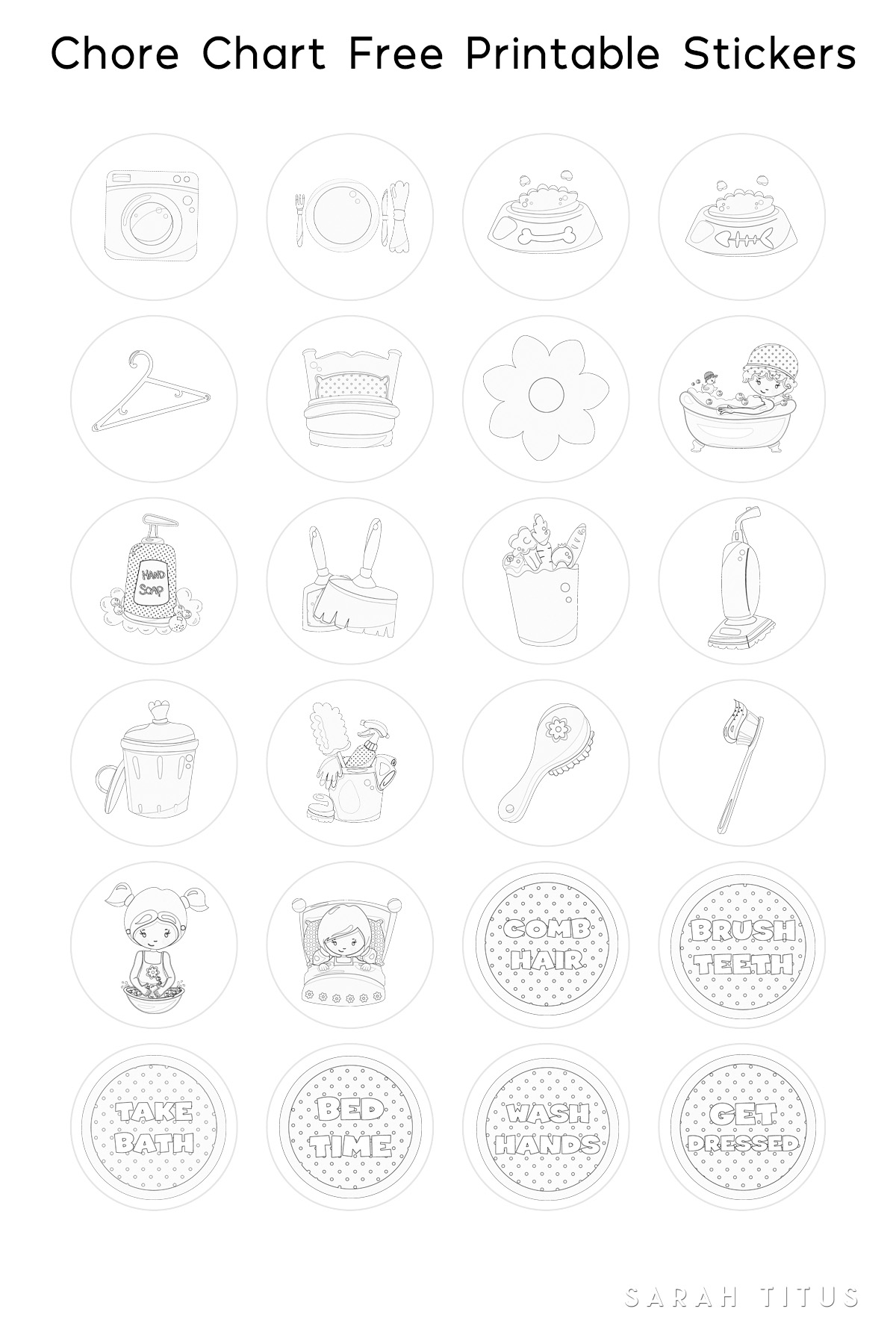 Download The Free Printable Chore Chart Stickers PDF Template Below:
No cut stickers – print on Avery sticker sheets