For all of you teachers out there, I have a special FREE surprise for you today! Cute Printable Binder Covers For Teachers!!!
Free Printable Binder Covers For Teachers To Organize Students
Today I want to share with you some BIG printable sets that will make your school year go by smoothly and efficiently, while bringing joy to your soul with these super HAPPY COLORS not black and white!!! 🙂
I designed all of these printables to encourage organization, help you remember those important tasks, and to increase productivity.
I've personally found that when you're organized, you're able to be more focused, and get more things done and being surrounded by a lot of kids all day, we know, you need it! I cannot even begin to thank you for all you do for the future generation and how trying it must be at times. This is my way of giving back to YOU in particular! <3 <3 <3
These professional binder cover templates (free) will be super helpful to use during the whole school year. With them, you'll be able to keep track of your lesson plans, grading tasks, and so much more!
Not only will you be able to keep all the parent contact information in one place, but you'll even be able to organize your lesson plans, memorize your class list, and create behavior plans.
The binder covers are broken up into four sections for you: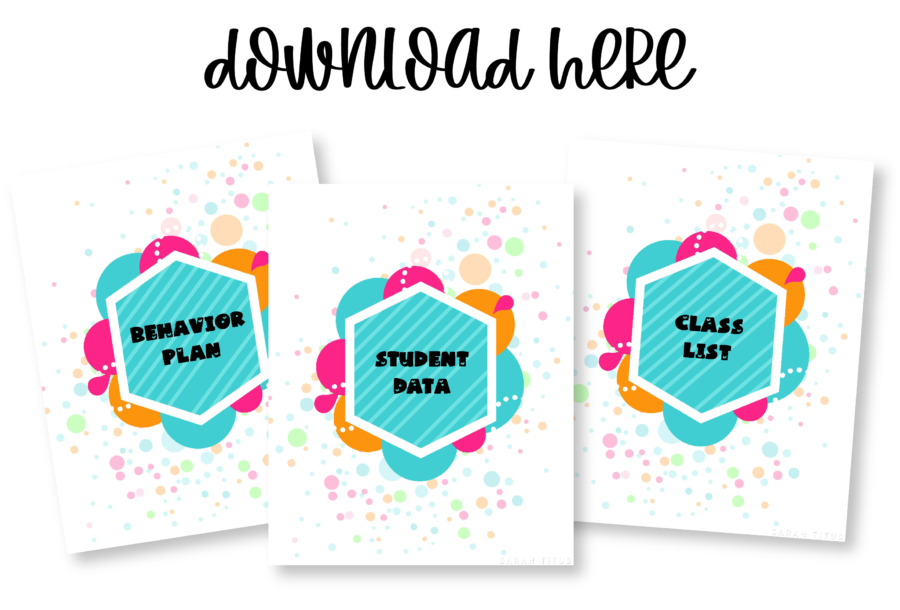 Download the free printable binder covers for teachers to organize students here.
Included sheets:
Teacher Binder
Behavior Plan
Arrival/Dismissal
Student Info
Parent Contact
Calendar
Grading
Class List
Conference Notes
Substitute Info
Lesson Plans
Student Data
This printable A-Z monogram set is so adorable! You can choose from any letter in the alphabet, and use it as your binder cover, split your binder into last names as sort of an "address book" type style, or use them as monogram wall art signs for your classroom or home. There's lots of great ideas and options with these free monogram printables!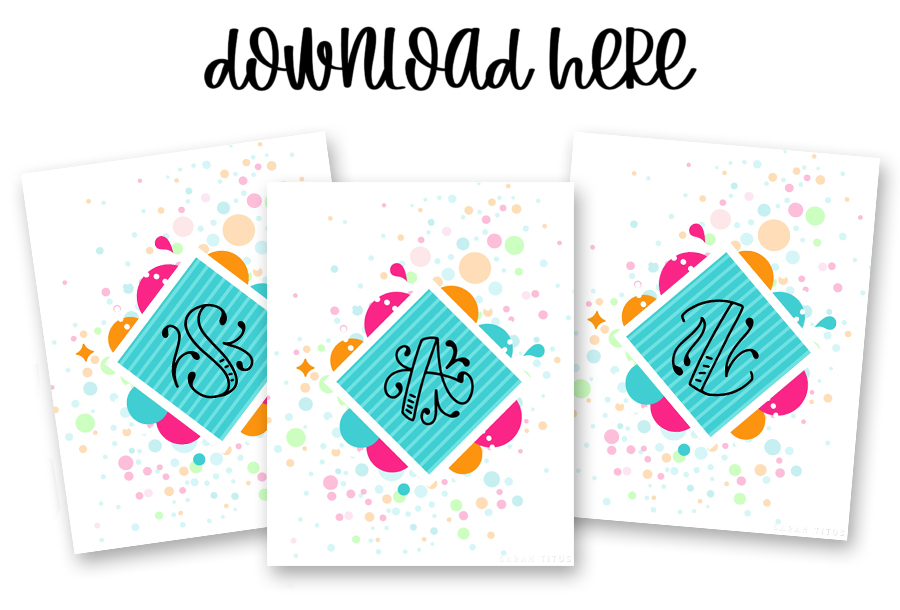 Download the free printable binder covers for teachers (alphabet) here.
If you would like to keep your binders organized by subject, you can use these printable binder covers!
When you're super busy, it can be easy for your paperwork to become disorganized. So using these binder covers is another simple way to keep all your paperwork in one place, and organized.
Something that I really love about these printables, is that you can print out fresh ones whenever you'd like!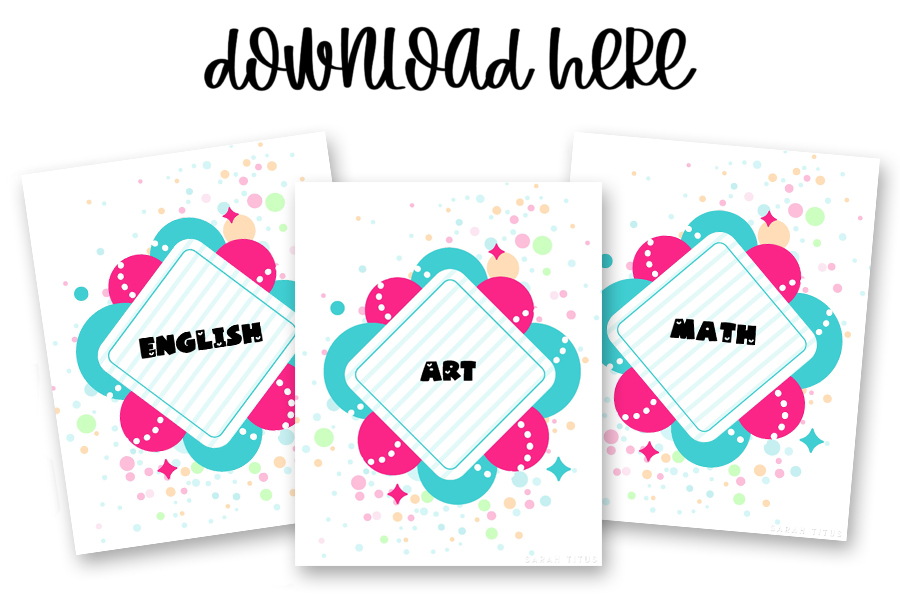 Download the free printable binder covers DIY for teachers (subjects) here.
Included subjects:
Art
Biology
Computer
Drama
English
French
Health
History
Math
Music
Science
Spanish
If you need more subjects, not a problem, I have more binder covers in my shop here! 🙂 Some of them are even colorable, so if you're sitting there at your desk waiting for your students, you can color some binder covers and pass the time.
When you've got a lot on your plate, you know how easy it can be to lose track of the days during the week. These printable binder covers will help you remember what day it is, and remind you of exactly what you need to get done on those specific days!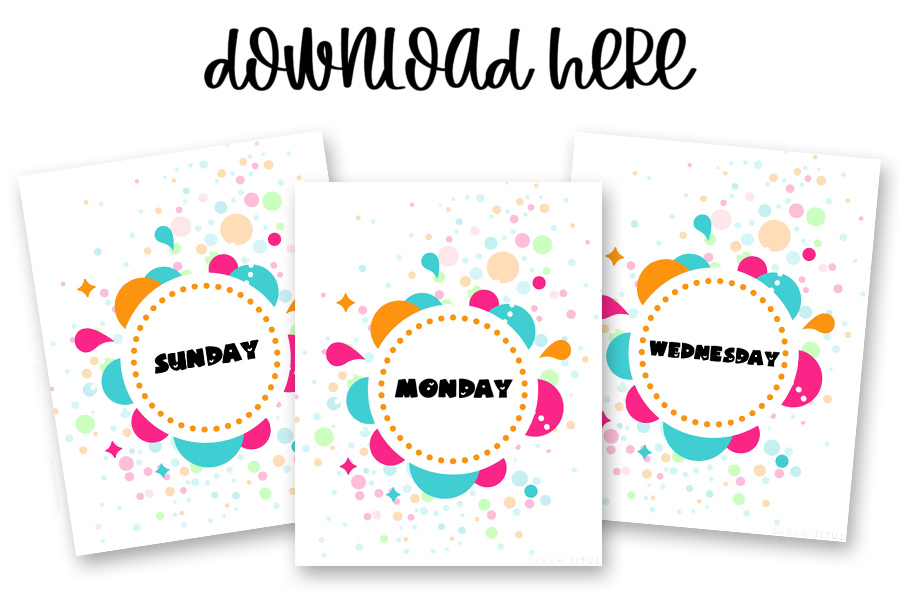 Download the free printable binder covers for teachers (days) here.
Days of the week included are:
Monday
Tuesday
Wednesday
Thursday
Friday
Saturday (great for grading papers and off-school work)
Sunday (great for grading papers and off-school work)