If you enjoy accomplishing goals or just really want to be super organized this upcoming year, these daily planner printables: the 2021 Daily Planner is for you!
With worksheet pages for tracking your plans, goals, and need to know information, you will be way ahead of the game!
You can use these 1000+ printable pages to help you keep up with your family's schedules (there's daily schedule sheets with times – hourly), activities, and important information!
These daily planner binders will calm the chaos in your life!
Free 2021 Daily Planner 530+ pages: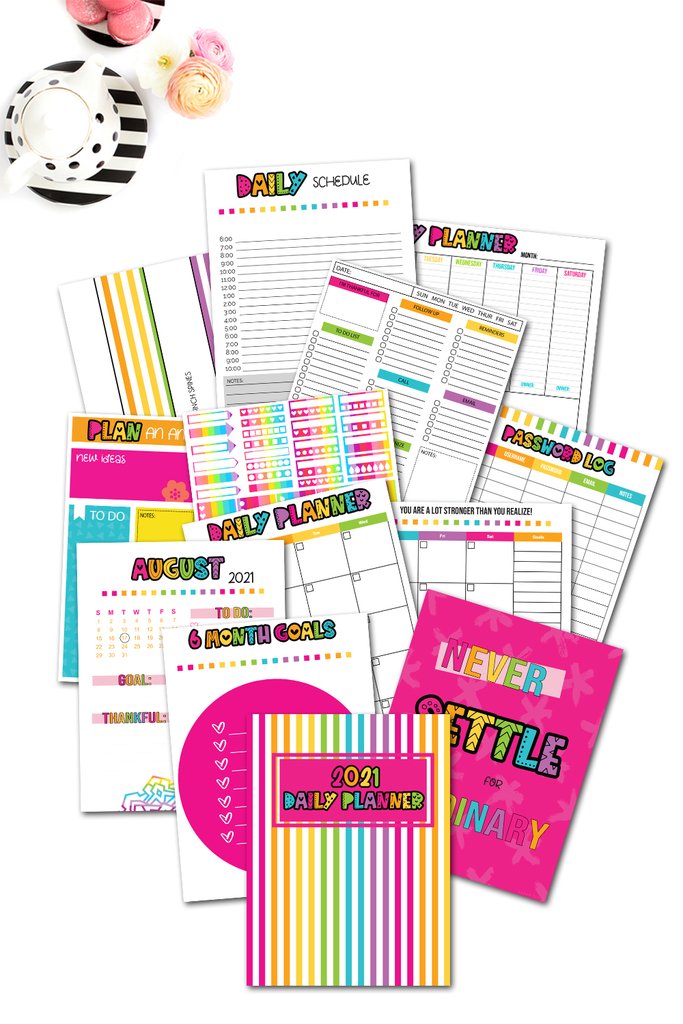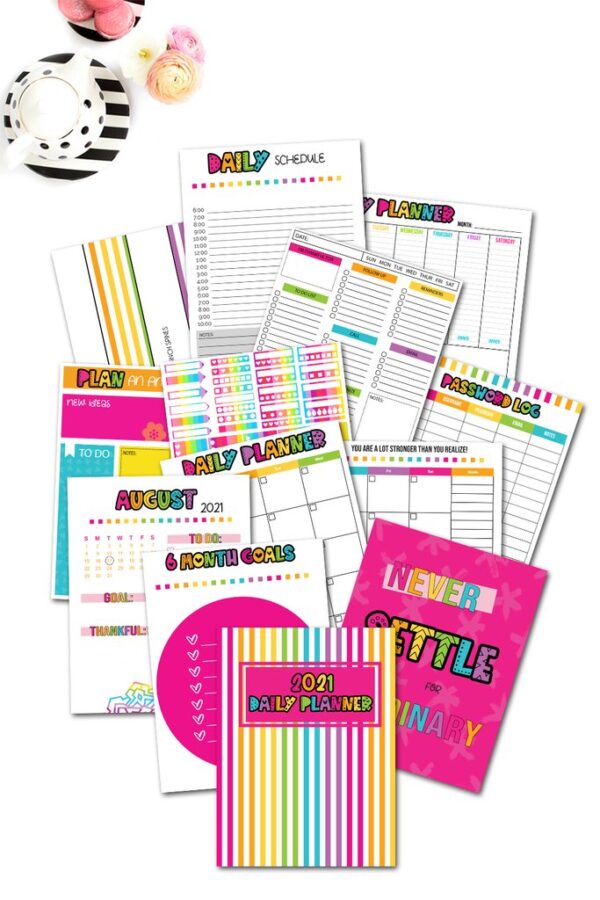 If you already have a binder there are different sizes of spines to fit whatever size you have on hand…no need to go out and buy another binder. Just use one you already have and you're good to go.
If you do need a binder, here are the appropriate ones on Amazon:

Get easy access to the 2021 Daily Planner Printables
This 2021 Daily Planner is your solution to taming the wild beast within and having the peaceful life you dream about. It doesn't come overnight. It's a process, but the more you use these daily routine planner printables, the more you will learn to manage your time in a completely new and effective way.
You'll start noticing you're accomplishing a lot more than you ever thought possible and THAT'S when you can enjoy life and have fun … because you're not constantly rushing around all the time with your constant list of to-do's.
The 2021 Daily Planner is 530+ pages!
Printable pages include:
Cover and Spines
Year at a Glance Calendar
Daily Planner Sheets With Times – Hourly Daily Schedule
Monthly Anniversaries Tracker
Monthly Birthdays Tracker
Monthly Important Dates Planner
Address Book
Encouraging Quotes
Emergency Contacts
Weekly/Monthly Goals
Daily/Weekly/Monthly/Yearly Focus Goals
Planner Stickers (17 pages full!)
Monthly Cover Pages
Daily Calendar/Planner (pages for every day of the year)
Inspirational Wall Art
2021 Daily Planner includes calendars for Monday start!!!
…and TONS MORE!!!
My Favorite Pages
It's hard to choose my favorite pages because they are all helpful, but I do have a few. 🙂
A calendar is a must! These Undated 2-page Spread Calendars are great to see the month in a glance. The calendars have both a Sunday and Monday start day template. There's plenty of space to fill in all the appointments, important events, and activities plus an additional column to write down your goals.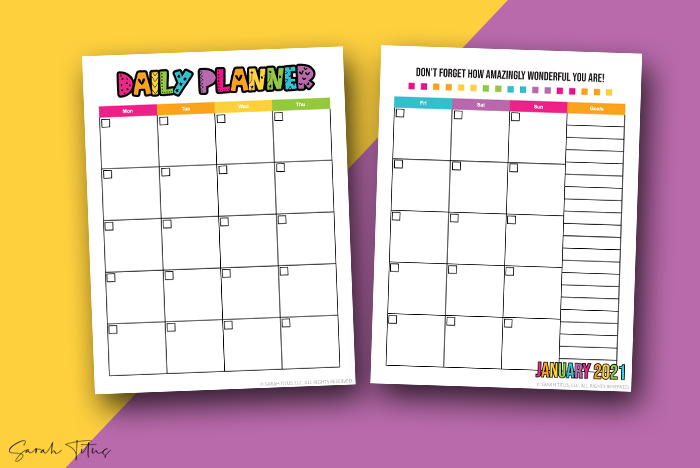 The Daily Planner pages have all the sections you need to have a productive day! There are pages for every day of the year!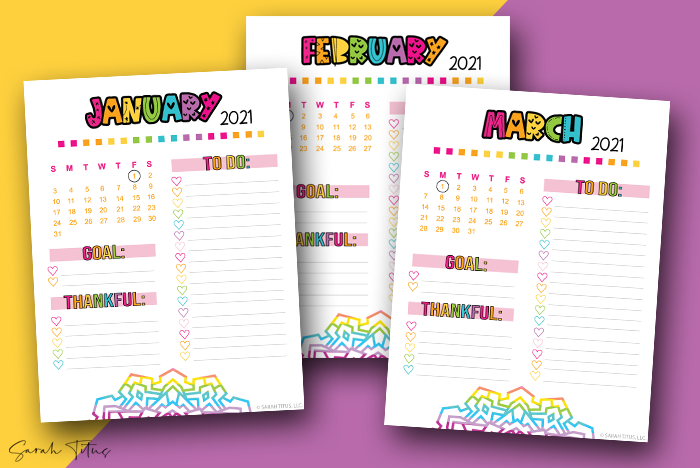 This Weekly Planner is great for those who like the landscape layout. The Weekly Planner has a Monday start, and a place to write down what's for dinner as well as a section for priorities and notes. Great printable to reduce that brain clutter we often get with our busy lives!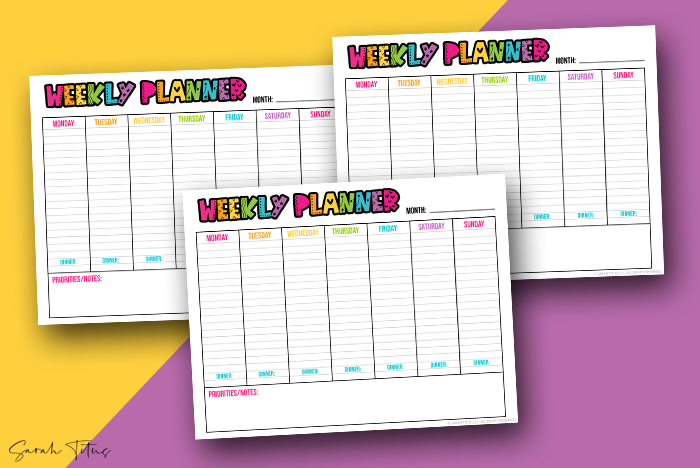 The Emergency Contacts printable is probably the most important printable in this binder. We never know when an emergency will arise. This printable allows you to prepare for those unexpected events and will allow for important emergency numbers to be right at your fingertips.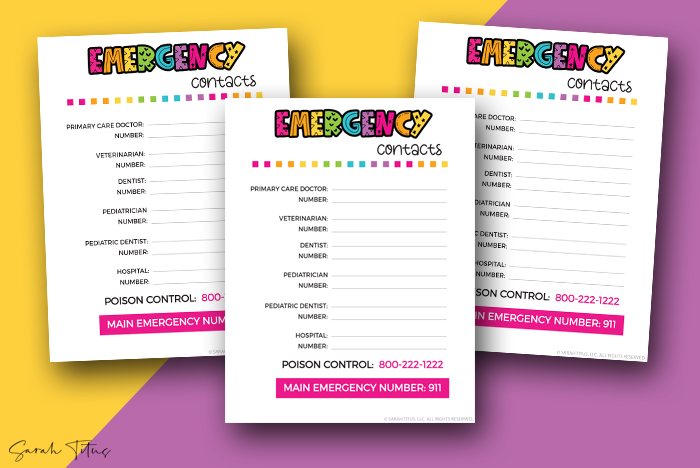 This Chore Chart is so full of color, who wanted to use it? This would be great to use for the children in your home. Great way to teach our children responsibility and train them on how to do daily tasks on their own. Great opportunity to have them check off when they have completed the task. What a sense of accomplishment. 🙂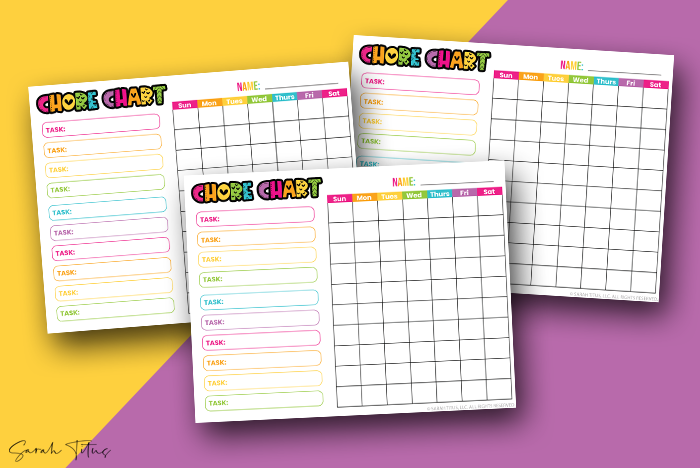 This Kids School Info printable is a one-stop for all the numbers you'll need for the school year. Print one for each of your children and have easy access to name, email and phone numbers from the school principal to the bus driver! Empty spaces provided for those that I may not included. 🙂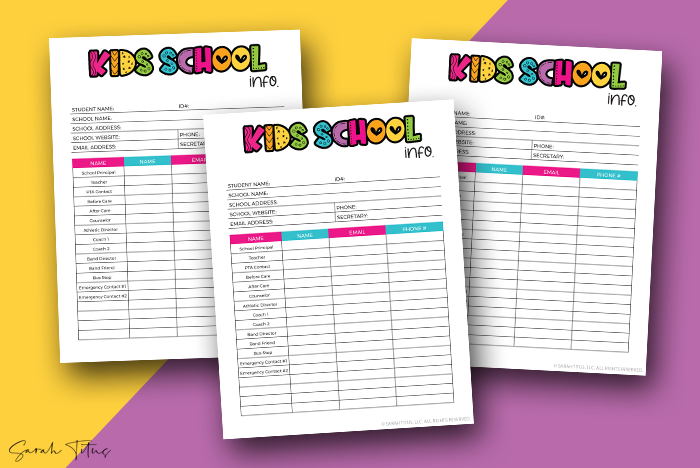 Never forget an activity or event with this Kids School Activities printable. The undated calendar allows you to fill in those important sport and academic activities. Whatever activity or activities your child is involved in, this printable will sure do the trick in keeping everyone up to date!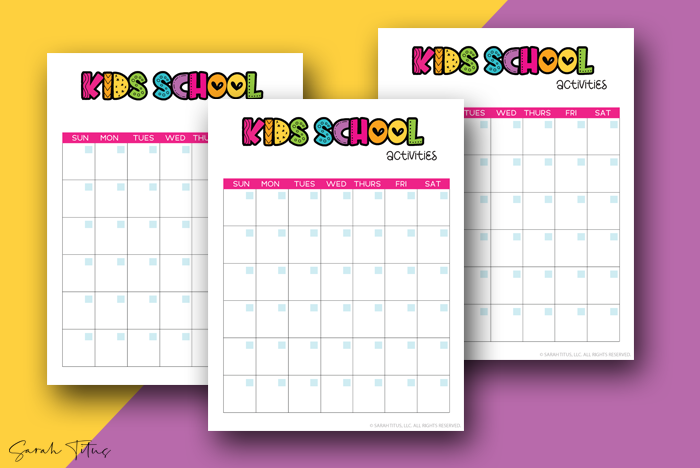 These gorgeous Monthly Cover Pages are a great way to welcome the upcoming month! The bright colors are uplifting. The Monthly Cover Pages is a great way to enter the month with a positive outlook. <3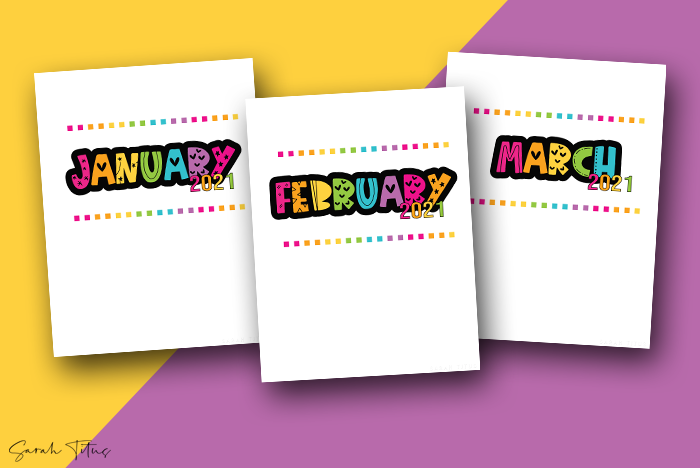 Speaking of a positive outlook, these great Inspirational Wall Art printables can be used as dividers in the 2021 Daily Planner or as wall art in your office at home, on your refrigerator, or even in your child's locker in school. So many motivational and inspirational sayings to choose from!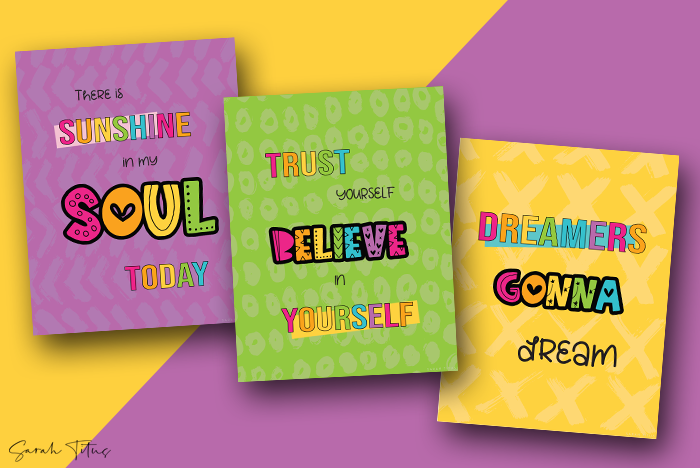 See what others are saying about the planner…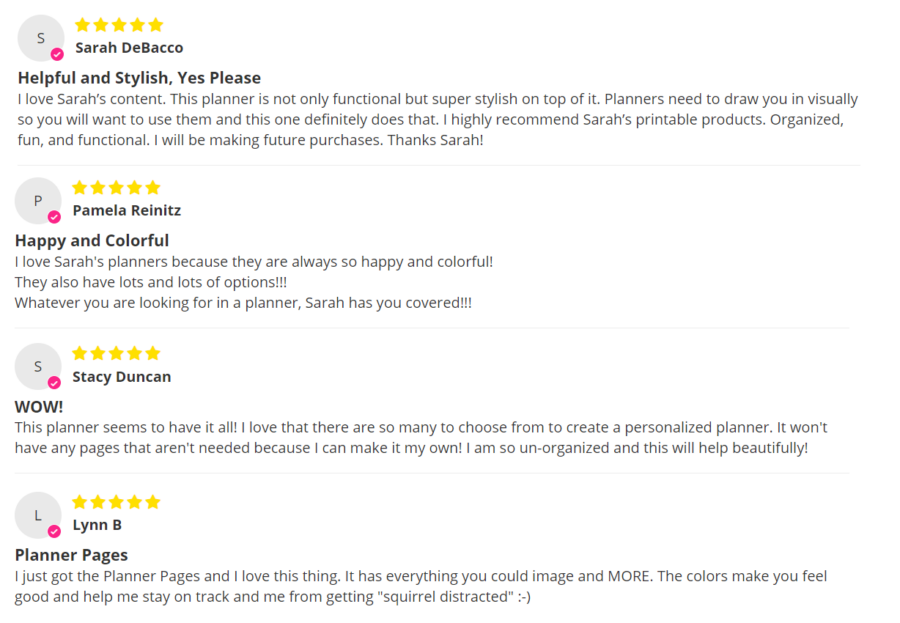 Grab your copy of the 2021 Daily Planner here!