BLT Pizza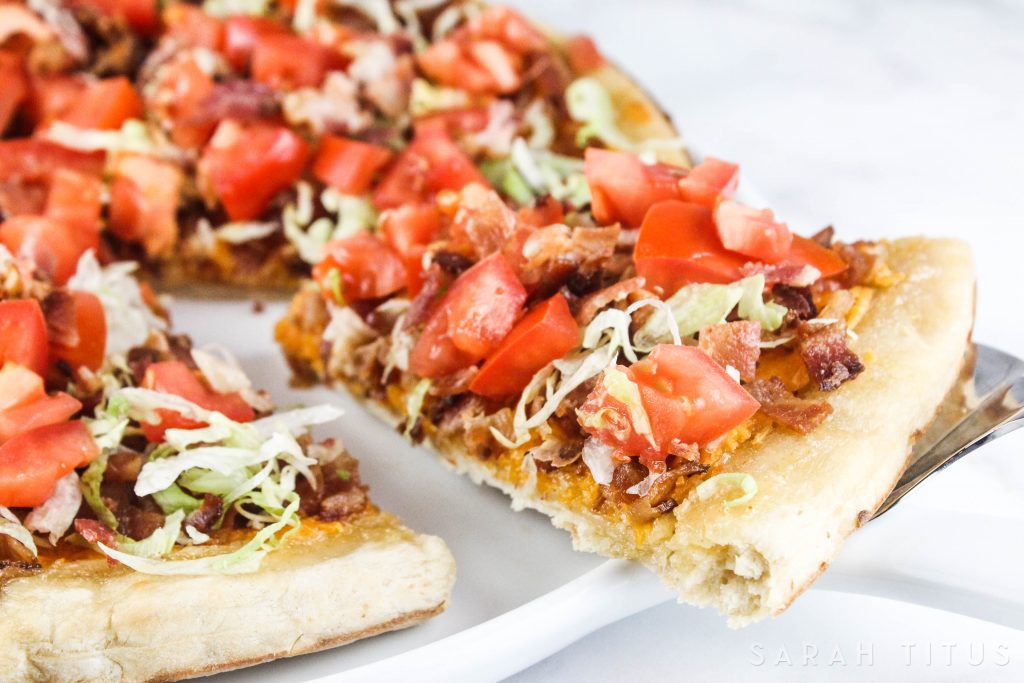 Pre-made pizza crust (I used Boboli)
¼ cup mayonnaise
1 tsp garlic powder
2 cups shredded cheddar cheese
13 slices of bacon
1 cup shredded lettuce
3 small tomatoes, chopped
Preheat oven to 425 F.
Cut bacon in small pieces, cook it, and set aside.
In a small bowl mix mayonnaise and garlic powder.
Spread mayo mixture on pre-made pizza crust.
Cover pizza crust with cheddar cheese and top with ⅔ of cooked bacon.
Bake for 8 to 12 minutes or until cheese is completely melted.
Top with lettuce, tomatoes and remaining bacon! Serve and enjoy!