Salted Caramel Bread Pudding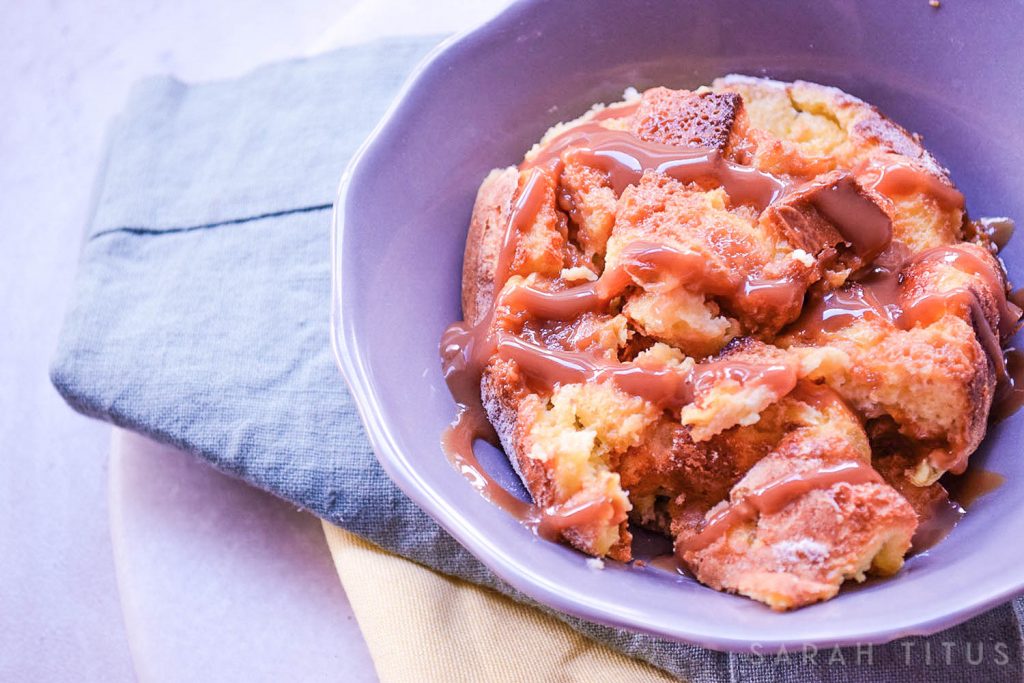 2 Eggs
½ Cup buttermilk
¼ Cup sugar
4 Bread slices
¼ Cup salted caramel sauce
1 Tsp salt
Preheat oven to 350F.
In a bowl beat in the eggs and incorporate the buttermilk, salt, and sugar.
Mix well until uniform.
Cut the bread into small cubes and add to the egg mixture.
Pour the mix into a baking dish.
Top with the salted caramel sauce.
Set aside for 20-30 minutes.
Place in the oven until golden (about 40 minutes).
Remove from the heat and place it at room temperature to cool down.
Serve with more salted caramel sauce and enjoy.
Recipe by
Sarah Titus
at https://www.sarahtitus.com/salted-caramel-bread-pudding/