I am SUPER excited to show you this adorable printable today!! These cute and encouraging notes are a perfect way to brighten your daughter's day and make her feel super special!!! 🥰
Let's get into these free colorable lunch box encouragement notes for girls!
Free Cute Colorable Lunch Box Encouragement Notes For Girls
Lunchbox notes are such a great way to make sure our children have some joy throughout their day! Whether they are having a fantastic day or maybe a tough day, these notes will definitely leave them smiling. 😁
These adorably designed notes are also colorable which is a great bonus!! Bring out the glitter pens, markers or crayons and let your daughter grow in creativity when coloring these. Once colored in, you are ready to use them!
These notes are so CUTE but they are more than that! The sweet messages on them will encourage them and help them get into a positive mindset. With all the negativity that surrounds our kids every day, we can help combat that with kind words! 💖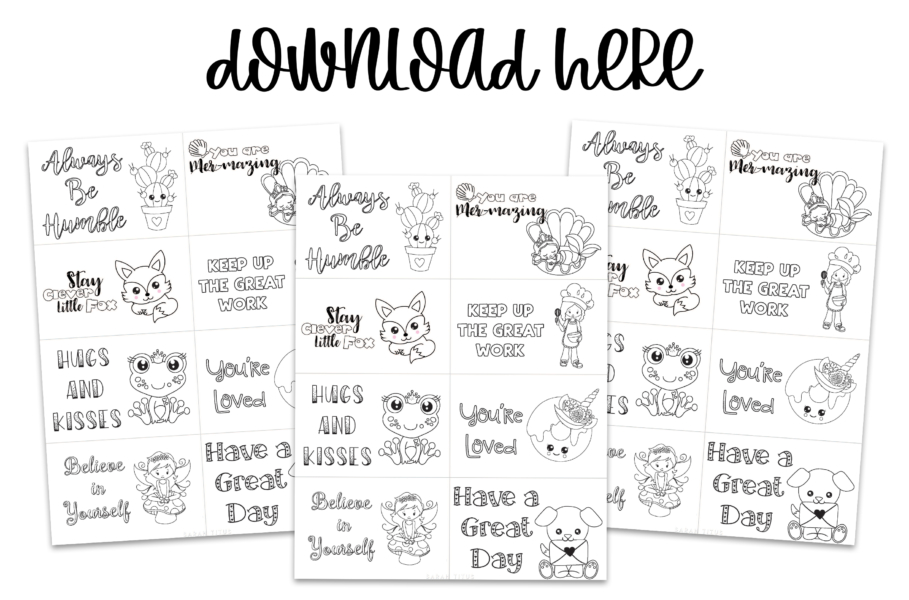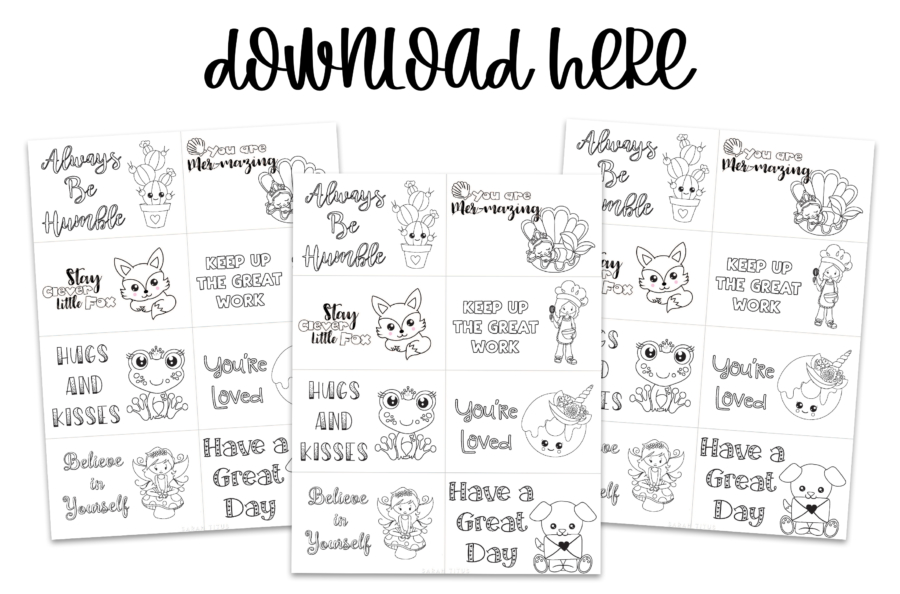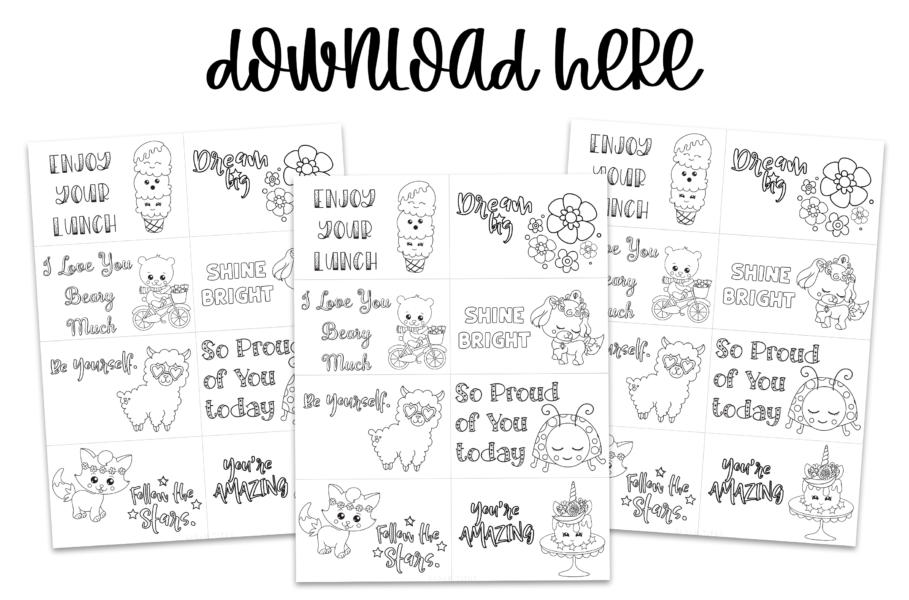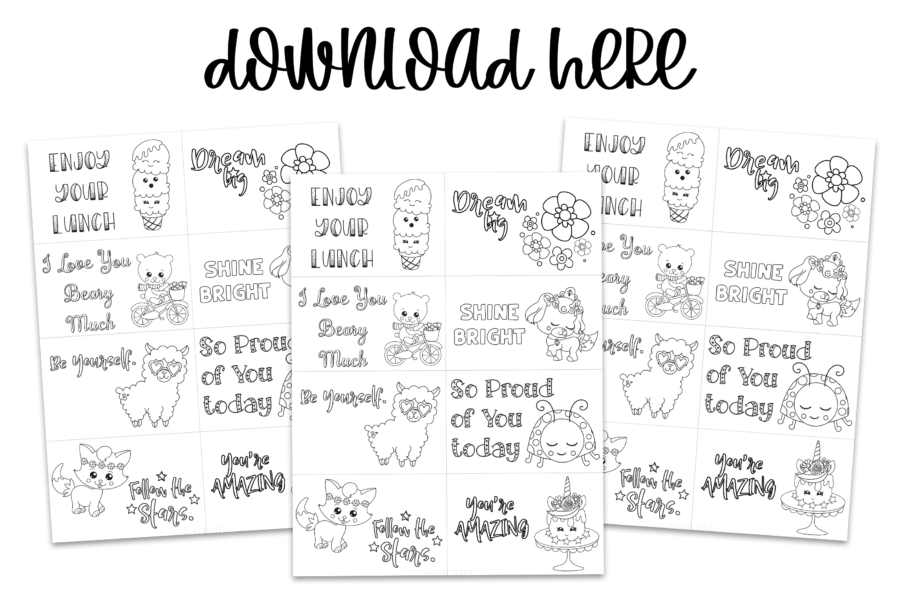 Cute Ways To Use These Free Printables:
These sweet printable lunchbox notes for girls can be used in lots of different ways! Here are a few ideas…
Use These Lunch Box Notes Ideas For Sick Days Or Injuries
There is nothing worse than when our kids are sick or injured! We want to do everything we can to make them feel better and smile.
Grab their favorite snack, a drink, some crayons (have you seen these super COOL special effects crayons???), and this printable! Load it all up on a tray and bring them "snacks in bed." 💖 They will love coloring these and enjoy reading the sweet notes! Whether its strep throat or a hurt ankle, these notes will definitely help them forget about that for a while!
You can even print out some of my free Christian printable packs for kids for a little something extra fun to do! Everything in my faith section in my shop is absolutely free 🎁 if you use special discount code: FAITH
Write Notes On The Back Of These
While they are perfect to use just as they are, feel free to take it to the next level by writing personalized notes for your child on the back!
Some ideas of how you can do this:
Write a "Why I Love You" note – list three specific things you love about your child. 🥰
Write a "Good Luck" note for that big test they have coming up this week! You can even encourage them by letting them know they've done a great job studying for it.
My favorite way would be to write "Encouragement Verses" – there are so many Scriptures on encouragement; write out some verses on the back of these and even help them find the references in their own Bibles!
Adding that little extra touch on the back will definitely be a blessing for your child and you too!
Give To Sunday School Classes, Schools, Girl Scouts, etc.
These encouraging lunchbox note printables would make amazing gifts for lots of occasions!
Your daughter can bring these to her church Sunday school class, girl scout group meeting, or a sleepover at a friend's house! It's such a fun way to encourage her friends as well as give them a fun activity to do. 😊
They could even grow together in serving others by mailing them or delivering them to a homeless shelter! There's no greater joy than giving and encouraging others, especially doing this as a group!
Your girls will absolutely love these printables no matter how you use them! Start encouraging today. 💕