I LOVE Spring. Flowers blooming everywhere, the sun is out later in the evenings, and if we are blessed, a little bit of Spring showers too that makes everything beautiful.
But with Spring, comes a new list of things to do.
The spring cleaning checklist printable will help you to get your house beautifully clean and ready for the summer.
There's even a blank one for you to fill in and personalize too!
Spring Cleaning Checklist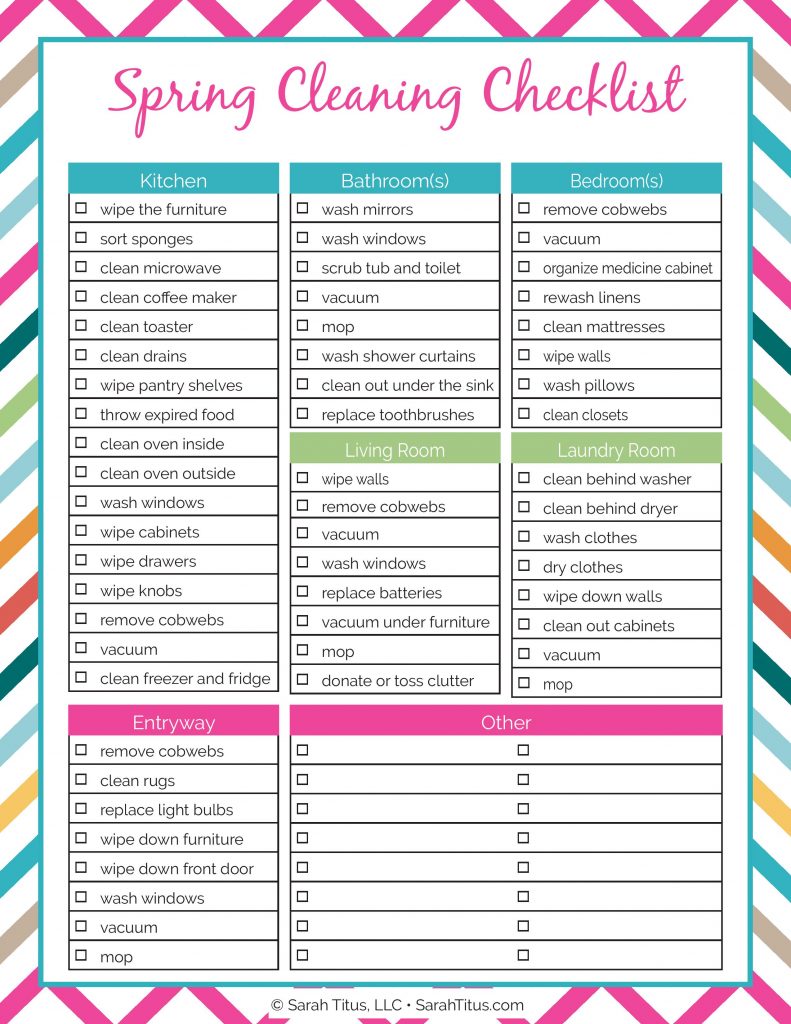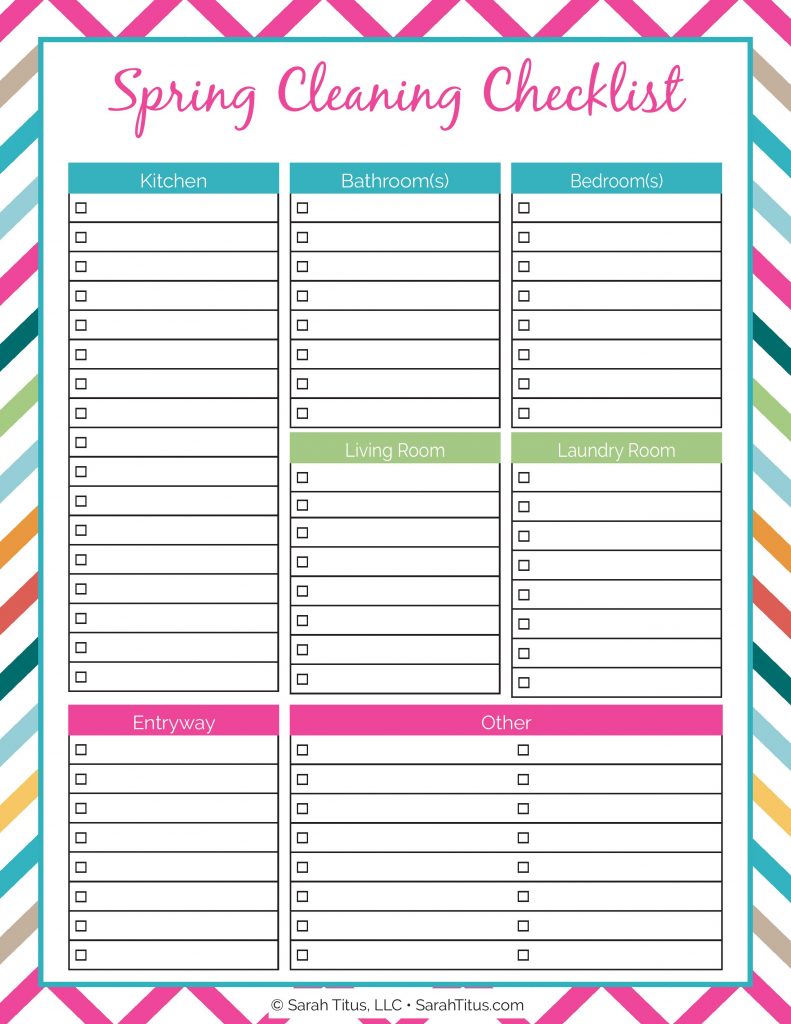 Download the "Spring Cleaning Checklist" printable here and the blank printable here.
Tips For Spring Cleaning
Sometimes the thought of "Spring cleaning" can come with that overwhelming feeling. You know that one, the dread of turning your home upside down and dealing with the chaos.
But that's the whole point of this binder… to keep you from living in the chaos and implementing new strategies to keep a tidy home and decluttered mind.
Here are a few tips to keep in mind when using these checklists
Once you get into a habit of doing all (or most) of these things weekly, it will go much quicker over time!

If you are out of town or have to skip a couple of days, that's okay… pick up where you left off from before and don't let overwhelm take over.

Get your family involved! Have your kids and spouse help out. Make sure everyone is on the same page so everyone can know what to expect.
You can even print these out, laminate them and hang them on your fridge! Then check off each task with a dry erase marker, and erase for the next day. 🙂
You will enjoy living in a fresh, clean home with minimal cleaning stress!
Looking for more cleaning checklists? Grab more options here.