Welcome to the Free Cleaning Binder series! If you're looking for a good Family Chore Chart, you're in the right place!
You can find the rest of the Cleaning Binder here.
"It was your turn!"
"No it was yours!"
Oh my goodness…have you ever heard these words around your house? I sure have! It's chaotic when no one has any ideas on who is meant to be doing what.
With this printable, everyone in your house will know EXACTLY what to do!
No more "I forgot" or "it was my sibling's turn" excuses! 🙂
Family Chore Chart Template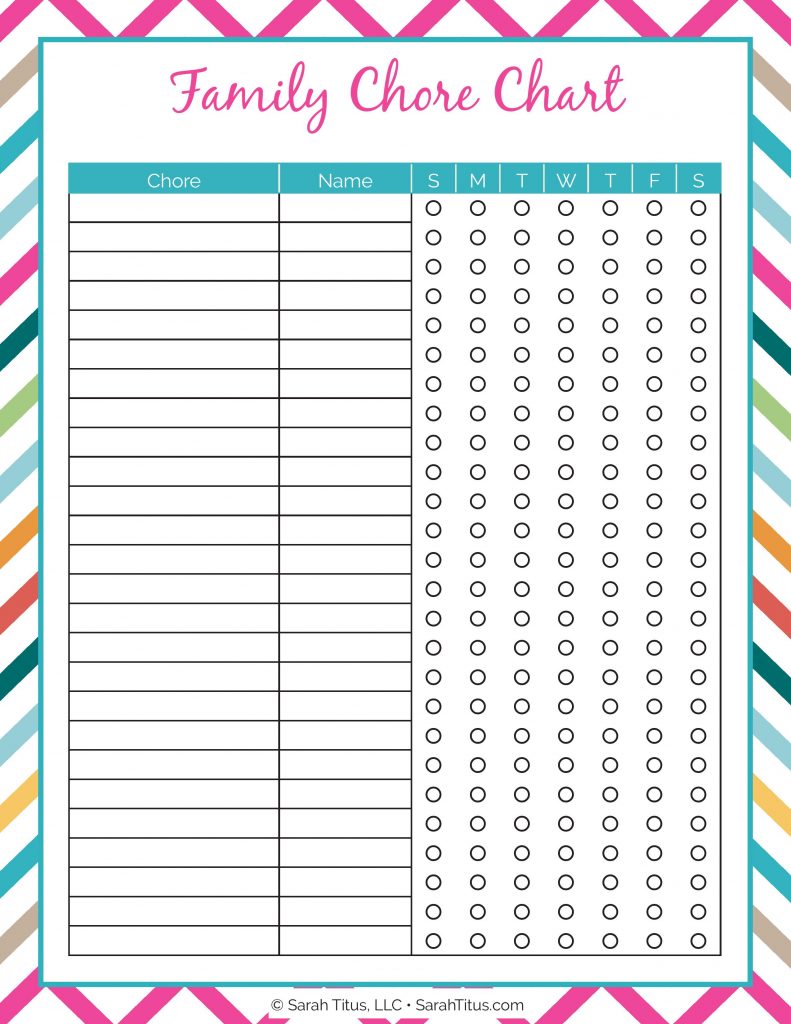 Download the printable PDF here.
Want more COOL chore chart templates to choose from? Check out these fun printable chore charts for FREE!