I didn't realize how valuable a positive attitude was, until I started making a conscious decision to be happy no matter what life threw at me.
And trust me when I say, I've had some nasty stuff thrown at me.
My childhood was a mess.
My mom, a single mom, never had time for me.
I was constantly in trouble at school.
Constantly bullied and picked on.
Constantly hated on.
When I was a teenager, my mom asked me to commit suicide with her!
She was…literally, one of THE worst mothers in the world, and I had to keep all that inside for YEARS.
Be The Energy Wall Art Printable
As if a horrible childhood wasn't enough, as a young adult, I faced homelessness with my kids as my ex-husband abandoned us and went off having several affairs.
I was in debt $30k, all the sudden without an income.
Friends betrayed me.
My church abandoned me.
I'd love to tell you that's everything, but it's just a portion of how my life has gone.
It's DEFINITELY NOT been some fairy-tale you read out of a book as a kid. Life just never has been that way for me.
I've been through A LOT!
So, I completely UNDERSTAND those who are suffering and are dealing with pain.
Because I've BEEN there!
The answer for me was to just start focusing on the positive things in my life.
"Yeah, I'm in $30k debt right now," I said to myself, "BUT…I CAN get out! One day I'll shock 'em all."
When I started changing my mindset to not let anything get me down, it became really RARE for anything TO….get me down!
And the truth is…nothing CAN get us down, unless we LET IT!
Having a positive attitude can give you inner strength, draw other people to you, and it can even influence the outcome of the events in your life! Wow, right!?
But it starts with mental toughness. It starts with focusing on the positive and being the energy you want to attract in your life.
To be clear, I'm not talking about some woo-woo experience. I'm talking about CHOOSING to BE HAPPY!
Whatever that means for you, CHOOSE to be happy. CHOOSE to be what you want your friends to be like.
If your family doesn't pick up after themselves and they are slobs, CHOOSE to pick up after YOURSELF, and maybe they'll see that and it'll have an effect on them. Maybe it'll inspire them.
CHOOSE to be happy WHEN things go wrong and you'll attract friends who are happy too.
You control a lot more of your world than you think.
You don't HAVE TO let family abuse you.
You don't HAVE TO be miserable.
YOU get to choose.
Choose to be the energy you want to attract. Simple, right?!
This Be the Energy wall art printable is a perfect reminder of that.
You have a choice!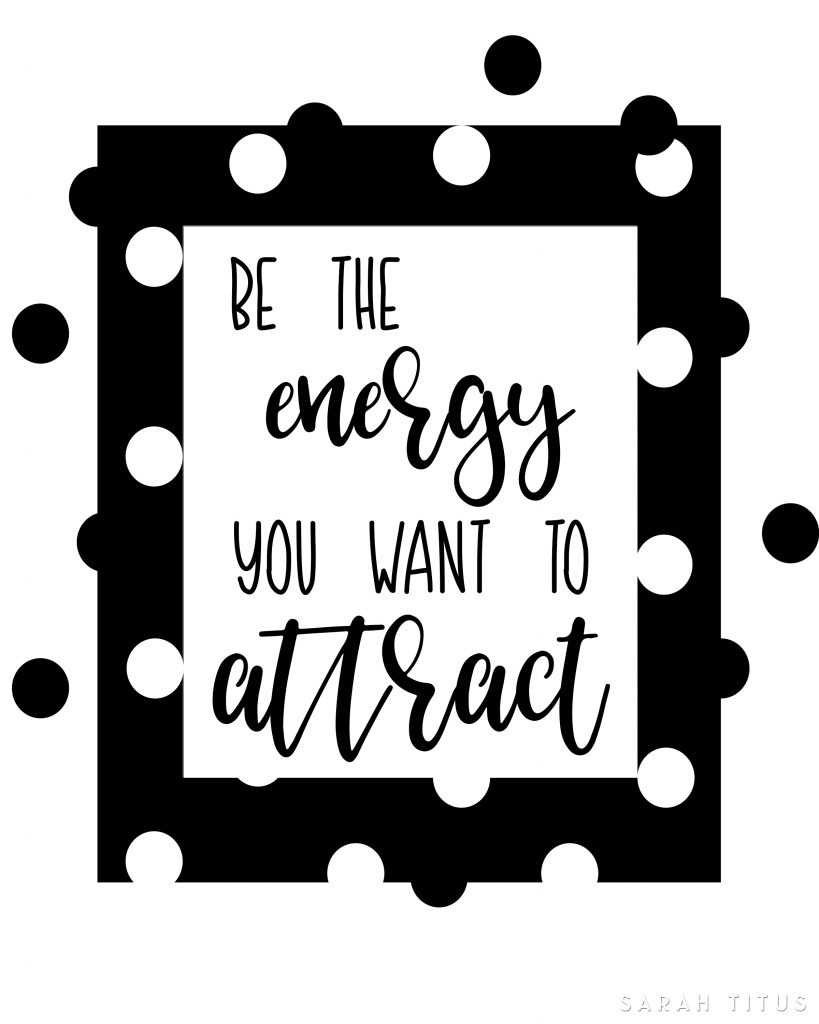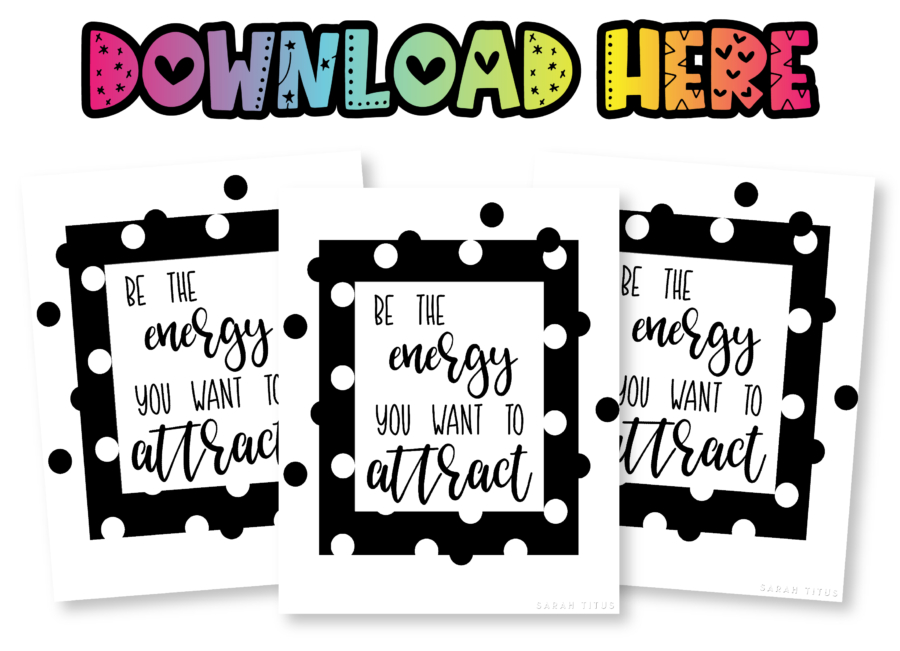 Download the Be The Energy Printable Wall Art PDF Here.
These are so simple to print out, and there are a gazillion ideas you can do with them.
Frame this aesthetic wall art printable and give it as a gift to your mother for Mother's Day or a friend for their birthday.
Hang these as bedroom wall art above your bed as part of a gallery feature. Or in your office or even the kitchen! Wherever you like for a daily reminder. 🙂
Use this printable template as a cute binder covers!
Whatever you do with them, you're sure to love them.