Are you ready to make this your year??
THIS is the year to get organized and save some money by using these awesome free printables I made for you!
Get ready to get your days and weeks organized with these cute & colorful daily, weekly, AND monthly planner pages. 😊
5 Cute & Colorful Daily Weekly Monthly Planner Pages
I absolutely LOVE keeping things organized – that includes having a planner that has monthly, weekly and daily pages. I am so excited about these because this truly gives you the opportunity to FULLY customize your planner the way you want. No more buying planners and wasting money, when you end up only using half of them anyway, right??
Not only have I created pages for daily, weekly and monthly, but there is even more to dig into that. Do you start your day a little earlier? Or maybe you have a more relaxed morning and start your day a little later. I  included three different start times for the daily planner pages, 7 AM, 8 AM, and 9 AM so there's no wasted space (your printer will thank me). 😉
There's also a section for notes, to-do lists, and something super important that will definitely save you money in the long run… a section for meal planning!
Here are the daily planners with 3 different start times: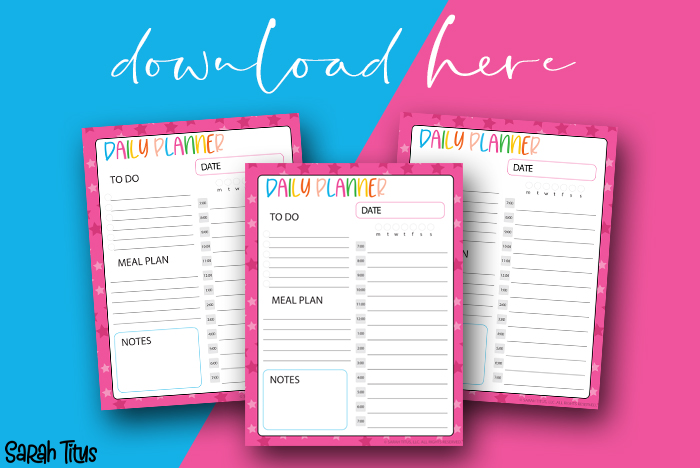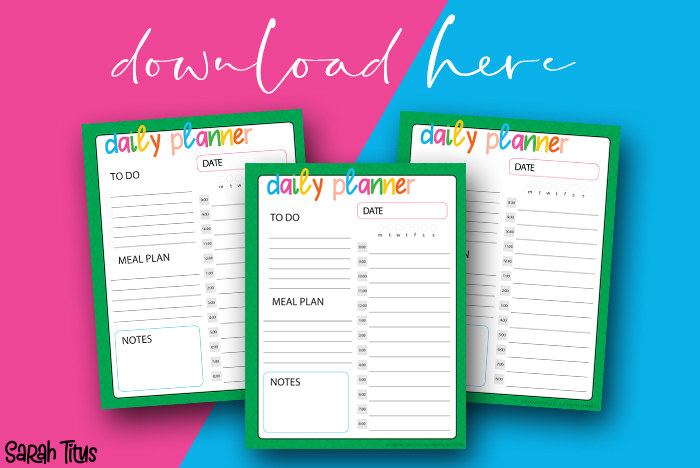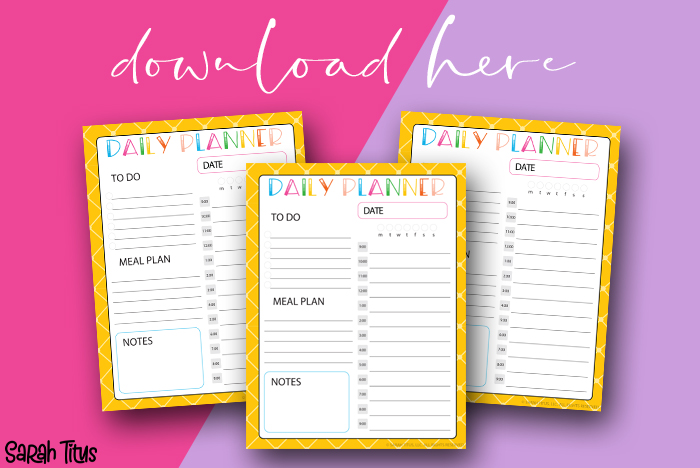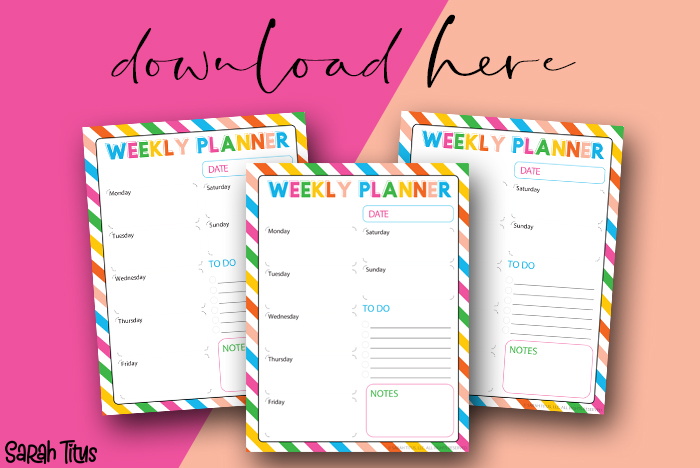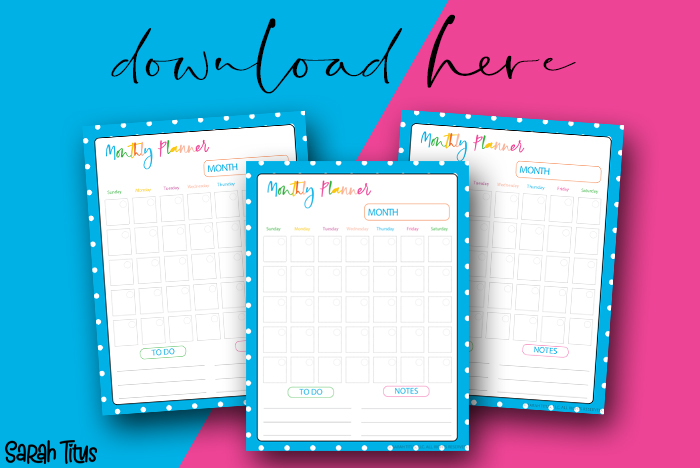 👉 If you're looking for a more robust planner, be sure to check out my Daily Planner here in the shop. It's FREE!!! 💖🎉🎁
Be sure to help get your family organized too!
Get everyone on the same page with their own individual planners, and even let them decorate and make it personal for them. Keep all your activities, ball games, appointments, and whatever else in sync together.
However you use these, I hope they help you have a more streamlined and peaceful life!!! 💖