There are so many fantastic money saving posts out there on the web and I spent several days mulling through a lot of them and using online tools to research which were the most popular posts and here's what I came up with. The 15 most popular money saving articles of 2015.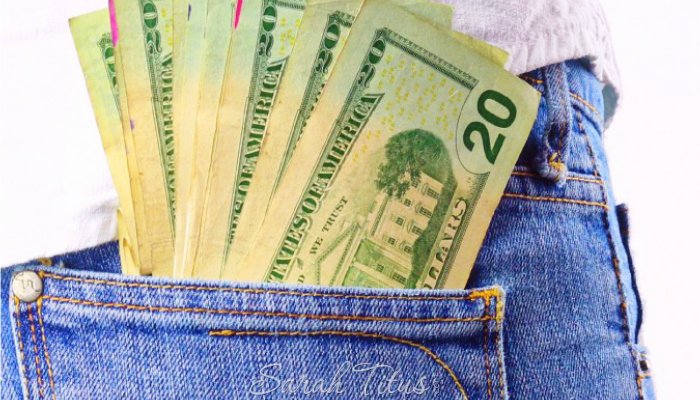 15 Most Popular Money Saving Articles of 2015
This series on money saving tips is literally everything you need to know about saving money on a larger scale. It's everything I do as a single stay-at-home-mom and everything you need to know to be able to do the same!
Build your $1000 emergency fund in just one year! I love this free printable to keep track of your progress! And if you're looking for real life advice on how to get out of debt and become financially free, check out my Financial Freedom Bundle here!
This is a great budgeting method and would be especially helpful to anyone who struggles with impulse spending. Just be sure to not pay the loan until you pay it once a month.
You save the most money in interest by paying 3 months at a time, rather than every month as well! And yes, my boss at the bank made me figure out all the information when I worked in banking. As long as your payment advances your due date, always pay 3 months at a time, if you can, to save the most amount of interest on your loan. 🙂
Living paycheck to paycheck can be a hard cycle to break, especially if you are on a low income! Addi has some great tips on how to break this cycle!
Do you think you can go without spending for a month? Take the frugal living challenge with this 31 days of Living Well and Spending Zero Series! These are great money saving ideas!
This is an awesome series you don't want to miss! And just think, if you did them all – 52 x 100 = 5200! You would save $5200.00 in a year. Amazing!
Your child will never have time to be bored with all these free educational apps! And they are so fun, they might not even realize they are learning!!!
Not just for your monthly expenses, there are some great FREE printables here for a get out of debt budget, and even one to make your wedding budget!
You can save a lot of money shopping at Walgreens but you need to make sure you know their policies. This step by step article takes you through them and will have you on your way to saving money in no time!
Paying yourself first is SO important and a great way to start growing your savings account (this isn't to be confused with paying God first, of course, in tithes and offerings, but that is different for every person).
Do you want to stop using credit cards and start using cash? This guide will show you how and where to begin with your all cash budget!
When you have a low income, it can feel at times like you will never get out of debt. This is an excellent article that proves that it can be done! Great motivation for anyone in this situation!
Most people don't think about #6, but it can make a big difference in your budget!
If you have kids, you NEED to read this! Having no debt after coming out of college is not as hard as people think. In fact, I paid for my entire two years in college by winning essay contests (future blogger in the making. lol) and getting financial aid. It is possible!
I love these FREE budget sheet printables – a great way to get your finances organized!