I'm a highly organized person. My friends tell me I'm obsessive. Okay, so I'm OCD about organizing. I'm okay with that. 🙂 But when it came to my blog, I didn't realize how UNorganized I was UNTIL I got this blog planner. I've used many blog planners, but none of them really did what I wanted them to do. None of them seemed to really help me. That is, until I found this blog planner from My Joy Filled Life.
For me, it blew everything out of the water. There's like a hundred pages and although I don't use all of them, there are several that I use that I wouldn't be without now. I'm hooked! This is the one blog planner you need!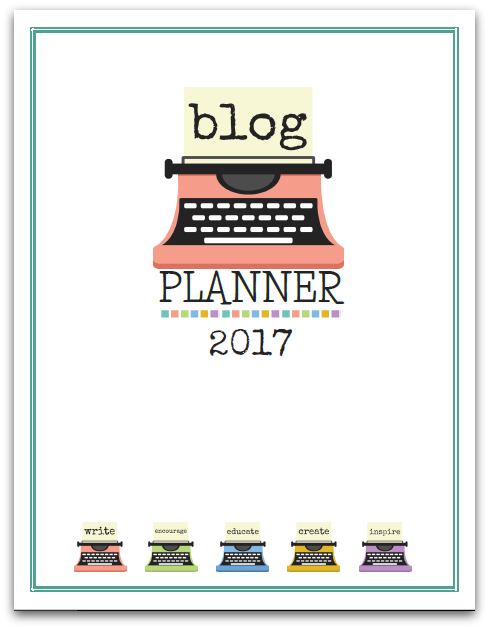 The One Blog Planner You Need
The yearly stats page is something you can't live without. As a blogger, you NEED to know exactly how you're doing each month and here's the thing. If you DON'T keep track of your stats monthly, you can NOT go back. Platforms like Pinterest doesn't have a backdate where you can see how you were doing a year ago. On the yearly stats page, there is a list of things to keep track of with space to fill in.
What I personally add to that page to track monthly are these things:
Bounce rate
Pages/session
Klout
$ profits
Page views per month from my top 6 sources
One of my other favorite pages in this planner is the Guest/Contributing Posts (outgoing) sheet. I LOVE, I mean LOVE to guest post. Many people will tell you it's not worth your time, but that's bunk. If you are doing a teaser on your site, what's the difference? You still get a post on your site AND theirs. Guest posting has really taken my blog to a whole new level and provided authority for me. The key to successful guest posting is to always give them your best content, NOT your worst!
I'd encourage every blogger to reach out to guest post on blogs. I personally am very guest post friendly toward other mom blogs (no companies please). So, this sheet has been very helpful to me in keeping track of things on paper, rather than remembering it all in my head.
The third page that I really love is the Daily Blogger Checklist. While I know what works for me and what doesn't when it comes to promotions, I WISH I had this list when I was a newer blogger. Anyone, new or older, can benefit from this sheet, especially those more established bloggers who are in a rut or newer bloggers that aren't established yet and want to know where to spend their time to get maximum results.
While those are my three favorite pages in the planner and worth her low asking price of only $5 just for those, there are TONS of other pages that you are sure to fall in love with. Once you start using this planner, you won't know how you ever got along without it. This planner is worth every penny! Click here to get it!
Look at all this you get:
Year-at-a-glance
1-page monthly calendar
2-page monthly calendar
Monthly calendar – lined
Monthly calendar – lined (2 posts per day)
Monthly to-do/monthly goals list
1-page week-at-a-glance
2-page week-at-a-glance
Ideas for future posts
Ideas for future posts by category
Project/post planner
Yearly stats
Social media tracker (all on one page)
Pinterest tracker
Facebook tracker
Google+ tracker
Link-Up tracker
Affiliate info tracker
Reviews & Giveaways tracker
Guest/contributor posts (incoming & outgoing)
Blog post checklist
Daily blogger checklist
Review checklist
Giveaway checklist
Advertisers/Sponsors tracker
Expenses/Earnings page
Long term goals
Notes page
Binder spine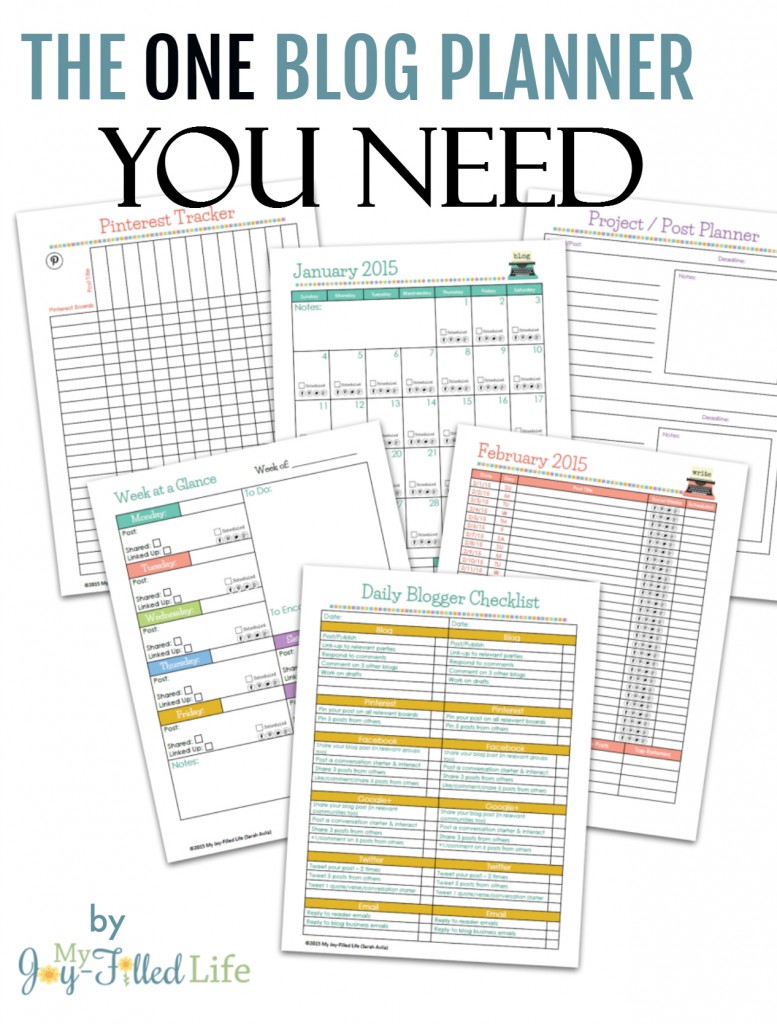 If you're looking for an organizational planner and eBook to organize your entire life, there's a great one here by Modern Parents Messy Kids.