Welcome to the Free Printables Household Binder series! If you're an organization freak like me who just loves having everything all nice and tidy in one spot, this household binder free printables set is for you!
It will organize your life in an incredible way, making sure that you can find and get to your most important information quickly. Because who doesn't hate paper clutter? And paper clutter seems to be the #1 monster in so many homes.
This binder is one great (and free) way to tame your clutter. Just grab some baseball card sleeves to store your debit cards, SSN cards or coupons and print out the sheets you need to organize your life!
There are different sizes of spines to fit whatever binder size you have on hand…no need to go out and buy another binder. Just use one you already have and you're good to go.
If you do need a binder, here are the appropriate ones on Amazon: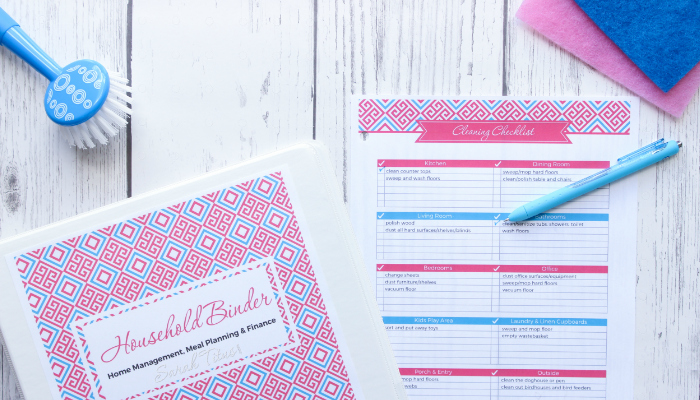 Household Binder Free Printables
Just click the printables below that you'd like to print and be sure to bookmark this page, so you have easy access to the whole Household Binder Free Printables set anytime you want to grab more sheets!
If you'd like the entire set of free printables now (or don't want to click over to each post individually, you can access direct links to all the PDF's instantly…HERE!)