I thought this Easter Countdown Calendar would be such a really fun thing you can do with your family!
Easter is a very special day in our home. For one, it's my favorite day of the year. Yes! Jesus is risen, He proved He is Lord for all to see. And of course, who doesn't like eggs filled with candy? Make mine Caramel please! 🙂
So, I get really antsy myself the month of April waiting for the day to come when we get to celebrate. If you (or your kids) are like me, this free printable countdown Easter calendar is for you!
Don't go out and buy a countdown calendar (do they even make them?), save some money and simply click on the picture and then print.
Easter Countdown Calendar 2017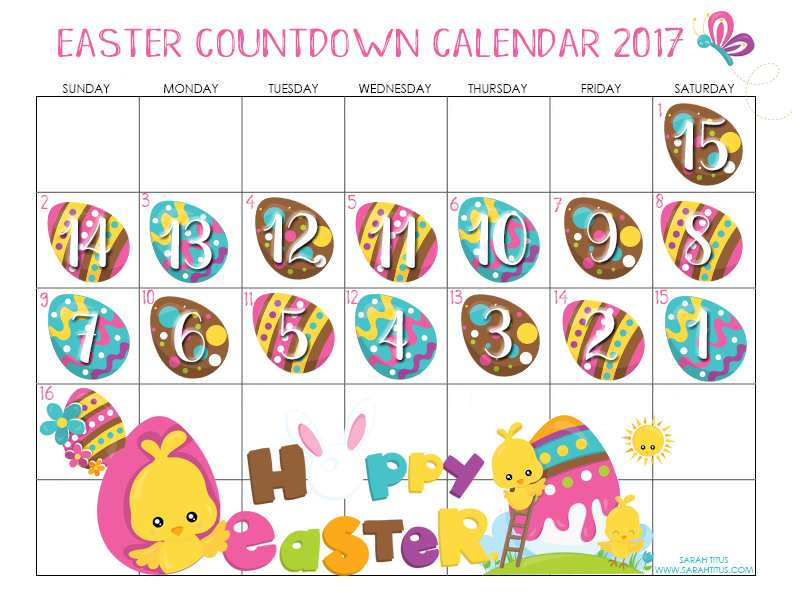 Download the "Easter Countdown Calendar 2017″ Printable here.
These printables are for personal use only. You may not alter them or redistribute them for monetary gain without written consent from the author, Sarah Titus.