If you're just joining us, welcome! Each week, we're going over 1-2 things that will drastically reduce your power bill, so that by time 60 days rolls around, you should be able to reduce your bill at LEAST 35%.
Here are the previous posts if you missed them: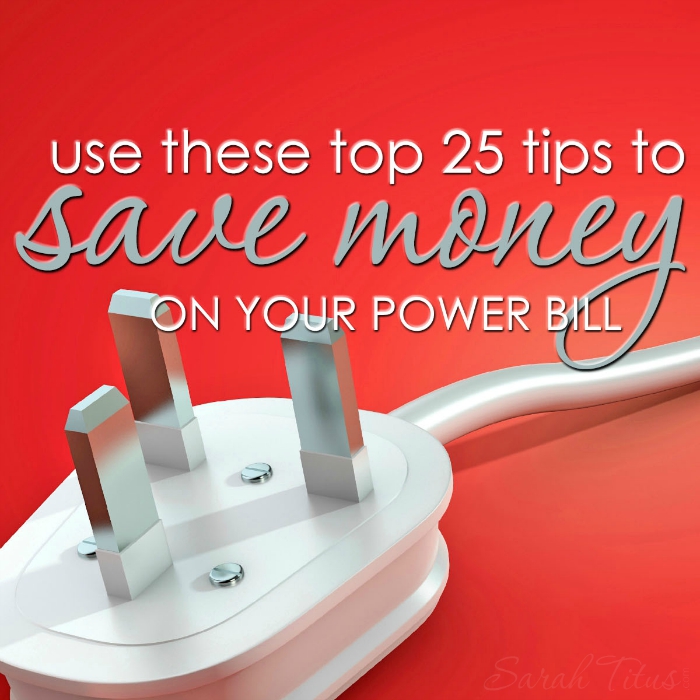 Use These Top 25 Tips to Save Money on Your Power Bill
This is our 8th and final week of the Power Bill Challenge. This week we'll focus on water heater blankets and how they can help you save when heating your water. We'll also take a look at some favorite tips from our 60-day challenge as well as some other simple changes you can make.
Water Heater Blankets
If your home has an older model water heater, chances are that you're losing money as the heater warms your water. A simple way to check for energy loss is to touch the outside of your water heater. If it feels warm, a water heater blanket will help you save.
Water heater blankets cover your heater to provide more insulation against cooler temperatures. Greenandsave.com does a great job explaining why a blanket may be what you need to save on your energy bills. You may find water heater blankets at your local home improvement store, but you can also find them online. One of my favorite (low cost!) blankets can be found on Amazon.
A Recap of My Favorite Tips along with some new ones…
Over the past 60 days we've covered A LOT of tips to help you save on your energy bills! Here are some of my favorites (as well as a few new ones):
Use energy during "off" hours…when it costs less to use
Shop around for electricity providers (you may have a less costly choice!)
Replace appliances (when you have to) with energy efficient options
Replace faucets and shower heads with water efficient options
Clean the coils on the back of your fridge
Deep clean your dryer vent and the hot air vents inside
Clean your air ducts
Make sure to change your furnace filter regularly and add essential oils for a fresh scent
Set your thermostat for a bit cooler in the evening/night time (during colder months)
Is there a layer of ice in your freezer? Defrost it!
Choose bright colors for your home so that light bounces off of them (less energy needed to brighten your rooms)
Use dimmer switches when possible (so that you have control over the energy used)
When cooking, use burners that are the right sizes for the pans you're using so that energy isn't escaping around your pots.
Skip preheating your oven, when possible
Turn off your oven early (before your food is done cooking) and leave the door shut. The heat will finish up the cooking process
Use the "quick wash" cycle on your washing machine
Use blackout curtains or shades to insulate against unwanted heat/cool
Use outlet covers to insulate your outlets from loss of cool or warm air
Cover heat/cooling registers in rooms that you don't use
Insulate crevices in doors and windows (where heat/cool are escaping)
Turn off/down your water heater when going out of town
Set your water heater's temperature at a lower temp
Use ceiling fans rather than cranking up the air conditioning in the summer
Hang your clothes or use a drying rack rather than using your dryer
Set your computer to go to sleep when you're not using it (and have it go to that setting faster)
I hope that you have enjoyed our Power Bill Challenge. Any one of the topics that we've covered will help you save on your energy bills. Even a single change in your habits will translate to more money in your pocket. The more changes you make, the more you save!
Homework this week
1) Gather your bills from when you started the challenge until now and set them aside for our power bill challenge. If you're on the newsletter, instructions will be coming soon on how to enter the contest for me to PAY YOUR BILL!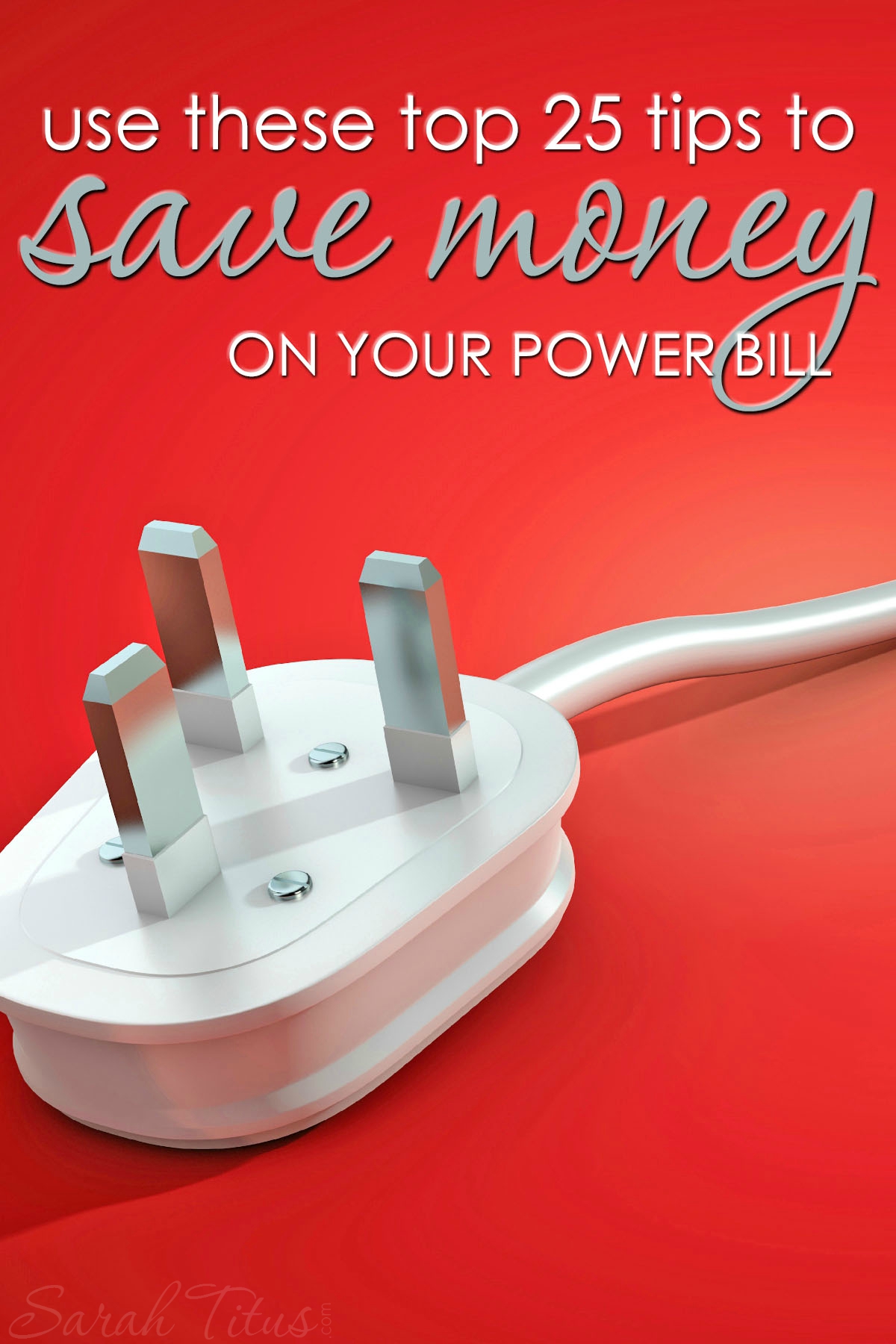 Do you have other ways, that we haven't explored that save you on your energy bills? Please share what ways have worked for you!